PCX™ (Power Chamber Exhaust) Technology uses a high-flow double-matrix catalyst that improves torque delivery through the mid-range for more responsive acceleration. The catalysts are also positioned downstream to ensure better rider comfort over your stock system, all while producing an even deeper full-throated rumble with no compromise to the superb sculpted styling of every one of our exhaust systems.
Up to 20% Less Heat at the Floorboard; Up to 50% Less Heat at the Collector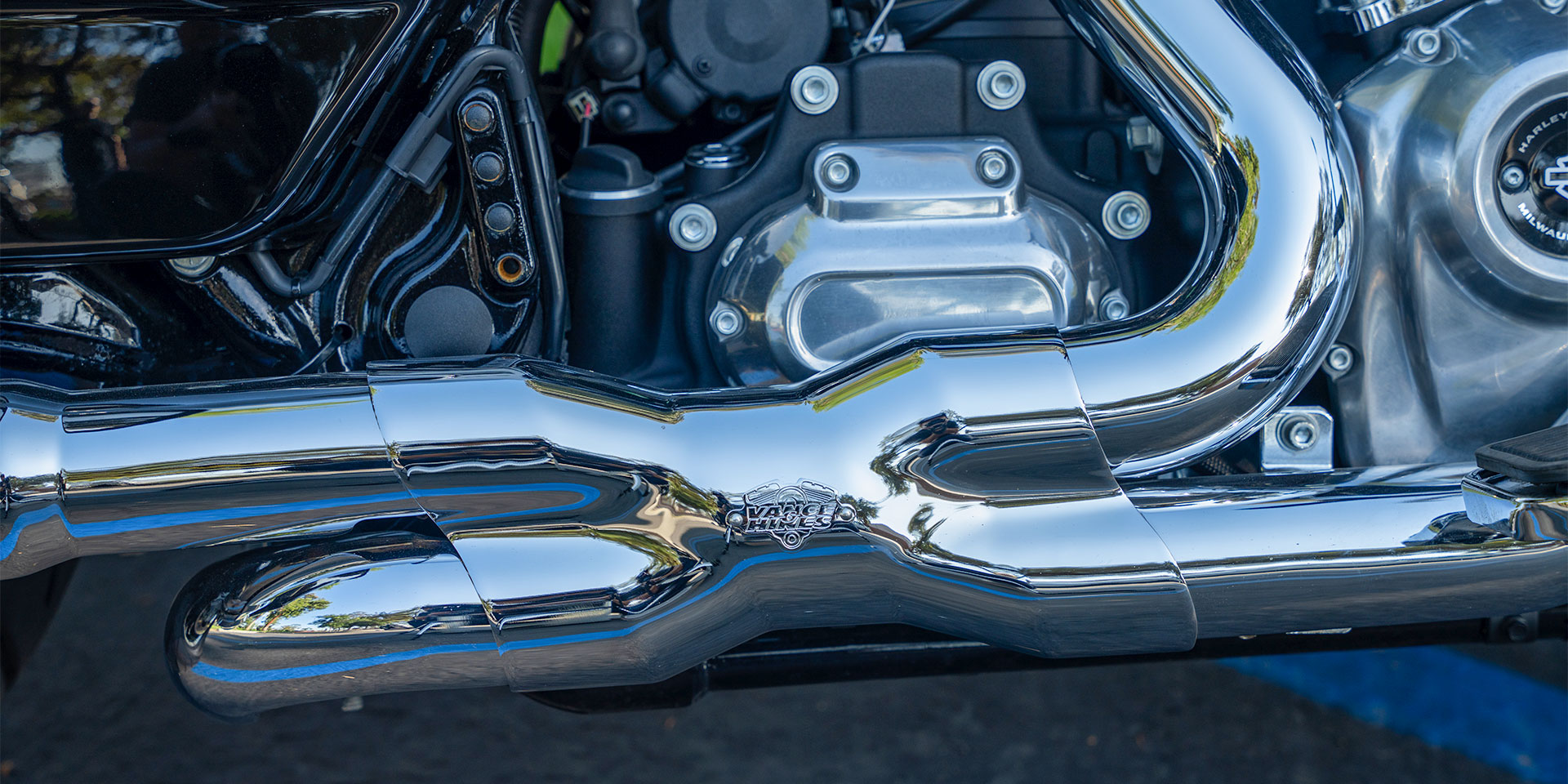 Power Duals with PCX™ Technology
Our new Power Duals feature the Vance & Hines V-Twin badge for stunning style and they boast PCX™ Technology for more torque and more rider comfort. Check out the Dyno Chart below to see how the Power Duals stack up against Stock Pipes.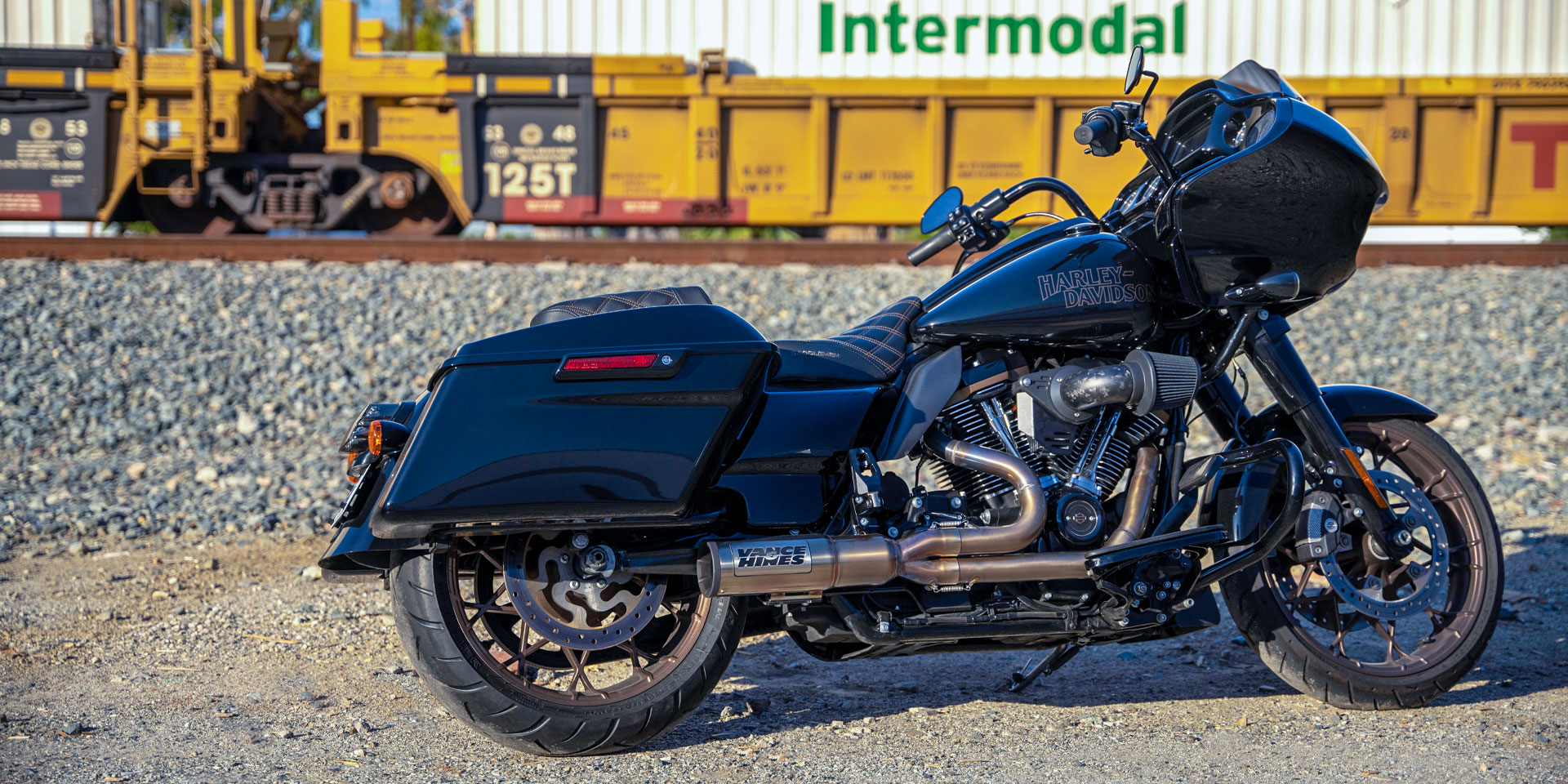 Hi-Output RR
The Hi-Output Race Replica exhaust honors the powerful King of the Baggers race pipe, with stepped headers that feed into an oversized collector that is rotated for steeper lean angles through the turns.
Products on this page are 49-State emissions compliant.
Not legal for sale or use in California on any pollution controlled motor vehicle.