TRIUMPH
Vance & Hines is a proud partner of Triumph Motorcycles Limited, producing premium and stylish accessory exhaust products for their popular Modern Classic motorcycle line. Available exclusively at your local authorized Triumph dealer.
THRUXTON TFC
The new definitive sports classic.
Featuring: Titanium Vance & Hines Silencers with Carbon Fiber end caps.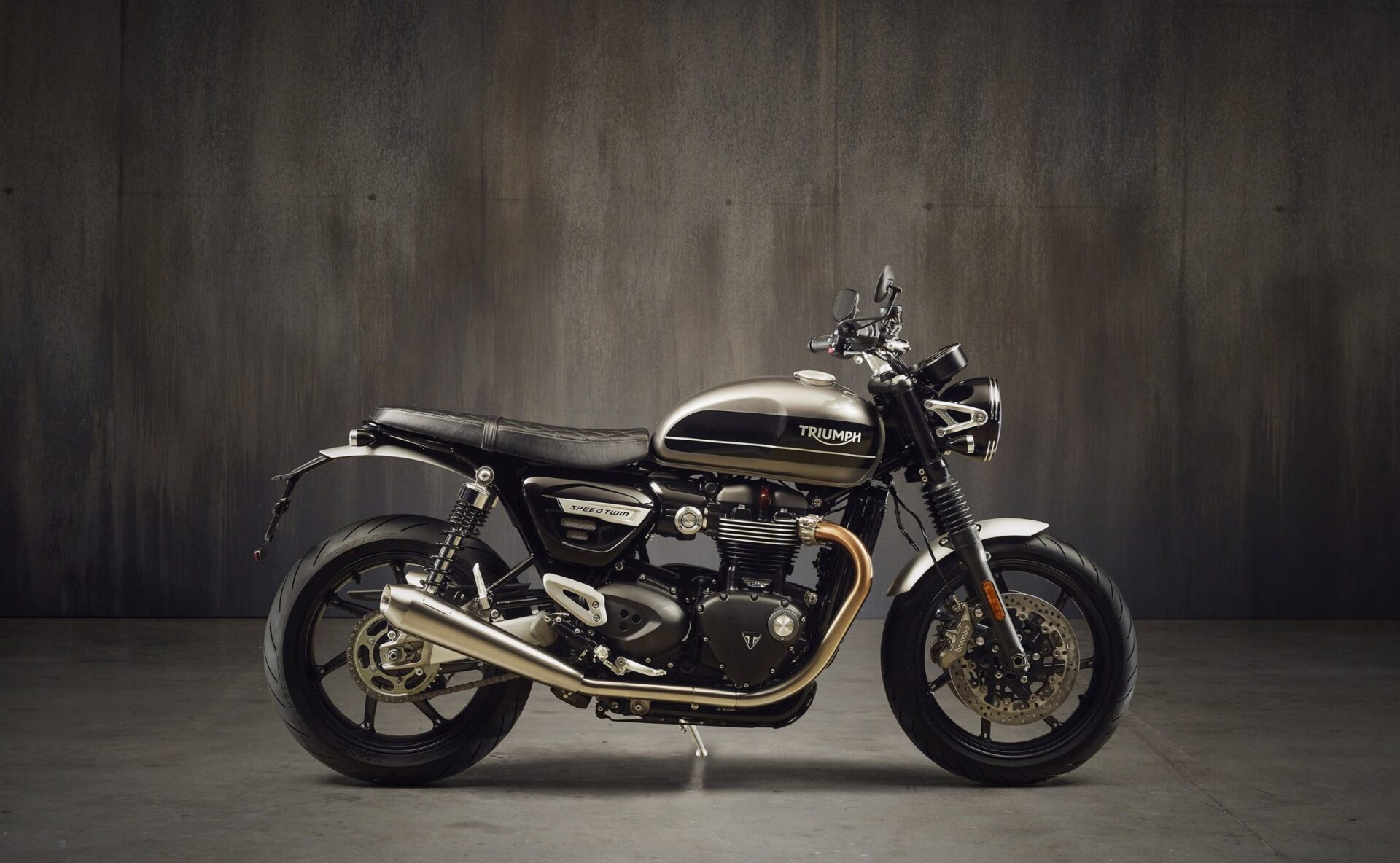 SPEED TWIN
1200cc Speed Twin custom roadster, with class leading handling and thrilling performance.
Featuring: Vance & Hines brushed silencers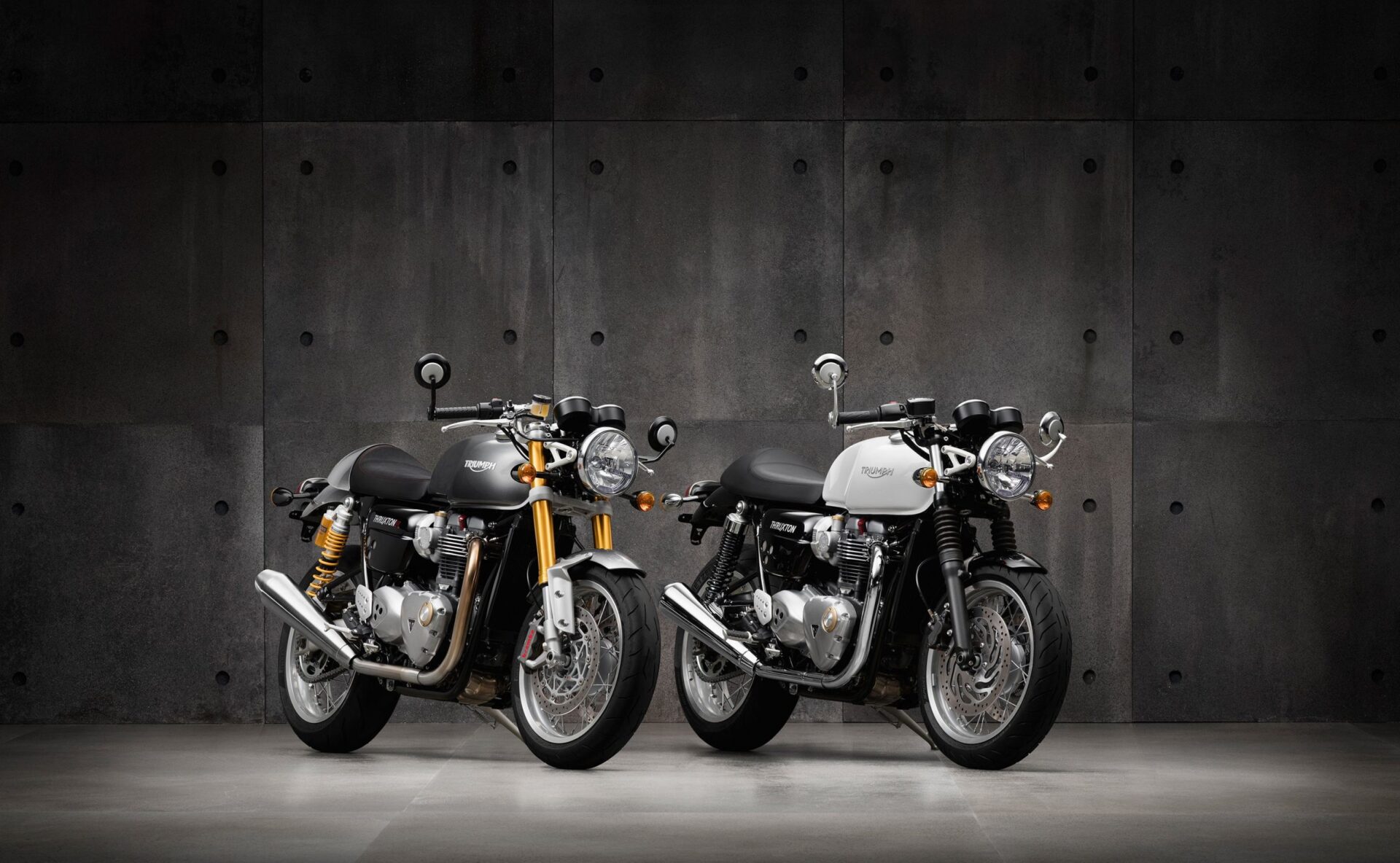 THRUXTON 1200/1200 R
The more contemporary Thruxton R is simply the most thrilling and full-blooded sports classic.
Featuring: Vance & Hines brushed silencers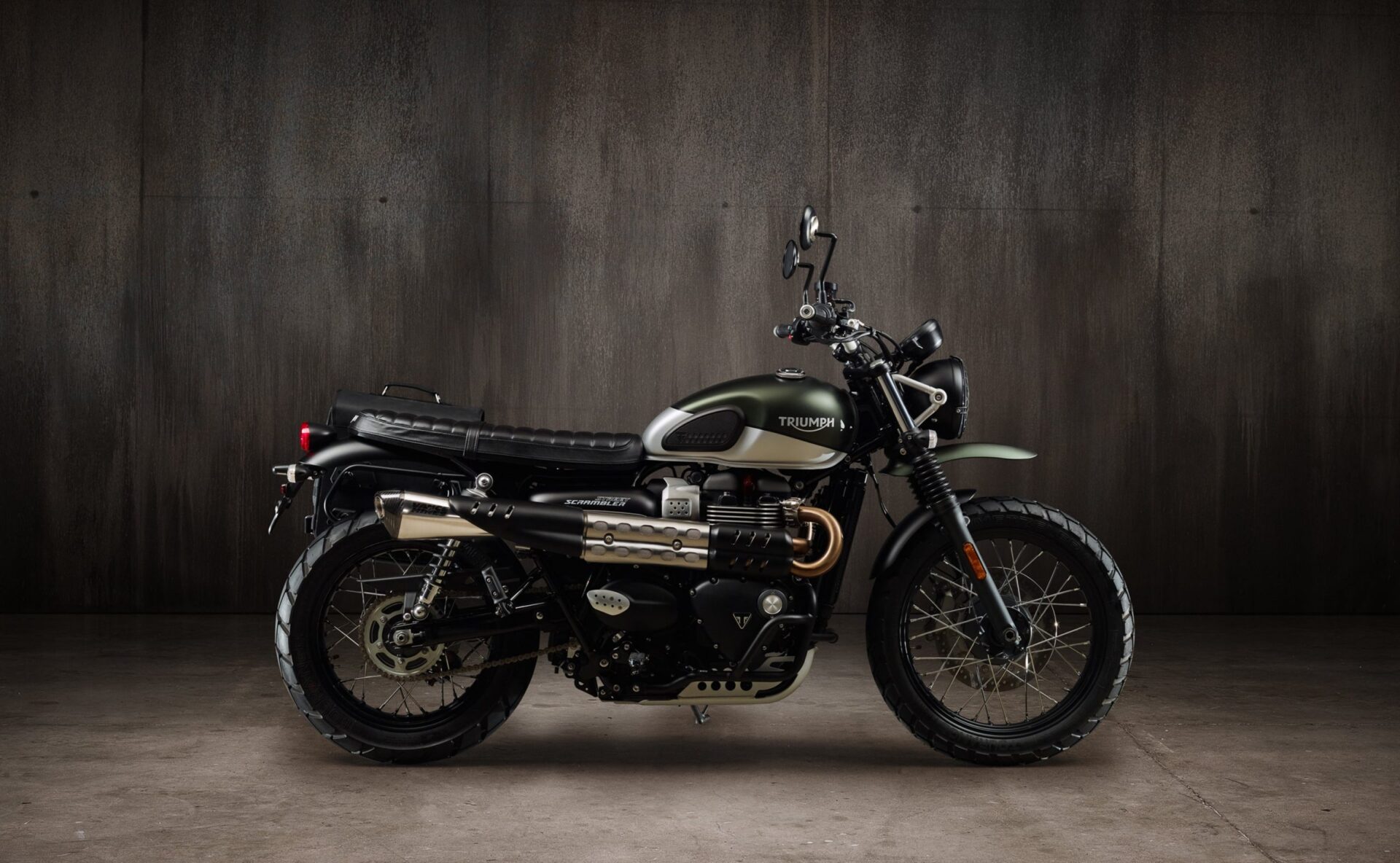 STREET SCRAMBLER
The beautiful, characterful, fun and accessible Street Scrambler.
Equipped with Vance & Hines single exit silencers with carbon fibre end cap
THRILLING PERFORMANCE
Bring your Street Scrambler to life with Vance & Hines Genuine Accessories Exhaust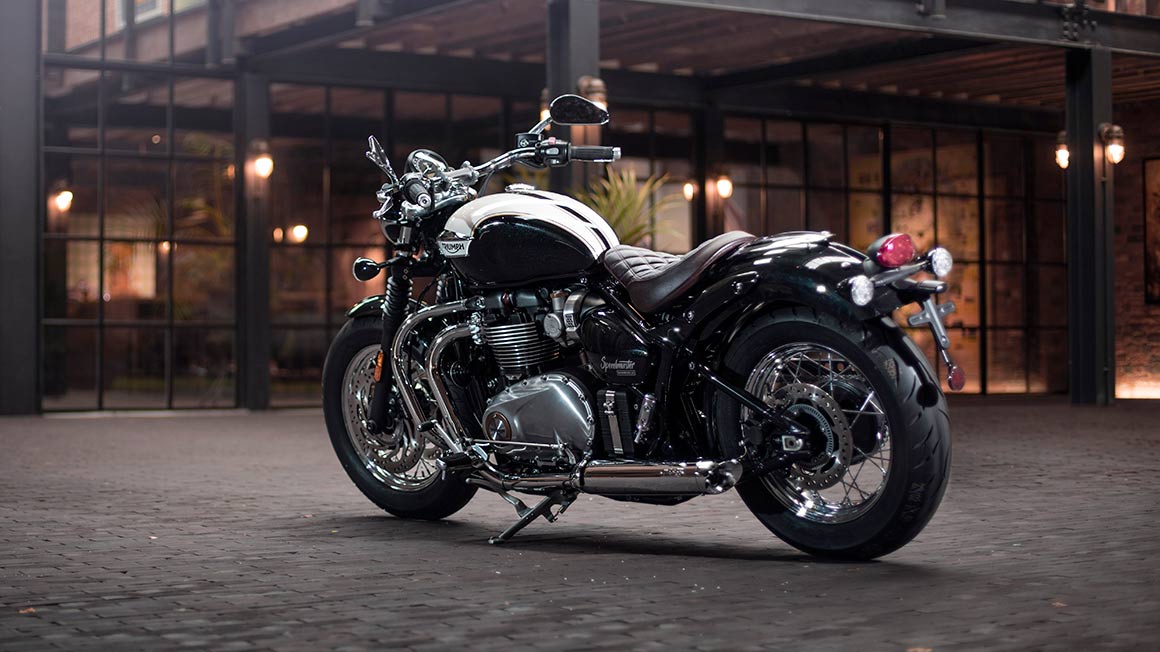 BONNEVILLE SPEEDMASTER
The Bonneville Speedmaster builds on the authentic Triumph classic custom heritage with all of the classic DNA from the Bonneville family and the Bobber's unique attitude.
Featuring: Vance & Hines Twin Slash Cut Exhaust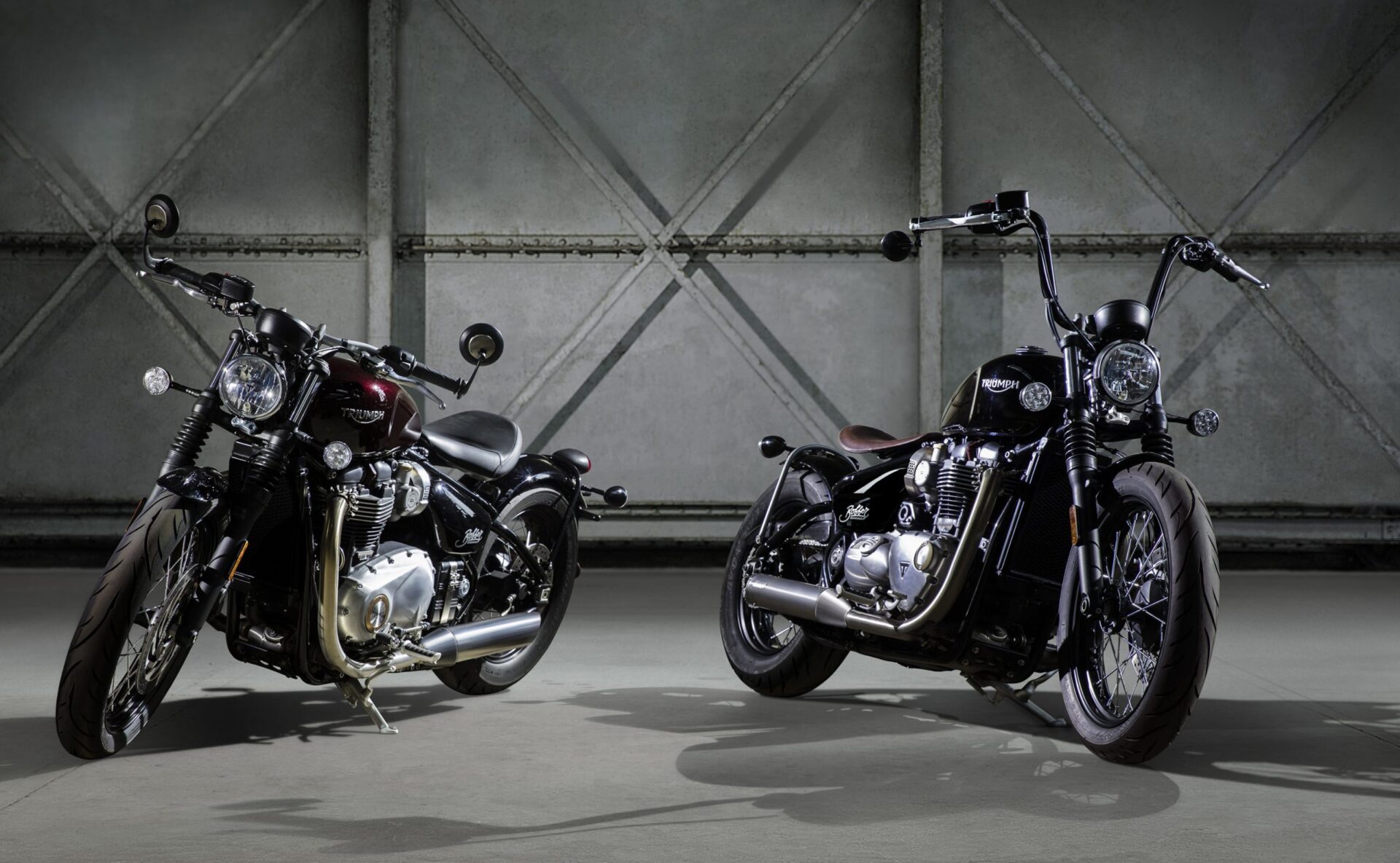 BONNEVILLE BOBBER
The latest addition to the Bonneville family, Triumph introduces the premium custom Bonneville Bobber.
Featuring: Vance & Hines Twin Slash Cut Exhaust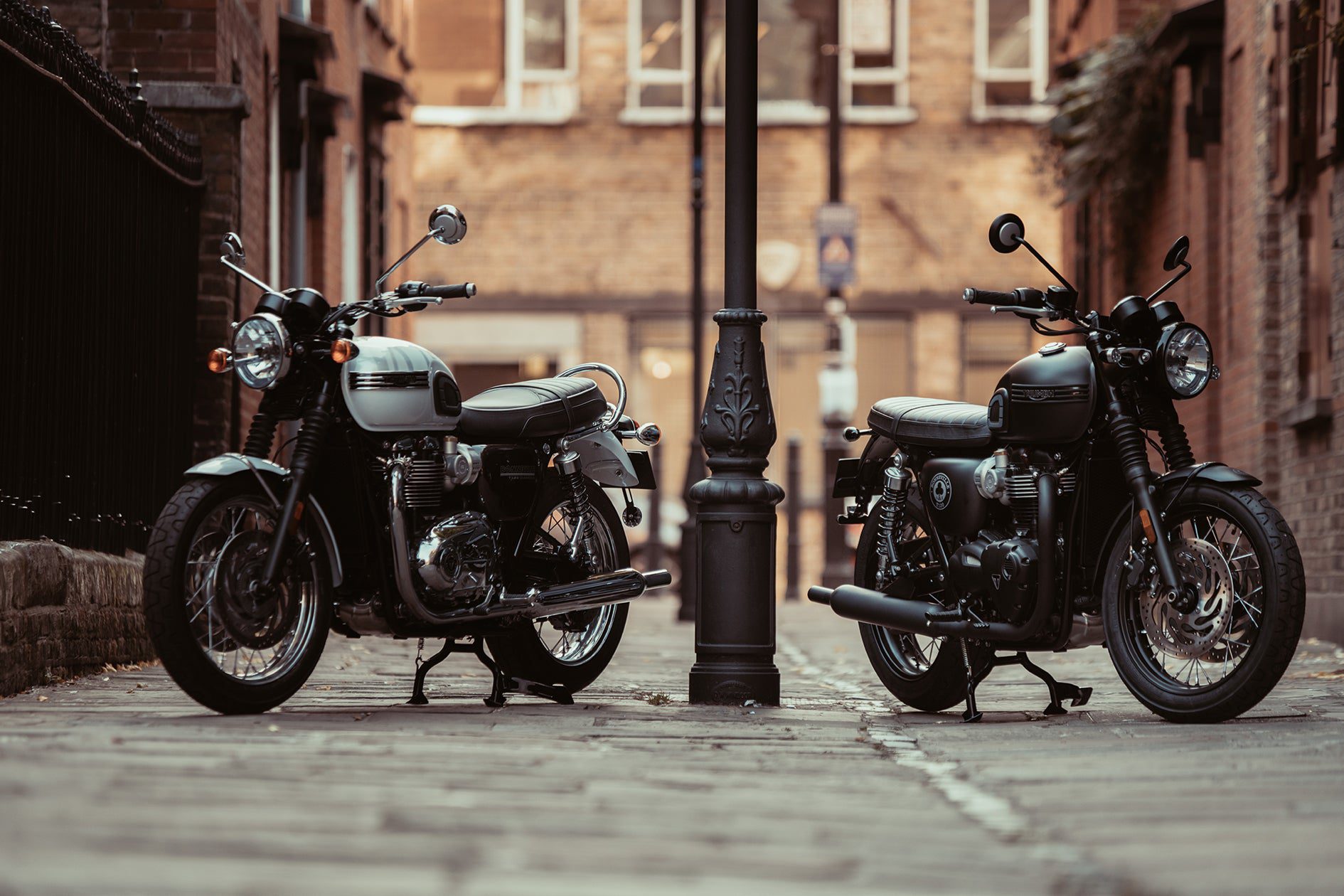 BONNEVILLE T-120
The timeless style and iconic character of the original 1959 model is reborn in the classy and authentic Bonneville T120.
Featuring: Vance & Hines Peashooter Slip-on Silencers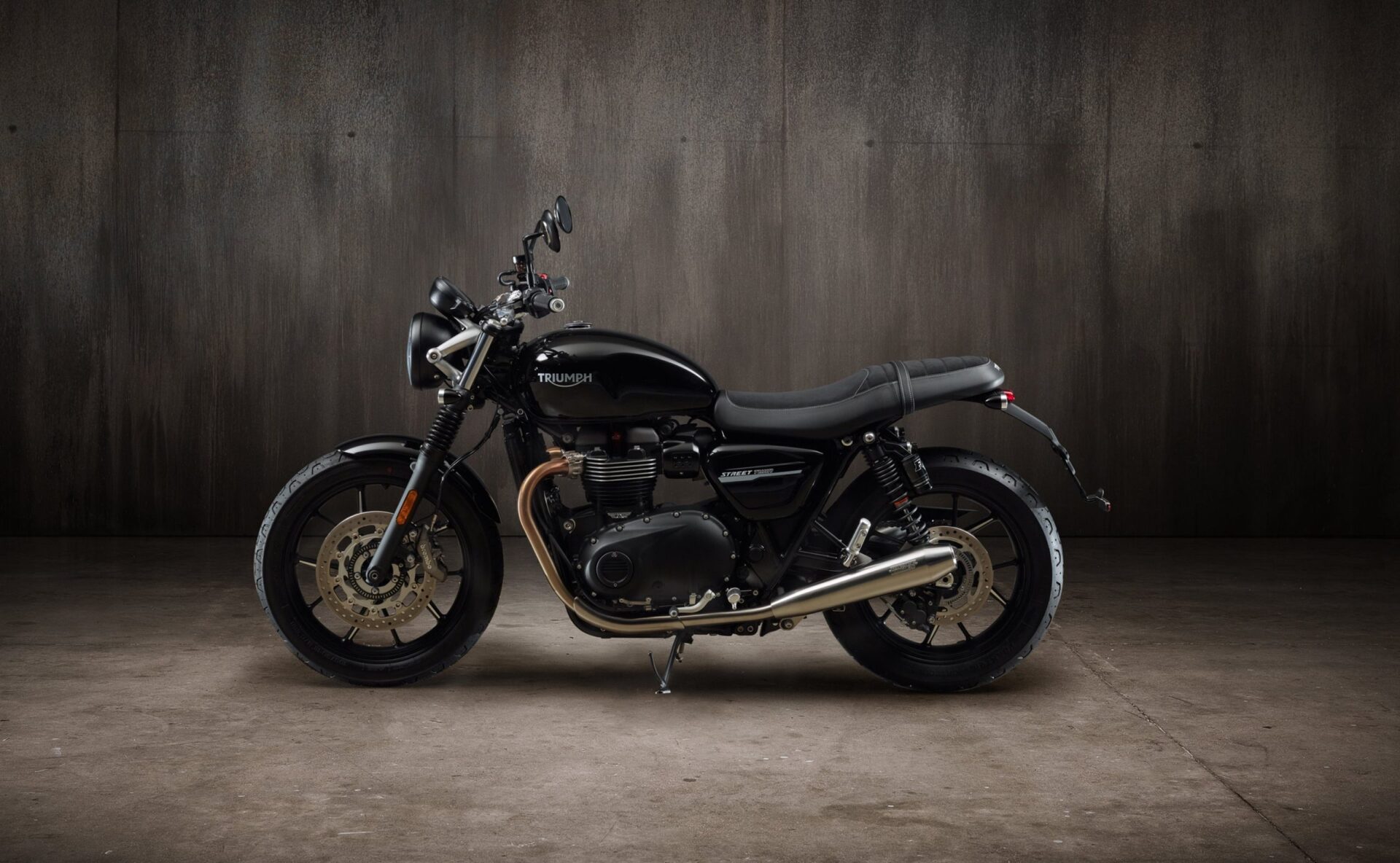 STREET TWIN
Street Twin brings a significant step up in power, a higher specification of equipment, even more rider comfort and first-in-class technology.
Featuring: Vance & Hines brushed silencers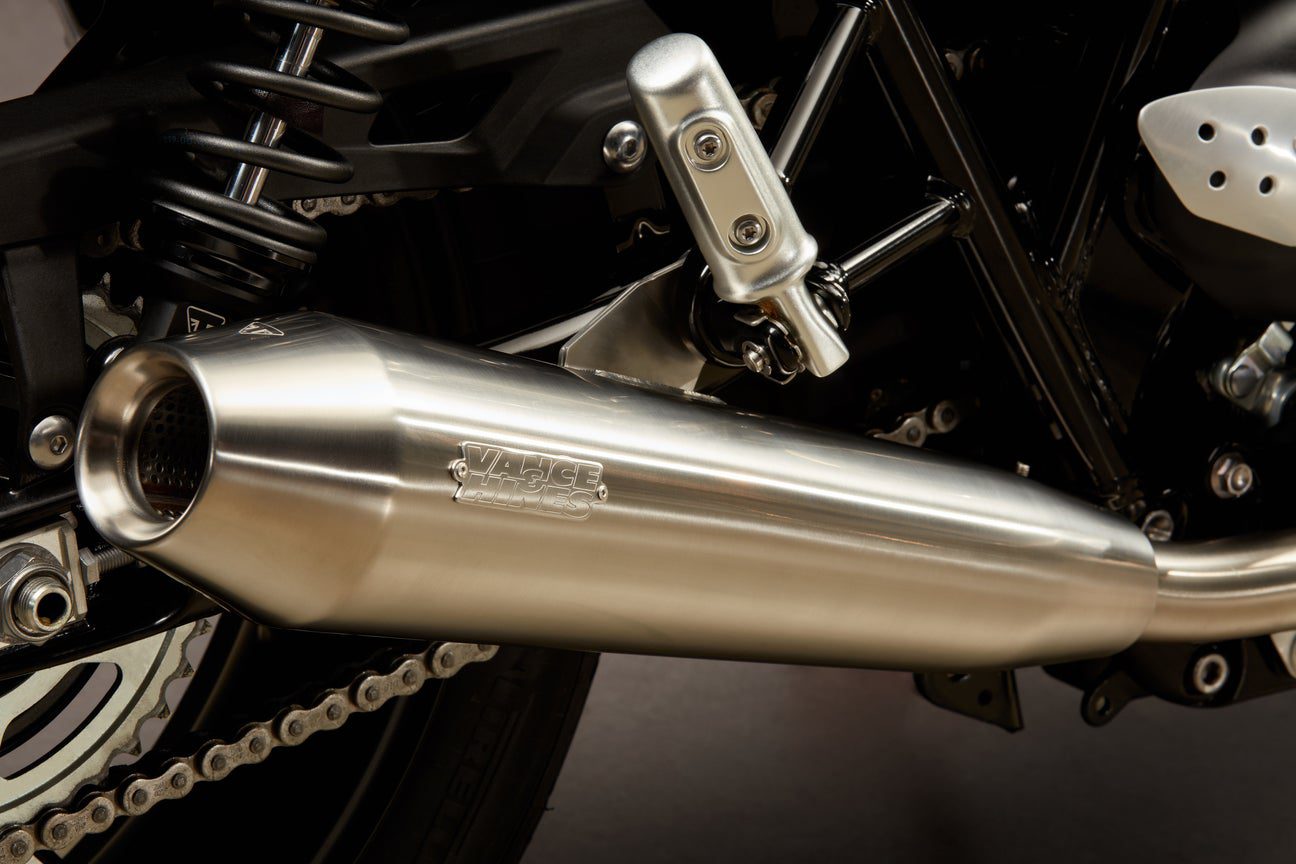 | V&H P/N | TRIUMPH P/N | CODE | MODEL | MARKET | FINISH | FITMENT |
| --- | --- | --- | --- | --- | --- | --- |
| 20085 | A9600667 | DB | T100 | EU | BLACK | 2017 + |
| 20045 | A9600661 | DB | T100 | EU | CHROME | 2017 + |
| 20082 | A9600676 | DC | STREET SCRAMBLER | EU | BRUSHED | 2017 + |
| 20084 | A9600673 | DC | STREET SCRAMBLER | US | BRUSHED | 2017 + |
| 20051 | A9600536 | DE | THRUXTON/SPEED TWIN | EU | BRUSHED | 2016 + |
| 20049 | A9600533 | DE | THRUXTON/SPEED TWIN | EU | CHROME | 2016 + |
| 20081 | A9600887 | DE | THRUXTON/SPEED TWIN | US | BRUSHED | 2016 + |
| 20056 | A9600521 | DE | THRUXTON/SPEED TWIN | US | CHROME | 2016 + |
| 20047 | A9600530 | DP | STREET TWIN/STREET CUP | EU | BRUSHED | 2016 + |
| 20055 | A9600518 | DP | STREET TWIN/STREET CUP | US | BRUSHED | 2016 + |
| 20075 | A9600614 | DU | T120 | EU | BLACK | 2016 + |
| 20077 | A9600527 | DU | T120 | EU | CHROME | 2016 + |
| 20071 | A9600617 | DU | T120 | US | BLACK | 2016 + |
| 20073 | A9600515 | DU | T120 | US | CHROME | 2016 + |
| 20094 | A9601106 | DV | BOBBER/SPEEDMASTER | EU | BLACK | 2017 + |
| 20096 | A9601103 | DV | BOBBER/SPEEDMASTER | EU | BRUSHED | 2017 + |
| 20092 | A9601109 | DV | BOBBER/SPEEDMASTER | EU | CHROME | 2017 + |
| 20078 | A9600564 | DV | BOBBER/SPEEDMASTER | US | BLACK | 2017 + |
| 20086 | A9600546 | DV | BOBBER/SPEEDMASTER | US | BRUSHED | 2017 + |
| 20076 | A9600712 | DV | BOBBER/SPEEDMASTER | US | CHROME | 2017 + |