Getting more air into the engine is key to making more power, and smooth air is faster air. That's why we developed our Force™ Velocity Stack to get the smoothest airflow into the combustion chamber to maximize your engine's volumetric efficiency.
~ Andrew Hines, Vance & Hines Pro Stock Team Crew Chief
Get More Air. Get More Power.
Whether it is our VO2 Cage Fighter or our VO2 X, we have the Air Intake to make your Harley-Davidson perform better.
With our high capacity Oiled Media washable air filter and a patent pending Force™ Velocity Stack that delivers improved performance, you can breath easy!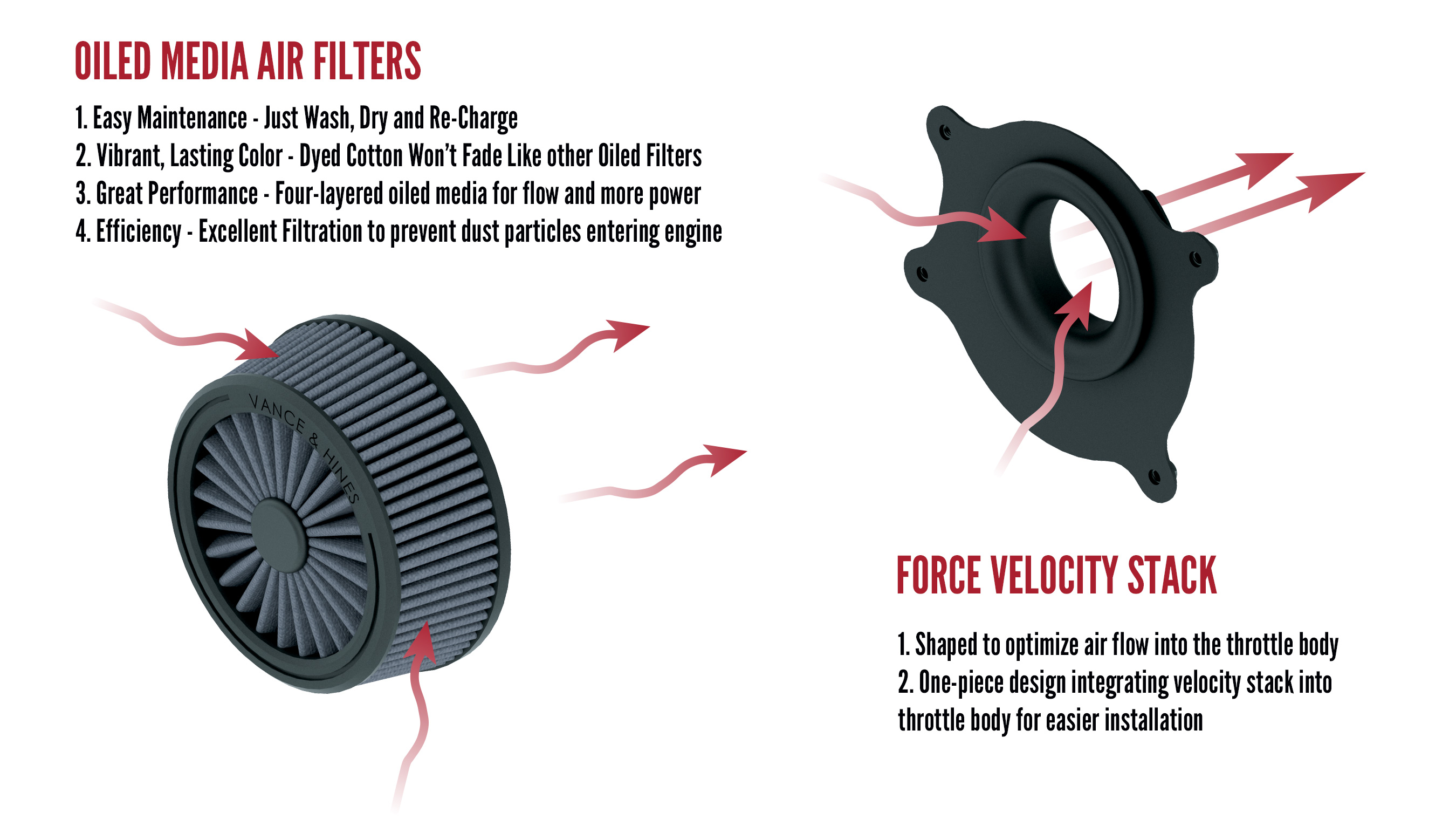 Vance & Hines VO2 Air with Oiled Media air filter and Force™ Velocity Stack