Faster and Easier to Use than Ever Before
From the team that brought you The Fuelpak FP3, the best-selling ECU tuner in the world for Harley-Davidson motorcycles, the Vance & Hines FP4 is the most intuitive tool on the market, giving you the power to control your motorcycle's tune, view live sensor data, read and clear trouble codes, and offers the best-in-industry support from our FP4 technicians, all from your mobile device.
With its state-of-the-art Bluetooth enabled app-driven technology, FP4 empowers you to do 100% of your tuning from the palm of your hand, all while maintaining 49-state emissions compliance and thereby keeping your Harley-Davidson factory warranty intact.
NOW AVAILABLE ON THE APP!
FP4 MAPS FOR SE TORQUE AND POWER CAMS FOR 2021 AND LATER 114 AIR COOLED TOURING MODELS. MORE MAPS FOR THESE CAMS ON ADDITIONAL M8 PLATFORMS COMING SOON!
STAY TUNED
FP4 SPECIAL OFFER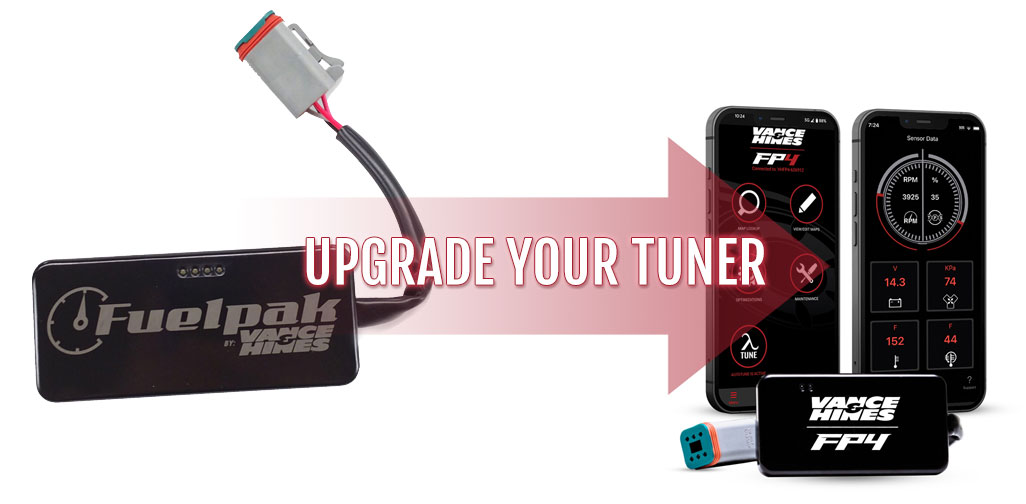 GET $50 TRADE-IN VALUE FOR A USED FP3 WITH THE PURCHASE OF A NEW FP4!
STEP 1: Purchase a new Vance & Hines FP4.
STEP 2: Fill out the trade-in program form and enter the serial number for your FP3.
STEP 3: Mail in your FP3 unit along with a copy of your FP4 proof of purchase.
STEP 4: We'll send you a check for $50.
Discover the Difference With the FP4 Tuner
Download the intuitive FP4 app to your compatible iOS or Android device and wield the power to tune your bike right in your pocket
ATTENTION:  ALL-NEW APP RELEASE FOR iOS. LIVE DATA FEATURE NOW AVAILABLE FOR ALL iOS USERS. ENHANCED STABILITY ACROSS THE APP FOR A GREATLY IMPROVED USER EXPERIENCE.

Live Data: Monitor your ride
Keep an eye on your motorcycle's vitals right in the Vance & Hines FP4 app. View Live Sensor Data in real-time to keep a finger on the pulse of your machine.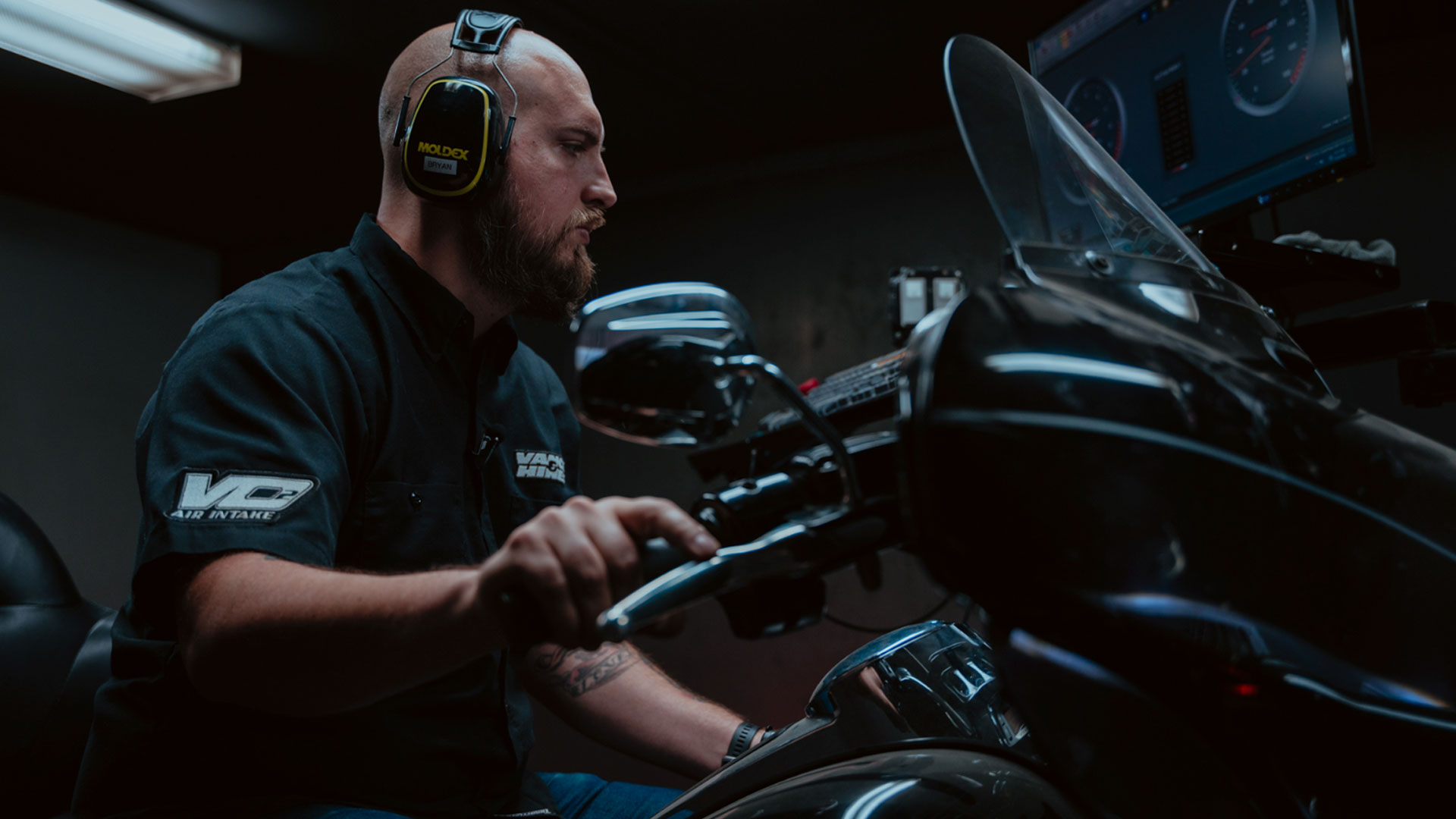 Dyno-Tuned Map Library
Choose from an expansive collection of 49-State Emissions Compliant calibrations dyno-tuned in-house by Vance & Hines for your specific combination of motorcycle and performance parts*.
*Map Calibrations for Stage 1 (Intake and Exhaust) upgrades available only.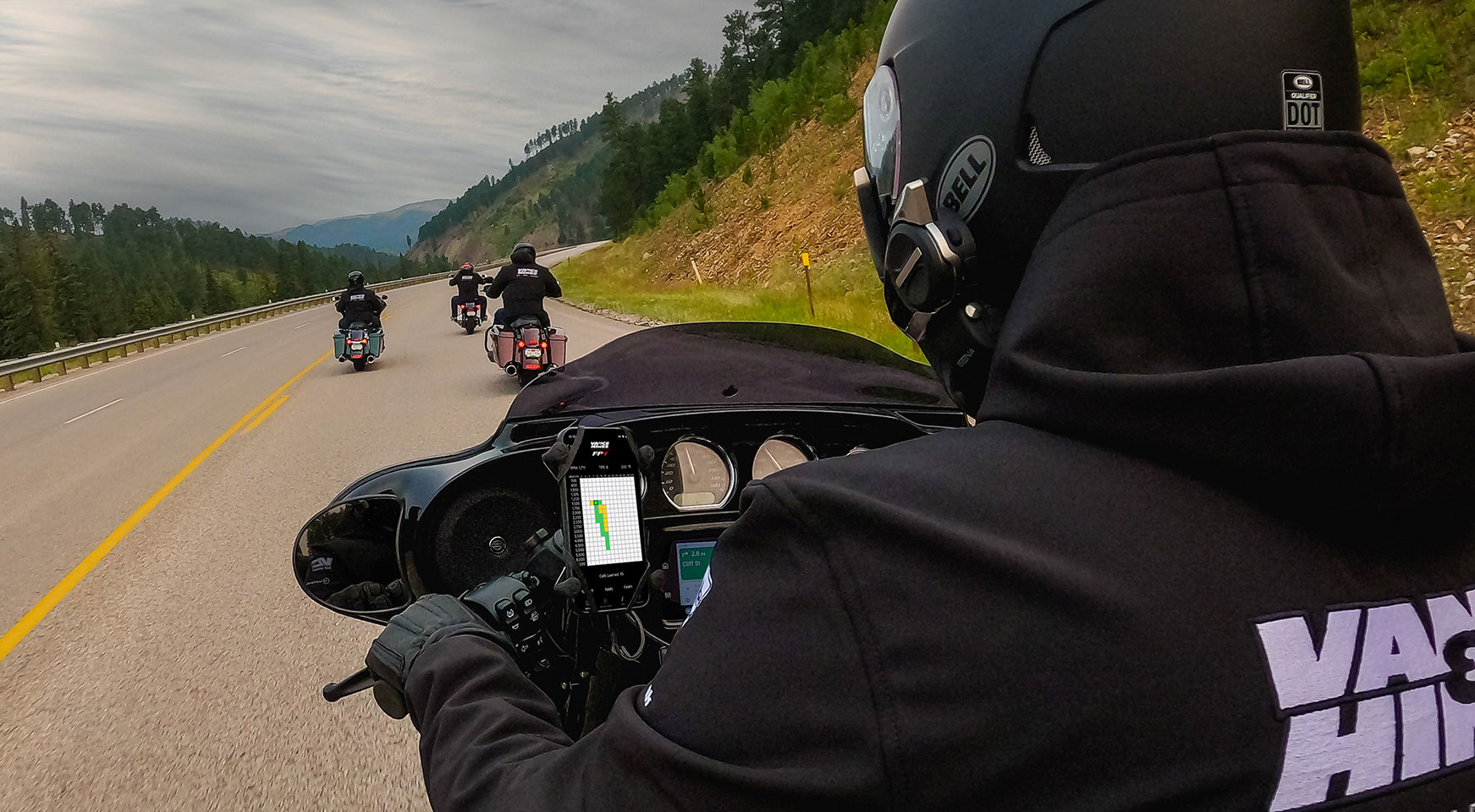 AutoTune
Tune while you ride using data collected from the stock O2 sensors for your air cleaner and exhaust combination. Activate AutoTune mode, take your ride, and flash the collected data back into your ECM once you're finished to modify any existing map calibration.
Frequently Asked Questions
Vance & Hines FP4 is available in the App Store (iOS) or Google Play Store (Android)
Vance & Hines offers an extensive one-year warranty on the FP4.
All of our maps are made on a dyno and verified on the road with the engine/pipe combination listed. Every map goes through a full tuning process and is reviewed by calibration engineers.
1. CONNECT Plug the Vance & Hines FP4 into your bike.
2. TUNE Select the map for your setup.
3. RIDE Enjoy the improved performance and responsiveness of your motorcycle
First, verify that your FP4 app is up to date through either the Apple App Store or Google Play Store. Next, connect to your bike and FP4. Verify that the firmware is up to date by going to 'Support' and pressing 'Check for Firmware Update'. Install firmware update if available. If still unable to flash, go to 'Support' and press 'Upload ECU Content', then try flashing again. Contact Vance & Hines rider support if the issue persists.
To Autotune your map, you must first flash a base map onto the bike, the closest V&H map to your configuration would be ideal. Then, select Autotune from the main menu and select 'Quick Setup'. Next, choose the map slot you would like to base the Autotune off of. This will initialize the Autotune process by flashing the bike. Now, go out and ride. The more varied types of riding you can do (stop and go, steady-state, uphill, downhill, low rpm, high rpm, low and high throttle ranges, etc.) the better. We recommend 3 sessions, each approx. 30-60 minutes in length. 'Apply' the data after the 1st and 2nd session, 'Finish' the Autotune after the 3rd session. During Autotune you may experience issues such as poor cold start, poor throttle response, and general ride quality issues. These will resolve once you 'Finish' Autotune and the map is re-optimized.
At this time the Vance & Hines FP4 does not support camshafts or big bore kits, but stay tuned
Yes, once a Vance & Hines FP4 has been used to flash a bike it is permanently married to that ECM. You can use the same FP4 on other bikes to read/clear trouble codes and view live sensor data, but will not be able to flash a different bike.
Yes, the U0100 trouble code is a historic trouble code that occurs when flashing the ECM. You may have one or several after flashing, which is completely normal and will not trigger a check engine light. You can periodically clear these codes out through the FP4 app if they occur.
The Vance & Hines FP4 may be removed from the motorcycle once the map has been flashed to the ECM. For Live Sensor Data and Diagnostic Code reading, or any other map editing or viewing, the FP4 must be plugged in, and your smartphone connected by Bluetooth.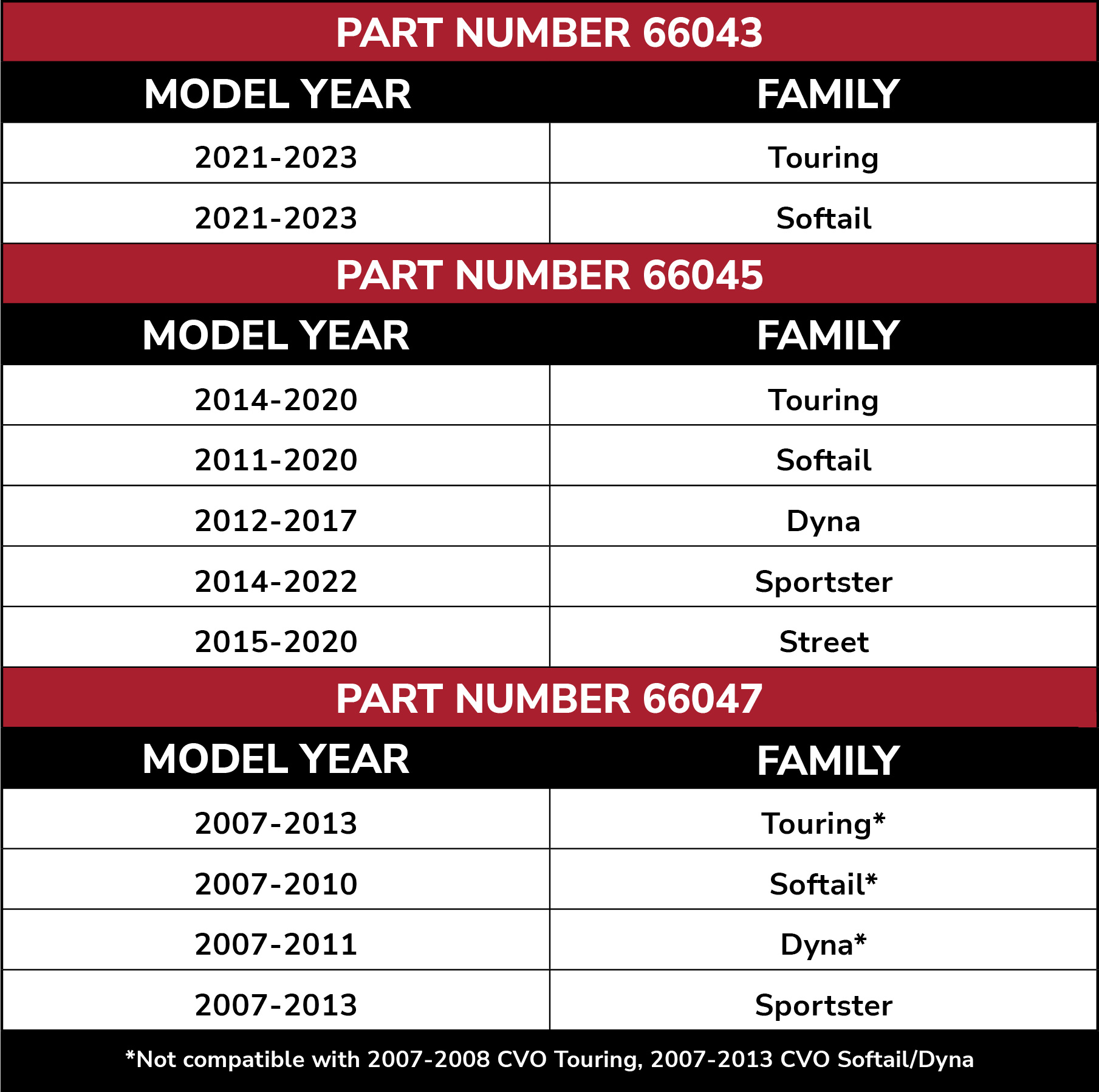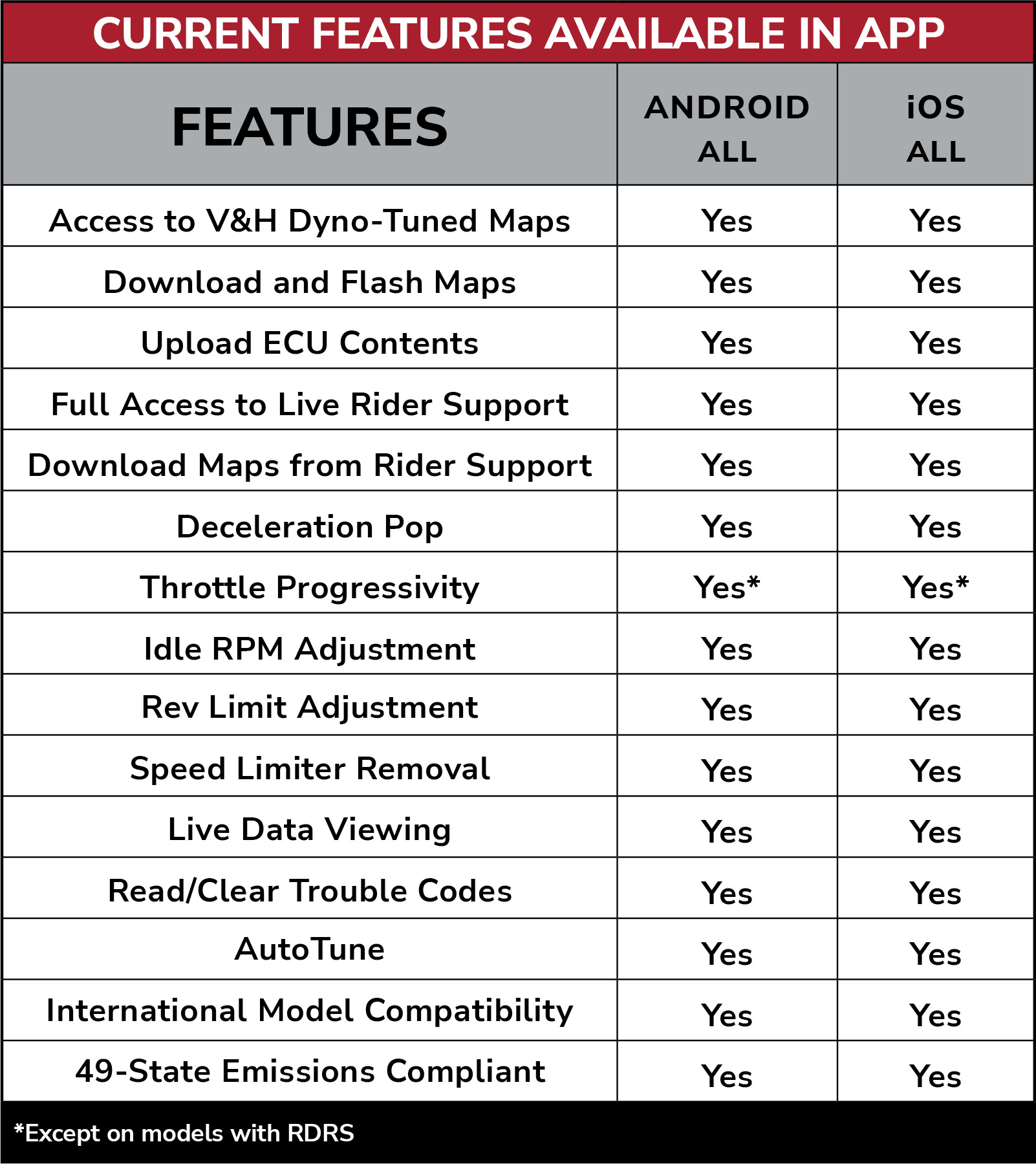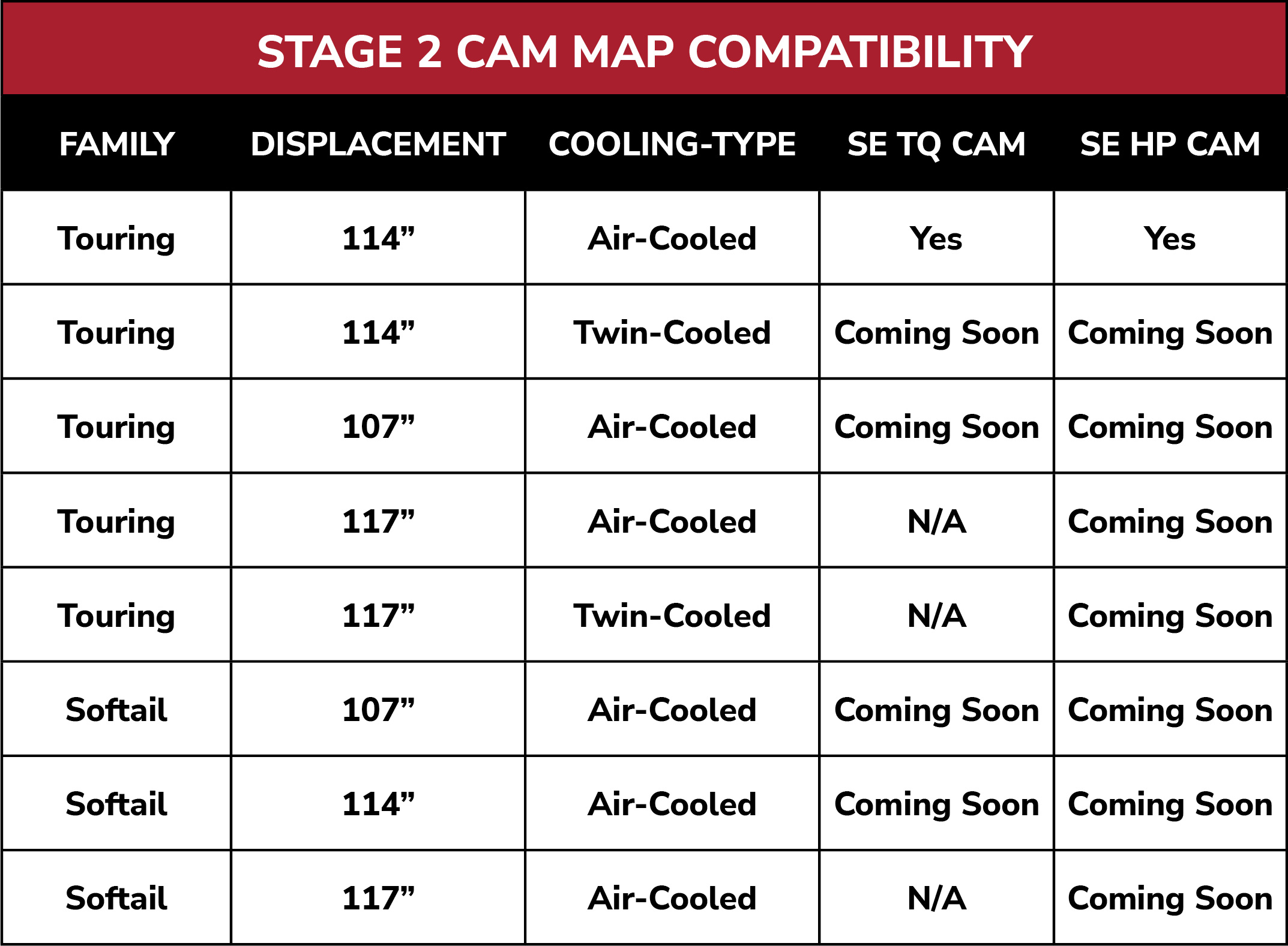 FP4 Tuner Installation Video
How-To Screen Capture Videos
LEGACY TUNER PRODUCT SUPPORT