XG750R FLAT TRACKER
For the first time ever, authorized Harley-Davidson dealerships will now have the race-proven XG750R available for purchase.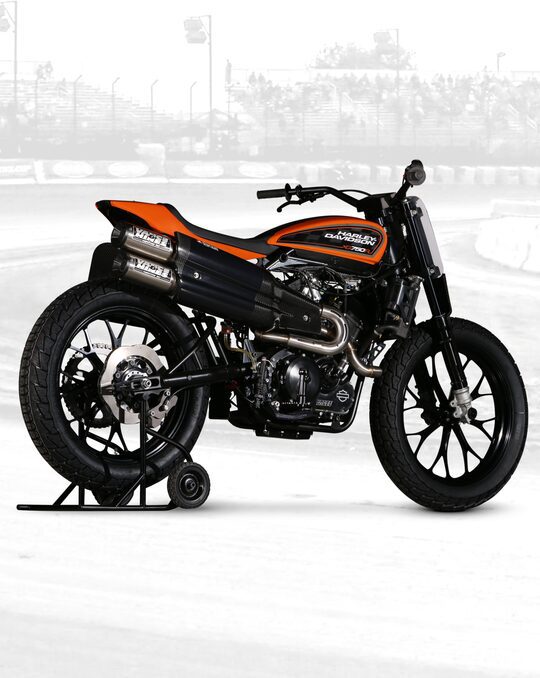 PRODUCTION TWINS
HARLEY-DAVIDSON XG750R
Engine Type: H-D 60º V-Twin XG750R
Cooling:  Liquid
Fuel Delivery:  Fuel Injection
Valve Actuation:  SOHC
Displacement:  798cc
Bore:  87.75mm
Stroke:  66mm
Compression Ratio: 12.6:1
Gearbox: 4 speed
Air Induction: 38mm Throttle Body
Clutch: Hinson Multi-Disc Slipper Clutch
Exhaust: Vance & Hines 2 – 2
Suspension: Ohlins
Body Work: XG750R Carbon Fiber
Wheels: Performance Machine Flat Tracker (Front 2.75 / Rear 3.0)
ORDER YOUR XG750R
SUPPLY IS LIMITED
Starting at $38,999, the race-winning Harley-Davidson XG750R is primed to contend for the AFT Production Twins Championship with over $300,000* in contingency prize money at stake.
Deliveries will begin immediately, supply is limited, with priority given to Harley-Davidson dealerships.
*Combined purse offered by sponsors;  American Flat Track, Harley-Davidson, and Vance & Hines.
For more information, contact: xg750r@vanceandhines.com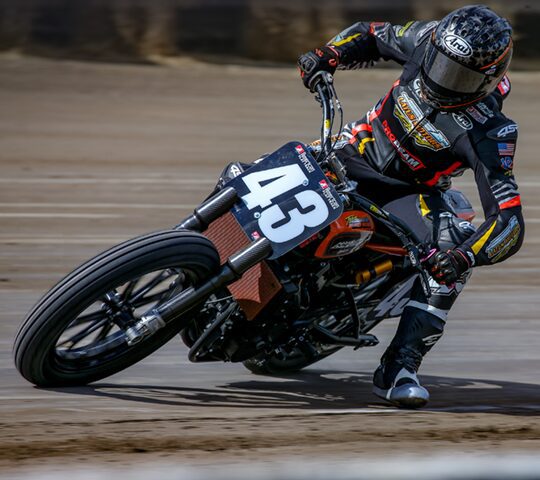 PRODUCTION TWINS
Behind the scenes at the Vance & Hines Racing Development Center
VANCE & HINES 2022 CONTINGENCY PROGRAM
Racer Eligibility requirements:

• Top ten finishers in Production Twins and Singles class race must run qualifying Vance & Hines exhaust
• Top five finishers in SuperTwins race must run qualifying Vance & Hines exhaust
• Racers motorcycle in top finisher positions must display Vance & Hines decal in minimum spec size on each side of motorcycle (Decal min 5.3″ l X 1.4″ h)
• Social Media: Post image and/or video on your favorite platform and Instagram of your race results tagging #VHPOWER and #VANCEANDHINES$5000 Championship bonus requirements:• Decal on motorcycle per specifications
• Vance & Hines patch on leathers located on arm or chest for each event participated in
• Product requirements: Motorcycle must have Vance & Hines Exhaust in all participating events
POSITION
PRODUCTION TWINS
SINGLES
SUPERTWINS
1
$1,000
$500
$500
2
$500
$300
$300
3
$300
$200
$200
4
$200
$100
$100
5
$150
$75
$50
6
$125
$75
7
$125
$75
8
$100
$50
9
$100
$50
10
$100
$50
Total Per Event
$2,700
$1,475
$1,150
Championship Bonus
$5,000
$5,000
$5,000
Event Totals
$53,600
$31,550
$25,700