Vance & Hines Unveils Premium Trailer Hitch Cover Ahead of SEMA Show: A Perfect Blend of Style and Durability
Santa Fe Springs, September 1, 2023 – As anticipation for the SEMA Show reaches its peak, Vance & Hines will be showcasing its dedication to innovation and craftsmanship with a series of new products. At the forefront of this lineup is the unveiling of their meticulously handcrafted premium trailer hitch cover.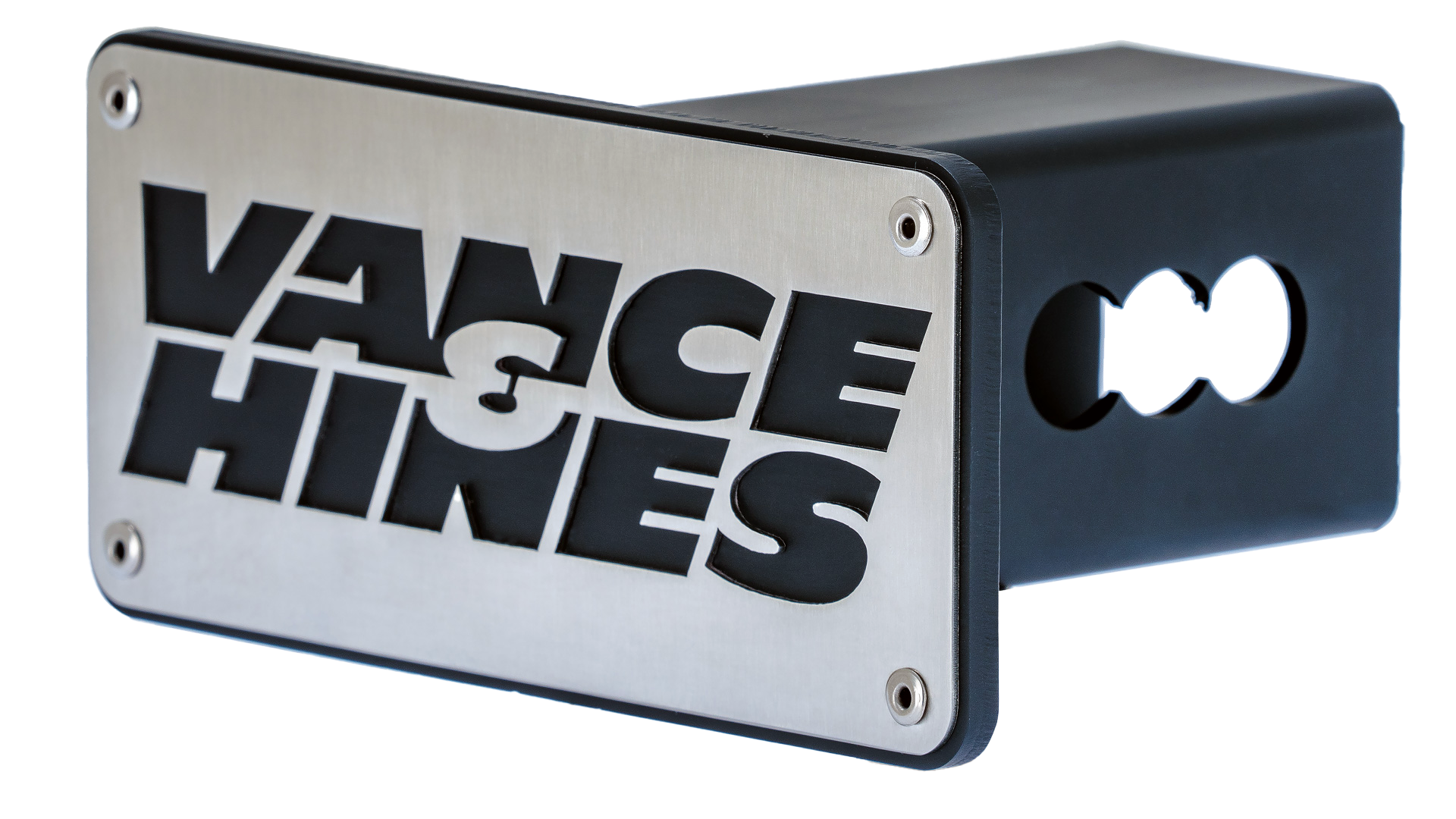 Key Features of the Vance & Hines Premium Trailer Hitch Cover:
Exceptional Craftsmanship: Each hitch cover is handcrafted from robust and rust-resistant 304 stainless steel, ensuring longevity and durability.

Striking Visual Design: The cover features a dual layer riveted badge with either a brushed metal or matte black finish, making a bold high-quality visual statement that speaks of class and attention to detail.

Functional Utility: Beyond its aesthetic appeal, the hitch cover serves the practical purpose of keeping your receiver clean from dirt, debris, and the elements.

Perfect Fit: Designed specifically for 2-inch receivers, it guarantees a snug and seamless fit.

Flexible Installation: While the hitch cover requires a standard hitch pin (which is not included), its stem is thoughtfully designed with multiple installation holes.

Elevate Your Vehicle's Aesthetics: This isn't just a hitch cover; it's a statement piece. Adding this stylish touch to your vehicle ensures you ride in style, whether you're on the open road or showcasing your vehicle at an event.
Jenna Jefferies, Truck Category Manager at Vance & Hines, remarked, "Our goal has always been to blend functionality with unparalleled style. With our new hitch cover, we believe we've set a new standard, which we're excited to showcase at the upcoming SEMA Show."
The Vance & Hines Premium Trailer Hitch Cover is made in-house at their Southern California factory in Santa Fe Springs with a retail price of $59.99 and can be purchased here along with their full line of performance exhausts for pickup trucks.
Vance & Hines record setting Pro Stock Drag Racing Team Riders Gaige Herrera and Eddie Krawiec along with crew chief Andrew Hines will also be making an appearance for a celebrity signing event at the booth on Tuesday, October 31 at 11:00am.