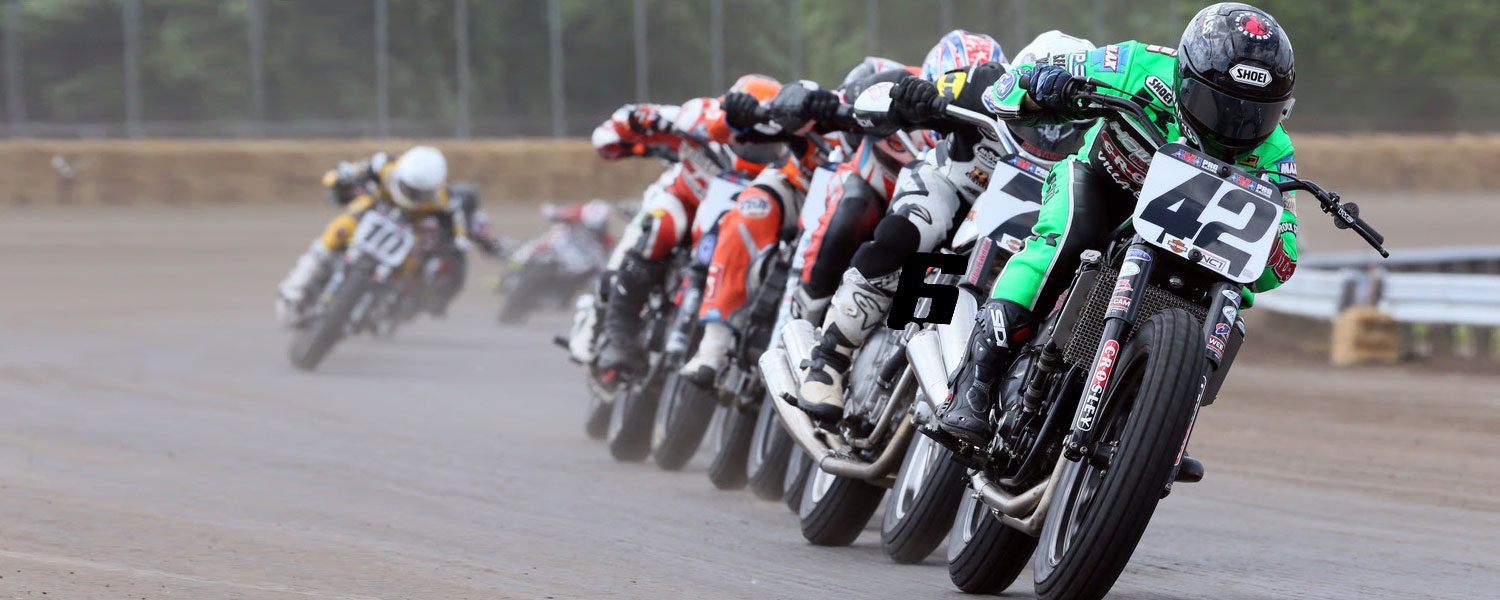 AMA Pro Racing announced today the finalization of the 2016 AMA Pro Flat Track schedule and confirmed that Central New York Raceway Park (CNYRP), the ground-breaking facility in central New York, will host Round 12 of the series on Saturday, August 20.
The debut event at the all-new facility will feature both the Harley-Davidson GNC1 presented by Vance & Hines and GNC2 classes in action and completes the 2016 AMA Pro Flat Track 14 round schedule.
The innovative new circuit in Central Square, N.Y, which is located just North of Syracuse in Oswego County, will have a state-of-the-art racing surface comprised of a substance called "SYNDI," which is a synthetic wax additive that has been combined with clay in order to create a dustless surface to benefit racers and fans alike. This unique application has been designed to save time on race day preparation and will also greatly diminish the length of weather delays with a quicker drying time.
"Bringing Pro Flat Track back to upstate New York is a great opportunity for our sport," said Michael Lock, CEO of AMA Pro Racing. "We are grateful for the support of our loyal fans in the Northeast and eastern Canada and we are excited to be able to test and debut the new racing surface at CNYRP's impressive new facility."
Glenn Donnelly, President of CNYRP, expressed his excitement of the newly established relationship with AMA Pro Racing and the innovative surface of the venue's flat track.
"The AMA Pro Flat Track series has a long history in Central New York," Donnelly said. "Now, with the demolition of the Syracuse Mile track, we are glad that we could work on bringing AMA Pro to our brand new facility. We look to build on the tradition and make the event a success for years to come."
A test at CNYRP on a to-be-announced date in July will provide riders and teams with their first chance to try out the new surface while building some pre-event excitement for the following month's race.
"We are pleased with the results from SYNDI," Donnelly said. "With just about 50% application, we created a better track for competition. We will continue to develop the product and believe that when it is fully applied at CNYRP, we will have a dynamite surface for the AMA Pro Flat Track competitors and spectators."
For more information about Central New York Raceway Park, please visit:
https://www.centralnyracewaypark.com/.
2016 AMA Pro Flat Track Schedule:
March 10: DAYTONA Flat Track I – Daytona International Speedway, Daytona Beach, Fla.
March11: DAYTONA Flat Track II – Daytona International Speedway, Daytona Beach, Fla.
April 9: Circuit of the Americas, Austin, Texas
May 14: Arizona Mile – Turf Paradise, Phoenix, Ariz.
May 21: Sacramento Mile – Cal Expo Fair, Sacramento, Calif.
May 29: Springfield Mile I – Illinois State Fairgrounds, Springfield, Ill.
June 18: Oklahoma City Mile – Remington Park, Oklahoma City, Okla.
June 25: Lima Half-Mile – Allen County Fairgrounds, Lima, Ohio
July, TBD: Official Series Test – Central New York Raceway Park, Central Square, N.Y.
July 30: Charlotte Half-Mile – Charlotte Motor Speedway, Charlotte, N.C.
August 9: Sturgis Half-Mile – Black Hills Speedway, Rapid City, S.D.
August 14: Peoria TT – Peoria Motorcycle Club, Peoria, Ill.
August 20: Central New York Raceway Park – Central Square, N.Y.
September 4: Springfield Mile II – Illinois State Fairgrounds, Springfield, Ill.
September 25: Santa Rosa Mile – Sonoma County Fairgrounds, Santa Rosa, Calif.
Learn more 2016 AMA PRO FLAT TRACK SCHEDULE FINALIZED WITH CENTRAL NEW YORK RACEWAY PARK CONFIRMED AS ROUND 12 on VANCE & HINES NEWS