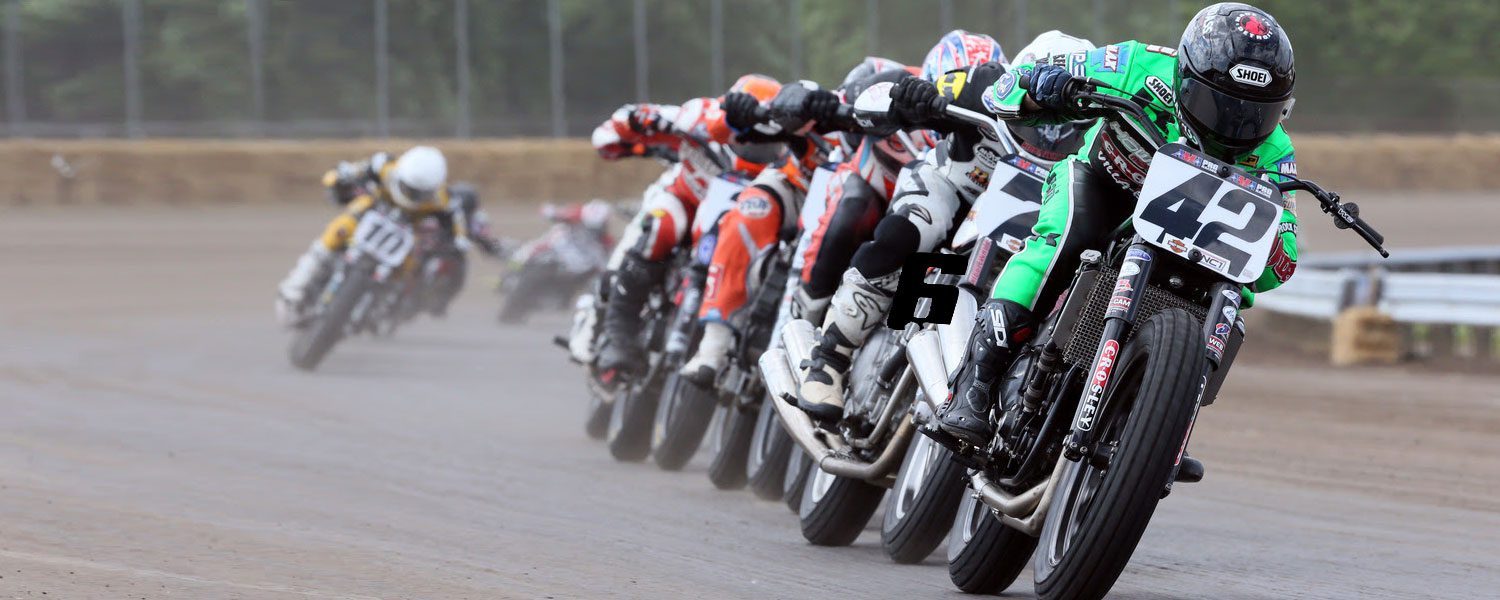 Courtesy of AMA Pro Racing
DAYTONA BEACH, Fla. (April 16, 2015) – This summer's forecast just got a little bit warmer for 23 of AMA Pro Flat Track's top Harley-Davidson GNC1 presented by Vance & Hines riders.
It was recently announced that, for the first time, flat track racing will be included at X Games Austin 2015, joining a diverse sports lineup featuring the world's top action sports athletes competing for X Games medals and prize money in BMX, Moto X, Truck X, Skateboard and Rally. X Games Austin 2015 will take place from June 4-7 at Circuit of The Americas in Austin, Texas.
The exiting X Games action will come on the heels of Rounds 3 and 4 of the AMA Pro Flat Track schedule, with the Springfield Mile set for May 24 and the Sacramento Mile slated for May 30.
The 23 athletes invited to compete in the X Games are all full-time riders in AMA Pro Flat Track, the top flat track racing series in the world, in the premier Harley-Davidson GNC1 presented by Vance & Hines class. The list is comprised of: Jared Mees, Brad Baker, Kenny Coolbeth, Sammy Halbert, Henry Wiles, Bryan Smith, Jake Johnson, Brandon Robinson, Jeffrey Carver, Doug Lawrence, Mikey Rush, Mikey Martin, Shayna Texter, Cory Texter, Briar Bauman, JD Beach, Stevie Bonsey, Michael Kirkness, Johnny Lewis, Wyatt Maguire, Nichole Mees, Robert Pearson and Jake Shoemaker.
"This is major for our sport," said Jeffrey Carver, winner of seven AMA Pro Flat Track main events across both GNC1 and GNC2. "When I first heard the news that I was going to be invited to compete in the X Games, I was pumped and instantly thought how cool it would be to win a gold medal. A lot of my friends are really stoked about this and I think it's going to show everyone around the world what we have to offer."
Being able to showcase their talents, and the sport they love, to a new audience is very appealing for the invited riders.
"I think it can catch the eye of the younger crowd, said Stevie Bonsey. "We just have to get them there and catch their interest. As the riders, we need to make it look professional and make sure it's as on point as it can be."
Many athletes are excited to compete for something a little different, a coveted X Games medal.
"I'm really excited to race in the X Games," said Sammy Halbert. "I usually do well at new tracks, so I'm feeling like I have a great chance of leaving Austin with a medal."
As if a gold medal and over a million watching eyes from all points on the globe aren't enough incentive for the 23 AMA Pro Flat Track riders to be great in Austin, a brand-new Harley-Davidson Street 750 motorcycle will be granted to the first-place finisher on behalf of Harley-Davidson.
ESPN and ABC will televise a combined 20 hours of live X Games Austin competition, which will also be accessible via WatchESPN. Additional coverage of sports and music will be carried on ESPN3 as well as the latest coverage across ESPN digital platforms, including XGames.com, X Games app and X Games pages across Twitter, Facebook, and Instagram.
Learn more AMA PRO FLAT TRACK RIDERS TO BE FEATURED IN SUMMER X GAMES 2015 IN AUSTIN, TEXAS on VANCE & HINES NEWS