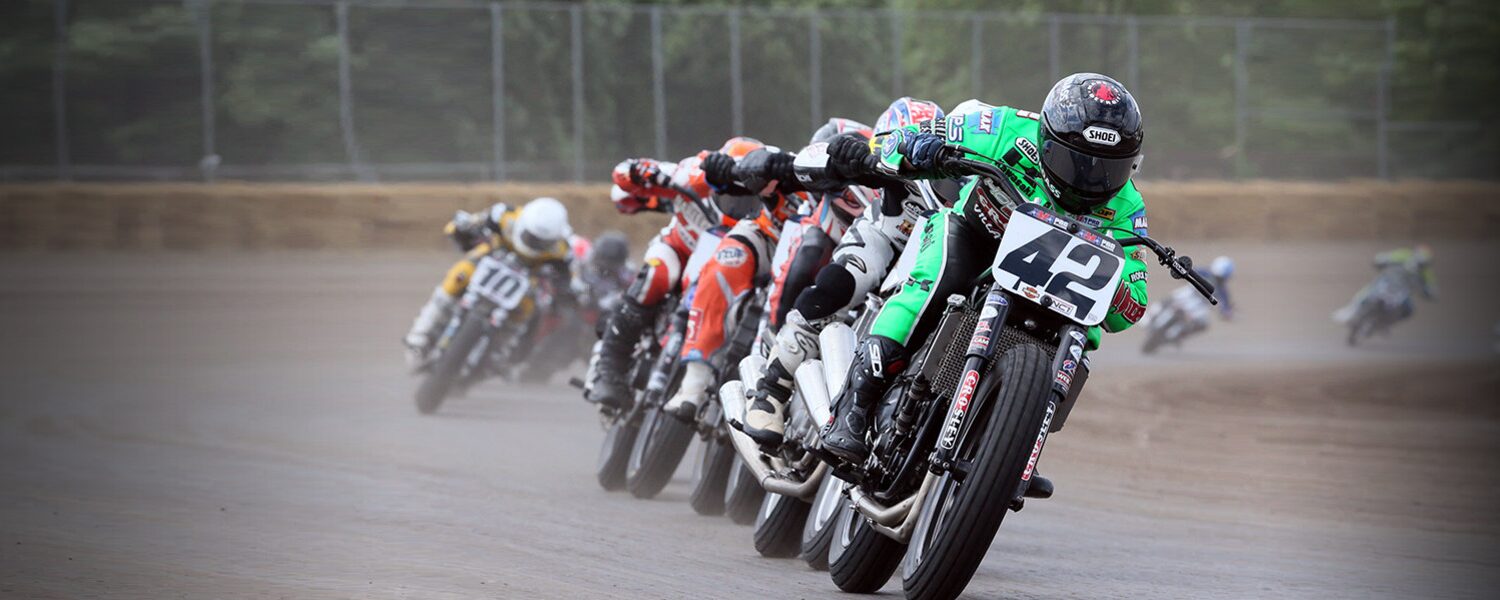 JMPR Public Relations, Inc. today announced that it has been named agency of record for AMA Pro Flat Track, the world's leading professional flat track motorcycle racing championship.
JMPR will work with AMA Pro Flat Track's internal marketing and communications team to develop and implement targeted media outreach campaigns to promote the racing series to non-endemic audiences at the local, regional and national levels, and generate awareness for the 2015 and 2016 championship.
Headquartered in Daytona Beach, Florida, AMA Pro Flat Track chose to retain JMPR based on the agency's decades of experience in expanding brands into new markets beyond their core audiences, as well as its expertise in working with business, consumer, lifestyle and motorcycle enthusiast media.
"Flat Track racing is unlike any other sport in existence," said JMPR President, Joseph Molina. "It's a uniquely American extreme sport with a storied history dating back nearly a century, and has launched the careers of many of the world's most successful motorcycle racers. We're looking forward to helping breathe new life into this coveted sport and bringing AMA Pro Flat Track back to the forefront of popular culture."
"AMA Pro Flat Track is the most exciting form of racing in the U.S., and it's time for us to tell our story to the world," said Michael Gentry, AMA Pro Racing Chief Operating Officer. "With JMPR's expertise and guidance, we will continue to broaden the exposure of the series by bringing the unparalleled excitement of the sport to a whole new generation of fans."
About JMPR Public Relations:
JMPR is a leading transportation and consumer lifestyle public relations agency based in Los Angeles with affiliate offices throughout North America. For more than 37 years, JMPR has specialized in building brands and raising consumer awareness for its clients. JMPR is a results-driven, strategic media relations firm whose core competencies include automotive, aftermarket, lifestyle, travel and consumer products. Select current JMPR clients include McLaren Automotive, Infiniti, Airstream Trailers, the Los Angeles Auto Show, Royal Purple, Meguiar's Inc., Bentley Motors and Bugatti Automobiles, among others. Visit us at www.jmprpublicrelations.com or 'like' us on Facebook. For the very latest news on JMPR and its clients follow us on Twitter @JMPRNewsAlerts.
About AMA Pro Flat Track:
AMA Pro Flat Track is the world's premier dirt track motorcycle racing series and one of the longest-running championships in the history of motorsports. Sanctioned by AMA Pro Racing in Daytona Beach, Fla., the series is highly regarded as the most competitive form of dirt track motorcycle racing on the globe. For more information on AMA Pro Flat Track, please visitwww.amaproracing.com/ft/, follow us on Twitter, like us on Facebook or live stream the on-track action on FansChoice.tv.
Learn more AMA PRO FLAT TRACK SELECTS JMPR PUBLIC RELATIONS AS AGENCY OF RECORD on VANCE & HINES NEWS