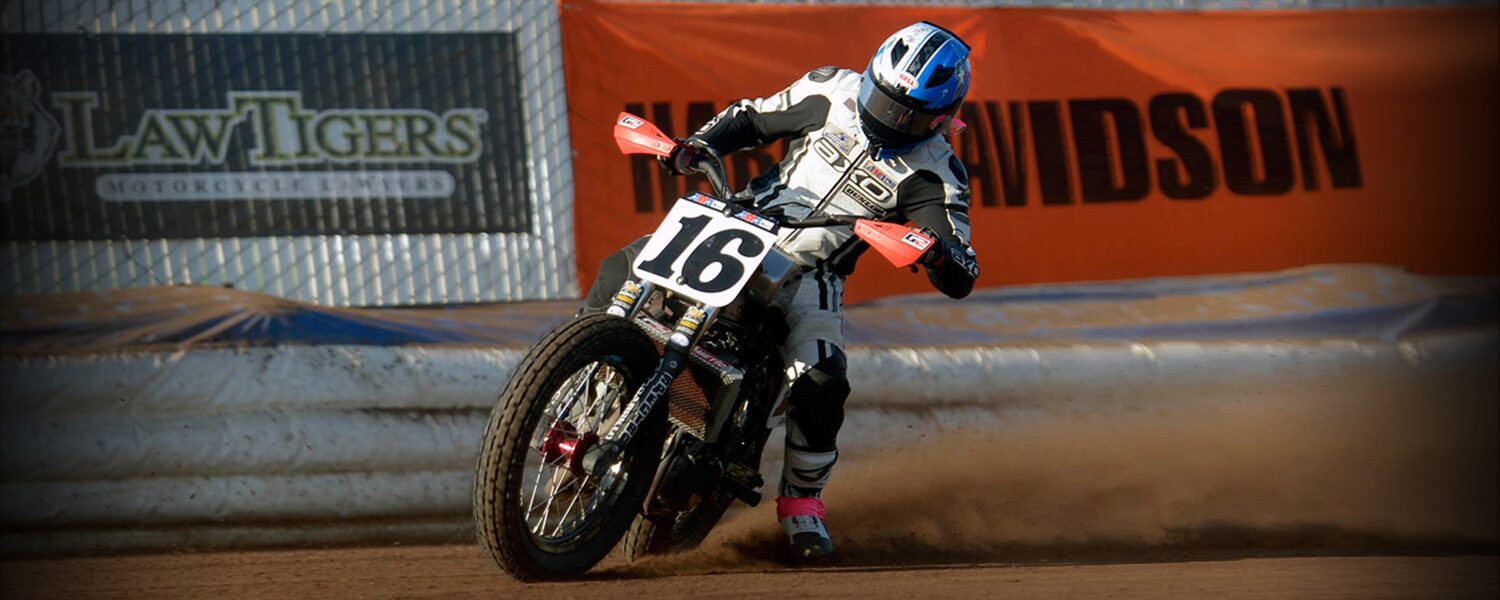 Courtesy of AMA Pro Racing
DAYTONA BEACH, Fla. (May 22, 2015) – AMA Pro Racing announced today that Saddlemen will return as the title sponsor of the "Rookie of the Year" award for the 2015 AMA Pro Flat Track season.
Saddlemen has been an official partner with AMA Pro Racing since 2010 and returns for the sixth consecutive AMA Pro Flat Track season in 2015. The $5,000 Saddlemen "Rookie of the Year" Award will be presented at the year-end awards banquet to the top-scoring rider competing in their first season of Harley-Davidson GNC1 presented by Vance & Hines competition. The winner of this year's award will join a prestigious list of prior recipients: PJ Jacobsen, Brad Baker, Briar Bauman, Jake Shoemaker and Wyatt Maguire.
"The up-and-coming riders in the Grand National Championship are a vital component to the long-term success of the series," said Michael Gentry, Chief Operating Officer of AMA Pro Racing. "We thank Saddlemen for supporting the future stars of the sport through this award."
Saddlemen products can be seen throughout both the paddock and the parking lot at AMA Pro Flat Track events. GNC1 and GNC2 riders depend on the performance of Saddlemen's seats to give them a leg up on the competition while many event spectators choose Saddlemen for the handcrafted quality and style of the company's seats and motorcycle luggage.
"Racing is part of Saddlemen's DNA and on-track testing strengthens our product integrity," said David Echert, CEO of Saddlemen. "Racing duplicates the reality of business in many ways, including the rewards of hard work, preparation, perseverance and talent while recognizing an element of luck – good or bad – in the end result."
Saddlemen believes in supporting the industry where they compete for business every day.
"The sport of flat track is exciting, a truly unique form of American racing," said Tom Seymour, Chairman of Saddlemen. "There is no better racing competition available anywhere in the world. It is my passion to help dirt track racing expand and to make sure each competitor is properly equipped and ready to race. Our rider-specific seats make a difference."
The 2015 AMA Pro Flat Track season continues with the legendary Springfield Mile on Sunday, May 24. Every on-track session will be available live, in high definition and free of charge for fans to watch online at www.FansChoice.tv.
About Saddlemen:
Saddlemen has been building cutting edge motorcycle products – seats and motorcycle luggage – for almost 30 years. During that time they have been major supporters of the motorcycle industry and racing. Over the years Saddlemen products have helped many of racing's elite riders – names like Hayden, Bostrom, Carr, Kopp, Halbert, Coolbeth, Wiles, Johnson and Mees. Their saddles have been on nearly every main event winner for almost twenty years! Saddlemen offers the industry's most diverse line of seats, saddles, and luggage. Saddlemen products are available through Parts Unlimited and Drag Specialties dealers worldwide. Visit Saddlemen on the web at www.saddlemen.com or www.facebook.com/Saddlemen.
Learn more AMA PRO RACING AND SADDLEMEN RENEW PARTNERSHIP TO RECOGNIZE AMA PRO FLAT TRACK ROOKIE OF THE YEAR IN 2015 on VANCE & HINES NEWS