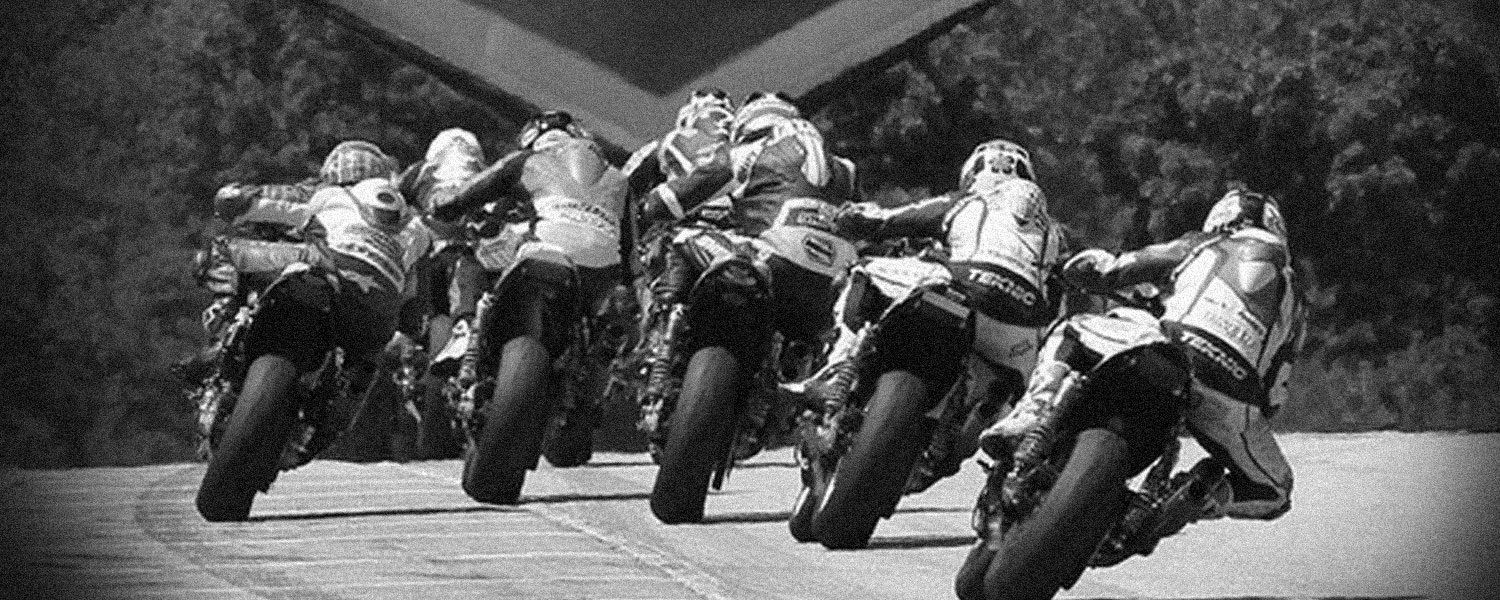 Courtesy of AMA Pro Racing
ELKHART LAKE, Wis. (May 30, 2014) – The 2014 AMA Pro Vance & Hines Harley-Davidson Series roars back into action this weekend as the XR1200s prepare to go battle at their spiritual home track, Road America, for the Subway SuperBike Doubleheader.
The scenic venue, located in Elkhart Lake, Wis., is just a short tour north of Harley-Davidson's Milwaukee headquarters. Fittingly, the four-mile circuit played host to the first-ever Vance & Hines Harley-Davidson Series race in 2010.
The Harleys have consistently delivered in front of the home crowd. The circuit's three draft-friendly straights and wide variety of corners resulted in multi-rider melees in each of the series' first three visits, with the largest margin of victory being just larger than a tenth of a second.
That changed last year, however, with Steve Rapp's runaway win on the No. 1 Suburban Motors Harley-Davidson XR1200. But, his performance featured its own form of drama. Rapp missed opening practice and provisional qualifying while working his day job as an airline pilot roughly 1,000 miles away. However, he made his way to the track on race day, earned himself a slot on the front row and then proceeded to dominate the race.
That remarkable showcase set the stage for the season for Rapp, who carried the momentum all the way to his first-career AMA Pro Road Racing championship. The win came at a time of need, as he had scored zero points at the 2013 Daytona International Speedway season opener.
Rapp could use a similar result this weekend, as he once again comes into Road America with zero points following another early-race Daytona DNF.
Once again Tyler O'Hara, pilot of the No. 29 Josh Chisum Racing/Bartels Harley-Davidson XR1200, is the man that Rapp and the rest of the field are chasing. O'Hara took the checkered flag in second at Daytona, but that result was later elevated to a victory when the XR1200 of Kyle Wyman on the No. 33 KWR/Millennium Technologies Harley-Davidson XR1200 was ruled to have non-compliant and improperly modified engine components.
As a result, instead of Wyman owning three victories in four races at Daytona, it's O'Hara who boasts two straight. All that's left for the Californian to do in the class is finally win the title, and he's well positioned to make a run this season.
A win at Road America this weekend would cement O'Hara as the early season favorite but it won't come easily. Besides the presence of last year's winner, Rapp, and the 2011 race victor, Wyman – two men desperate for points – O'Hara will also have to contend with the talented Danny Eslick on the No. 69 Ruthless Racing Harley-Davidson XR1200, who was victorious at Road America in 2010 en route to the series' inaugural crown.
There's also Rapp's teammate, Ben Carlson aboard theNo. 45 Suburban Motors Harley-Davidson XR1200, who rounded out the Suburban Motors 1-2 finish last year at the team's home track, not to mention 2012 series king Michael Barnes on the No. 34 Arai/Taichi/Sidi/D.E.A.D. Cycles/Wheeler Racing Inc. Harley-Davidson XR1200, who is always a threat.
The 2014 Daytona opener hinted at the continued emergence of some of the class' young talent. Gage McAllister, rider of the No. 51 Folsom Harley-Davidson XR1200,enters the weekend ranked second in the points following his stunning opener. He's immediately trailed by Wisconsin's own Nick Hansen on the No. 97 Aerostar Global Suburban Motors Harley-Davidson XR1200, who provides Suburban with an outside shot at upping last year's 1-2 showing in the form of a podium sweep.
Fellow up-and-comers Eric Stump aboard the No. 77 Level 10, Peter Brady Racing Harley-Davidson XR1200 and Hayden Schultz on the No. 59 Chili Pepper Racing Harley-Davidson XR1200 are poised to strike as well, sitting fifth and seventh, respectively.
Class veterans Barrett Long on board the No. 2 Longevity Racing Harley-Davidson XR1200 andDavid Estok riding the No. 123 Thrashed Bike Racing Harley-Davidson XR1200 round out the championship top ten as the season fires back up at Road America.
The AMA Pro Vance & Hines Harley-Davidson Series will hit the track on Saturday, May 31 at 10:40 a.m local time. for opening practice. Saturday afternoon and Sunday morning qualifying sessions will set the grid, and the class will kick off Sunday's race action with its 7-lap contest at 12:15 p.m.
How to Watch
FansChoice.tv will be the official home for live streaming coverage of AMA Pro Road Racing and AMA Pro Flat Track events in 2014. The site will also provide coverage of IMSA's development and single-make series, and NASCAR's touring and weekly series.
About AMA Pro Road Racing
AMA Pro Road Racing is the premier motorcycle road racing series in North America and is universally regarded as one of the most competitive road racing organizations in the world. The series is comprised of four production-based classes: AMA Pro SuperBike, AMA Pro GoPro Daytona SportBike, AMA Pro SuperSport and the AMA Pro Vance & Hines Harley-Davidson Series. Learn more about AMA Pro Road Racing at www.amaproracing.com/rr/.
Learn more AMA PRO VANCE & HINES HARLEY-DAVIDSON SERIES HEADS TO ROAD AMERICA on VANCE & HINES NEWS