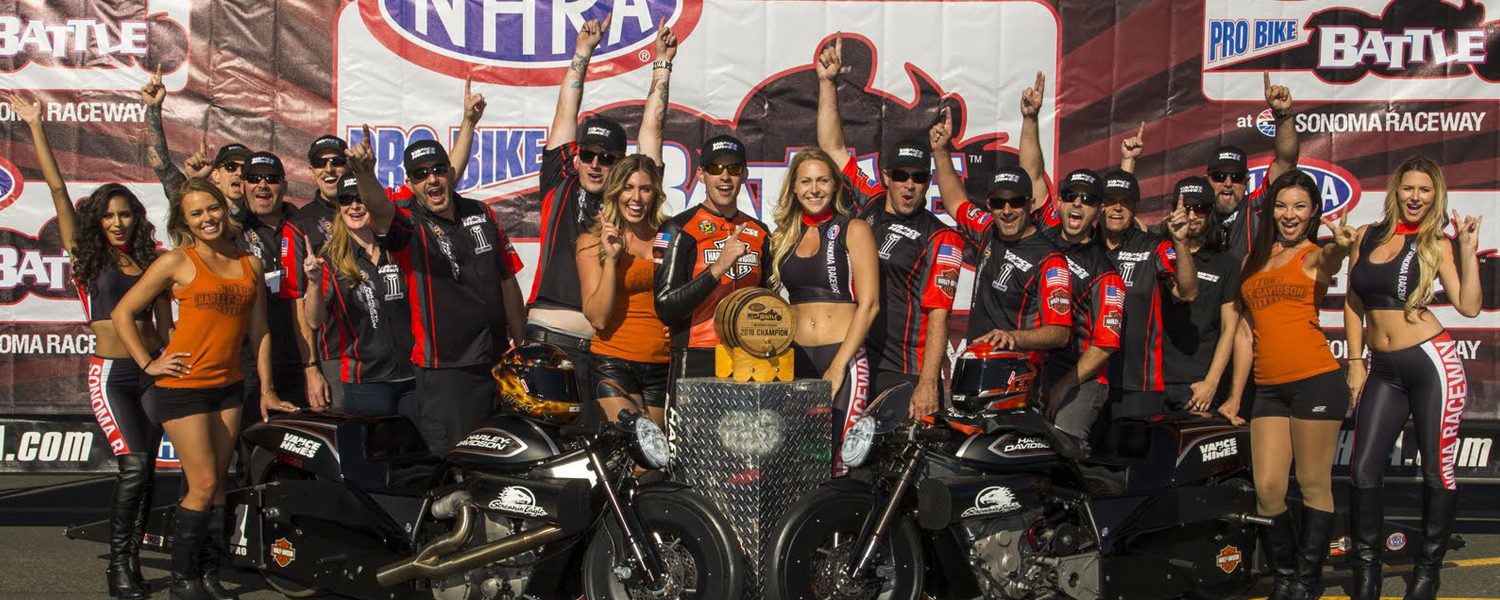 Courtesy of AMA Pro Racing
Andrew Hines raced to his second career Pro Bike Battle victory Saturday in the Toyota NHRA Sonoma Nationals at Sonoma Raceway.
Hines earned $7,500 in the all-star bonus race featuring the top eight Pro Stock Motorcycle drivers. Hines beat Hector Arana, Jr., Matt Smith and teammate Eddie Krawiec, topping Krawiec in the final with a 6.755-second run at 197.31 mph.
"The guys did a great job giving me a V-Rod strong enough to go out there and give me a chance to win that final round," Hines said. "I popped the clutch and saw Eddie's bulb go off first and I thought I was done because we can see a hundredths of a second on the tree."
In regular NHRA qualifying, Steve Torrence took the No. 1 spot in Top Fuel, Del Worsham topped the Funny Car field, Bo Butner was the fastest in Pro Stock, and Krawiec was No. 1 in Pro Stock Motorcycle.
Torrence broke the national time record Friday with a 3.671 at 325.69. Worsham had a 3.868 at 327.43, and Butner ran a 6.553 at 210.28, also both Friday. Krawiec had a track-record time of 6.751 at 197.65.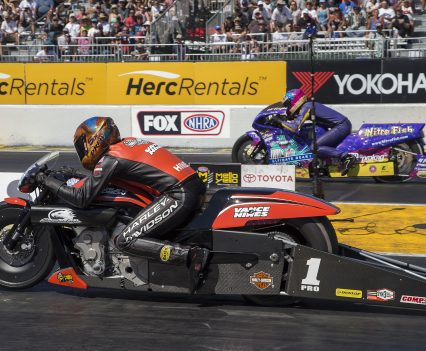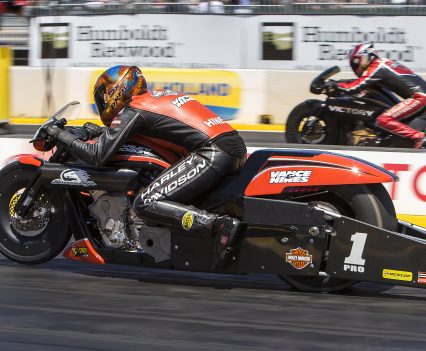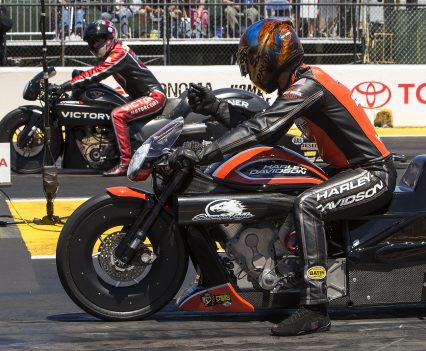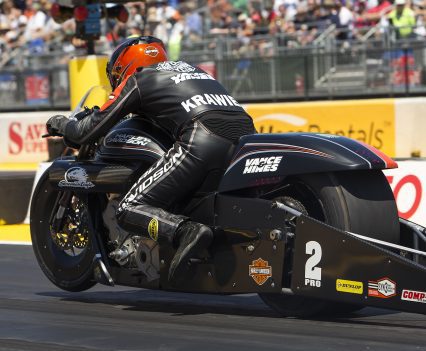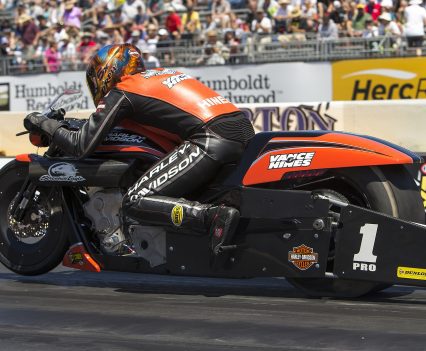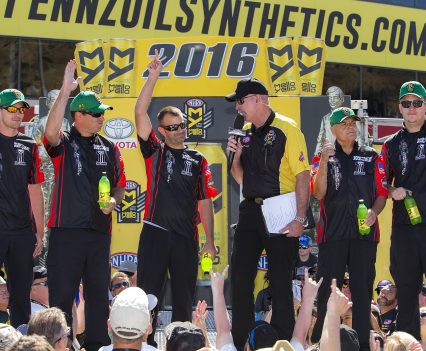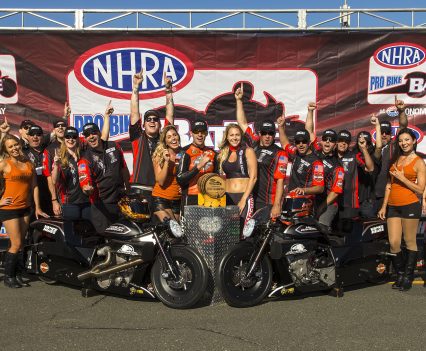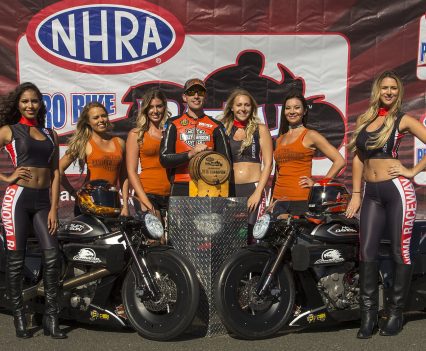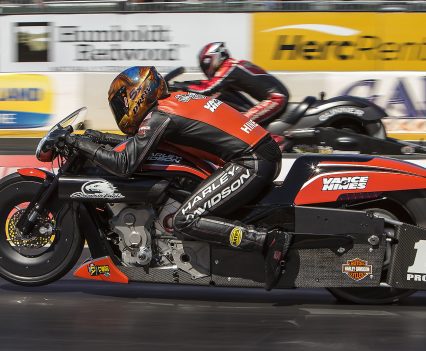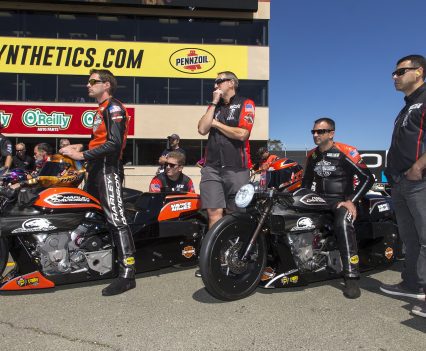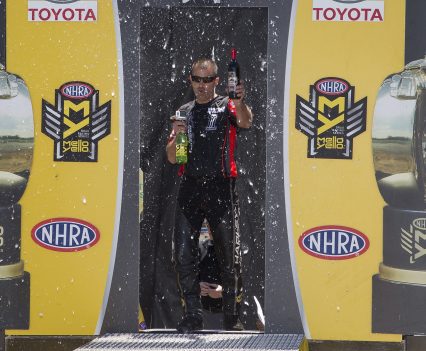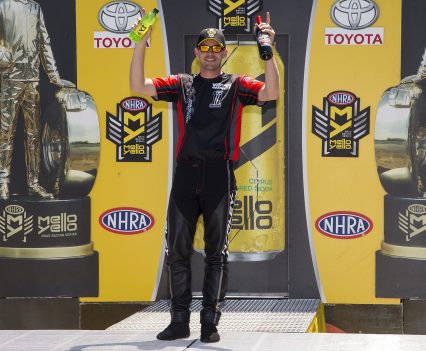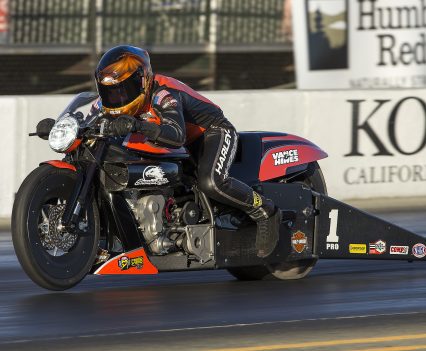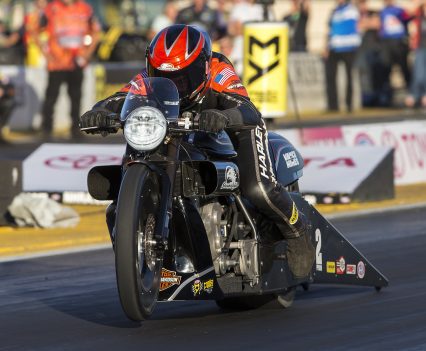 Learn more ANDREW HINES WINS PRO BIKE BATTLE AT SONOMA on VANCE & HINES NEWS