Courtesy of NHRA
Andrew Hines took home the 100th victory for Harley-Davidson in NHRA competition at the Arby's NHRA Southern Nationals.
Make it 100 wins for Harley-Davidson in NHRA competition. Andrew Hines got his 51st career victory with a 6.865-second pass that left little room for doubt against Jerry Savoie. He was shut out of the winner's circle in 2018 but already has three victories in four races to start the 2019 season.
Hines earned the first victory for Harley-Davidson all the way back in 2004 and they keep on piling up for the racer, who has proven to be one of the best in the category. Perhaps most impressive: the 1.054-second 60-foot time that is among the best shown by the Vance & Hines powered machine.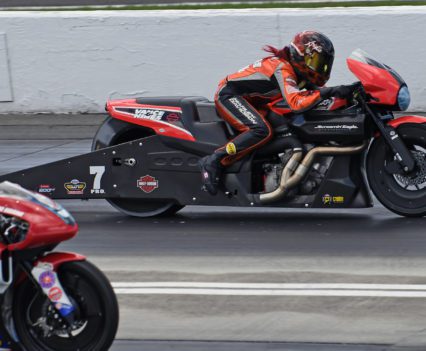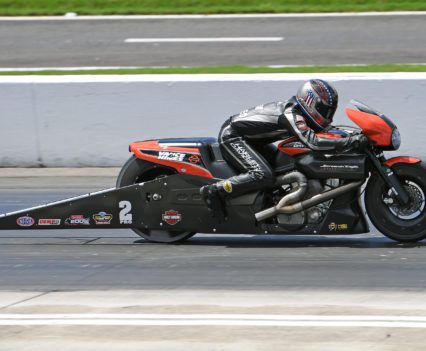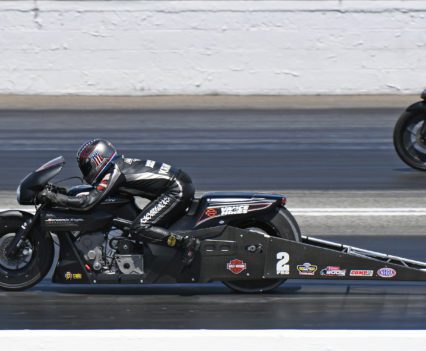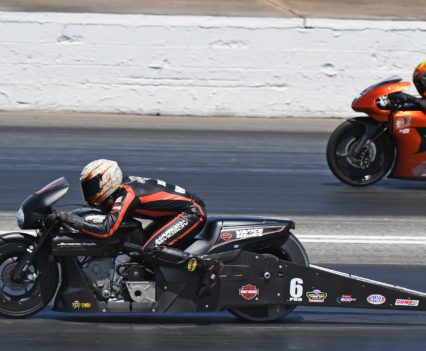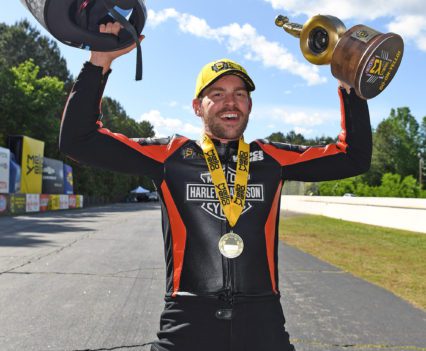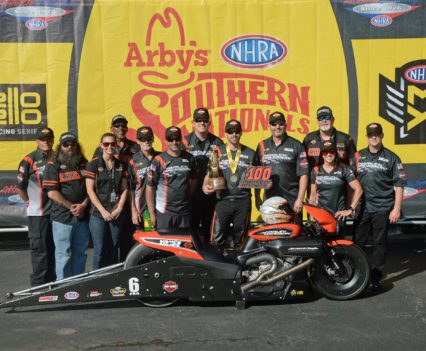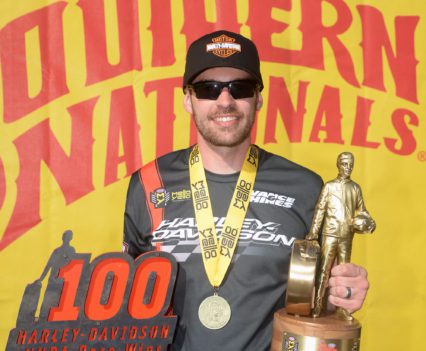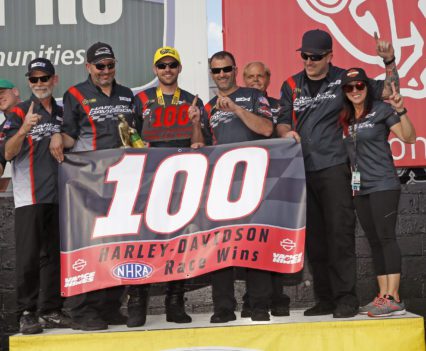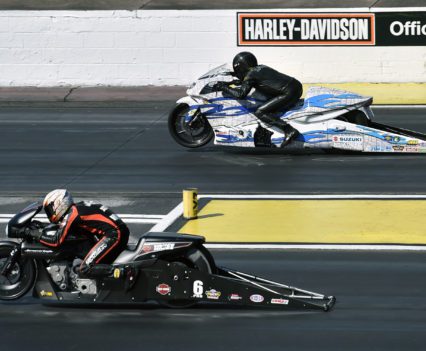 Jacob Sundstrom, NHRA National Dragster Associate Editor
Photography by: Gary Nastase Photography | www.garynastasephotography.com
Learn more ATLANTA PRO STOCK MOTORCYCLE RESULTS on VANCE & HINES NEWS