28th Annual Biketoberfest in Daytona Beach. This annual Daytona Beach motorcycle rally draws more than 100,000 visitors. Bikers, motorcycle enthusiasts and curious travel seekers will enjoy beautiful fall weather, live music and watching the pros compete in Daytona International Speedway's motorcycle races. Between the thrill of live racing to cruising along the most scenic rides in Central Florida!
The official rally begins October 15th and runs through October 18th 2020, Vance & Hines Rally Truck will be setup at Bruce Rossmeyer's Harley-Davidson with skilled technicians available to tune your Harley with our award-winning Fuelpak FP3, install VO2 Air Intakes and of course, the legendary exhaust systems.
If you ride out to the rally, visit the Vance & Hines truck at Biketoberfest.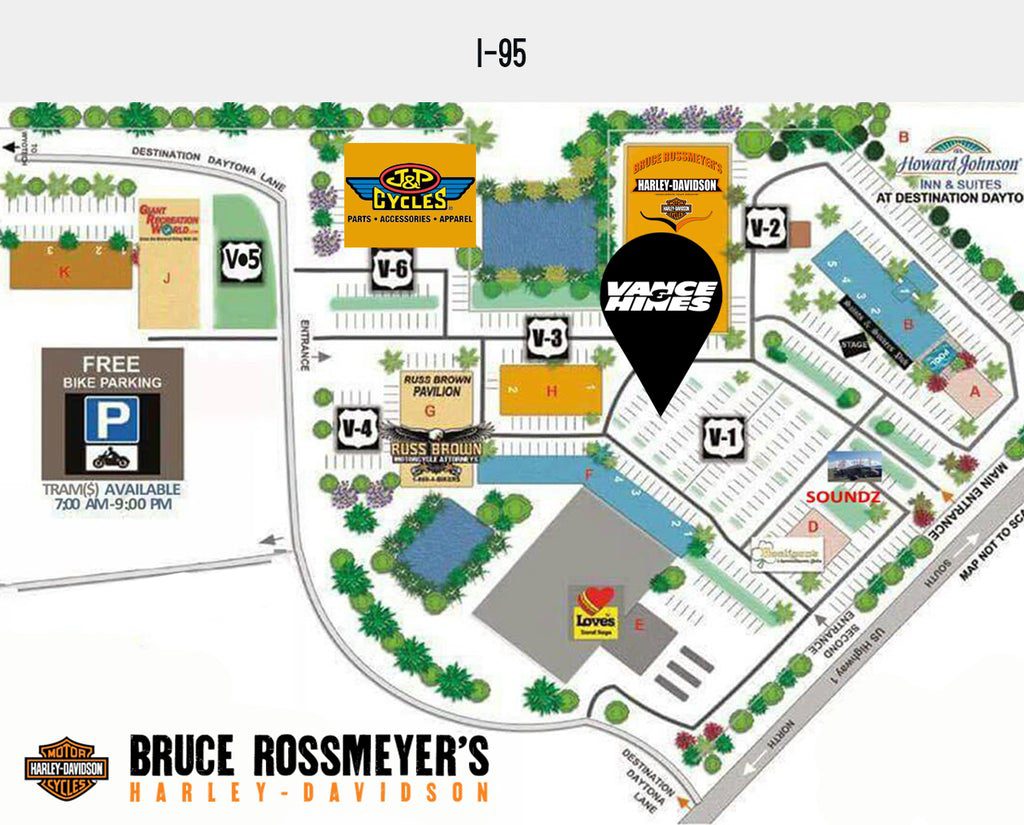 DESTINATION DAYTONA
Bruce Rossmeyer's Daytona Harley-Davidson
1637 US-1, Ormond Beach, FL 32174
Vance & Hines will be partnered with Bruce Rossmeyer's Harley-Davidson for sales and installs
THURSDAY-SATURDAY | 9:00 AM – 7:00 PM
SUNDAY | 9:00 AM – 12:00 PM