Courtesy of American Flat Track
Dalton Gauthier (No. 122 Black Hills Harley-Davidson XG750R Rev X) made history in Saturday night's AFT Production Twins class, guiding Harley-Davidson's production-based XG750R racebike to its maiden American Flat Track Main Event victory.
Title leader and top qualifier Cory Texter (No. 65 G&G Racing/Holeshot Powersports Yamaha MT-07) jumped out to the lead early and threatened to return to his winning ways early. However, Gauthier and teammate James Rispoli (No. 71 Black Hills Harley-Davidson XG750R Rev X) responded en force, running down Texter in tandem and hounding him as a duo.
Gauthier overhauled Rispoli and Texter around the outside in quick succession and went about making his escape at the front as Rispoli and Texter continued to tangle behind him.
Gauthier would open up a three-plus second advantage before backing off late to secure the XG750R's breakthrough triumph with 1.926 seconds in hand.
Gauthier said, "The whole Vance & Hines crew, everybody at Harley and Black Hills Harley-Davidson put me on this awesome motorcycle… This bike was working so good tonight. I couldn't believe it. Right from the first lap in the Main, I knew it was going to be a good one. I got off to a good start, just like I wanted. I passed Cory around the outside in Turn 3 and just set sail. I just did consistent laps and tried to do my own race. I looked back halfway through the race and nobody was there, so I was like, 'sweet!'"
The battle for second continued to grow in scope as the race evolved. Texter and Rispoli were first joined by a charging J.R. Addison (No. 24 Smith/Addison Racing Kawasaki Ninja 650), and finally by Kolby Carlile (No. 136 Estenson Racing Yamaha MT-07) and Cody Johncox (No. 196 Sunnyside Cycle/Luczak Racing Yamaha MT-07), who made it a five-rider scrap for the position on the final lap.
In fact, Texter and Rispoli were ultimately left off the podium altogether, as Addison earned second in the end, and Carlile squeaked through as well to steal away third at the flag. Texter picked up fourth-place points for his title campaign, finishing just 0.087 seconds behind Carlile, with Rispoli another 0.014 seconds behind in fifth.
Catch the feature broadcast of the Sacramento Mile on NBCSN with flag-to-flag coverage of the Main Events, enhanced by exclusive features and cutting-edge aerial drone and onboard footage. The broadcast will debut on Sunday, August 25, at 7:00 p.m. ET/4:00 p.m. PT and will re-air on Wednesday, August 28, at 4:00 p.m. ET/1:00 p.m. PT.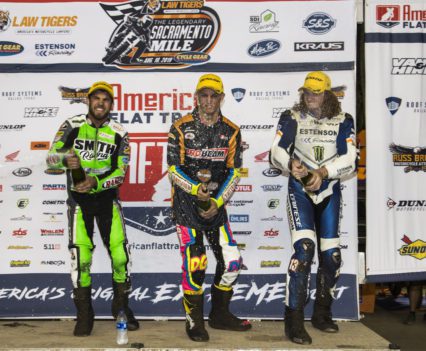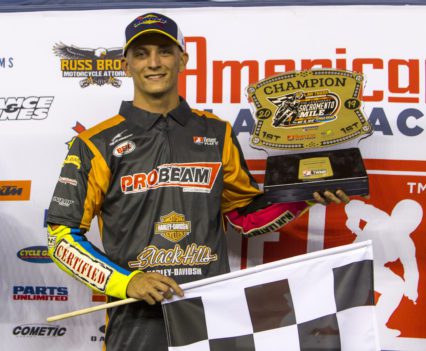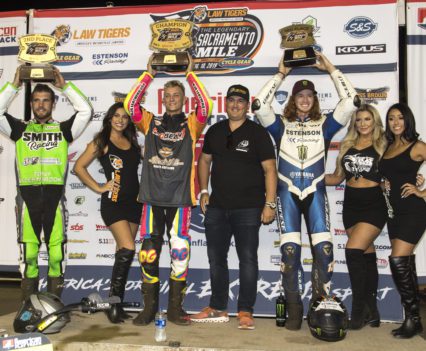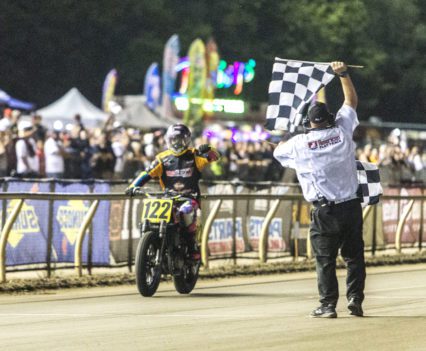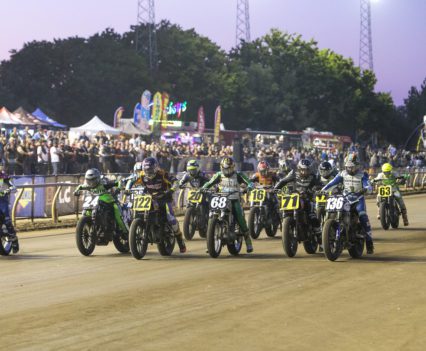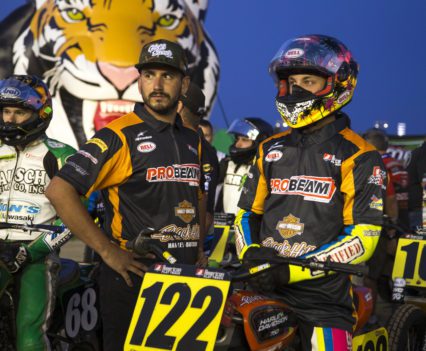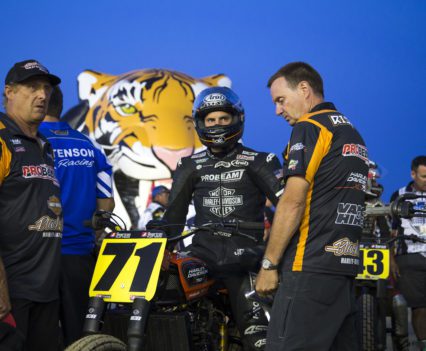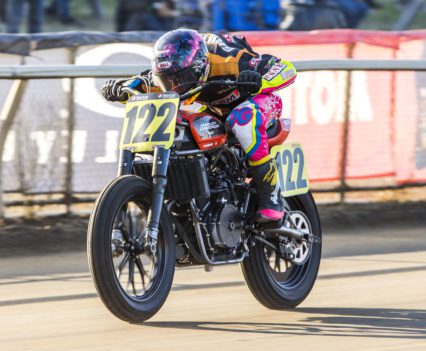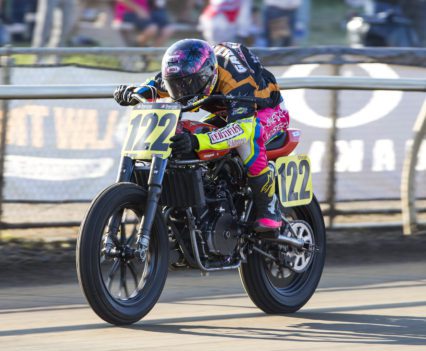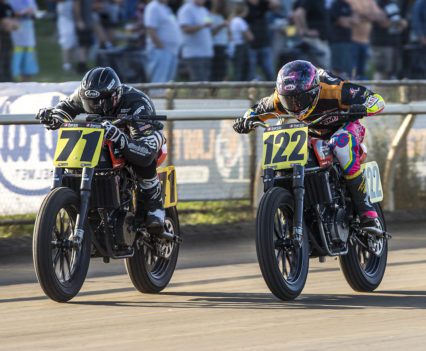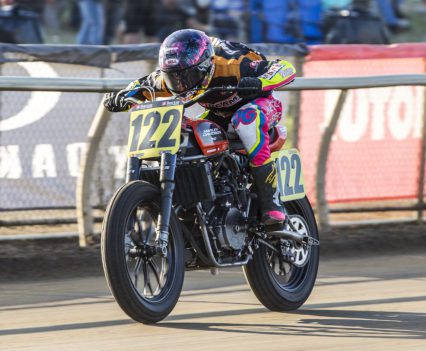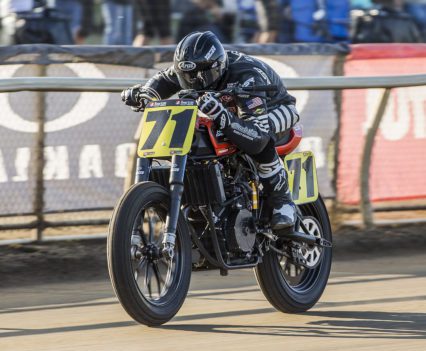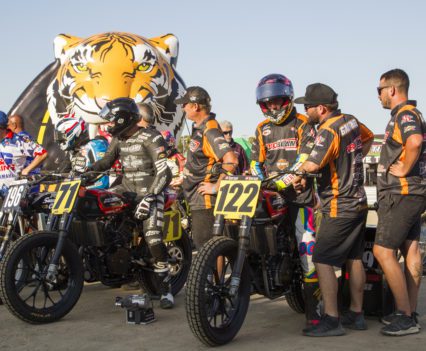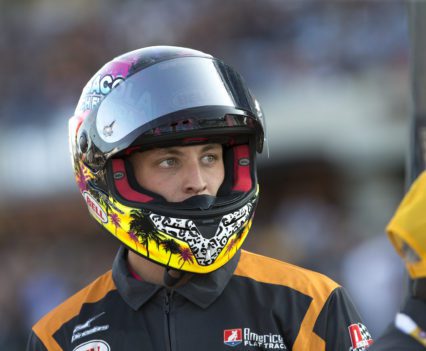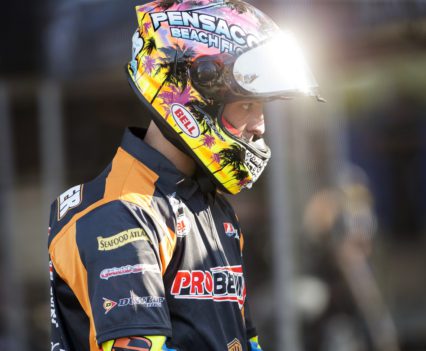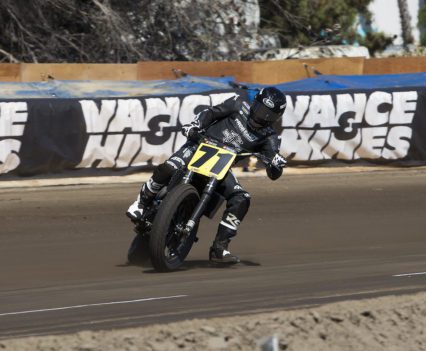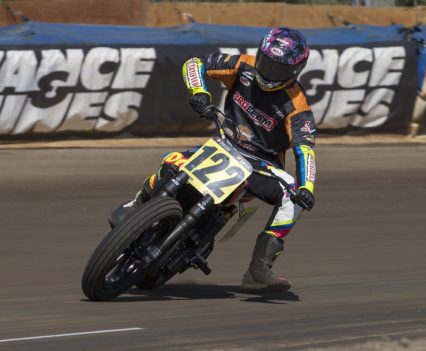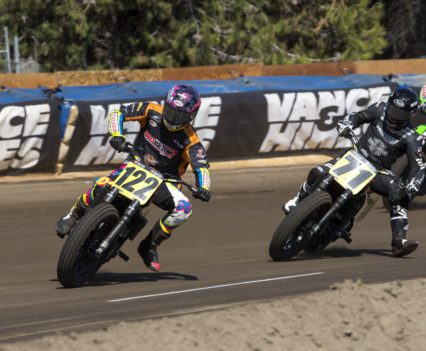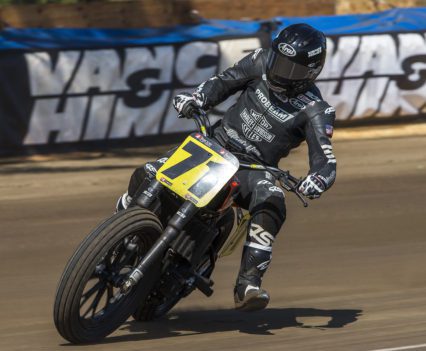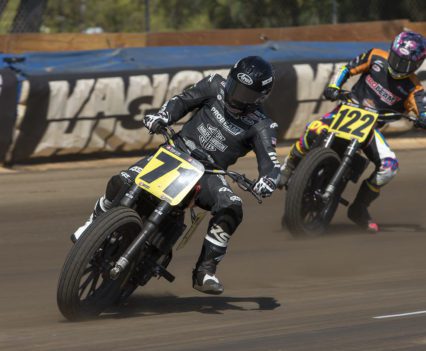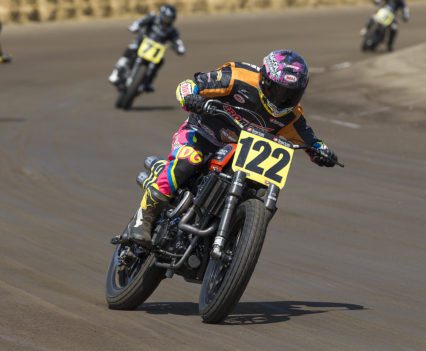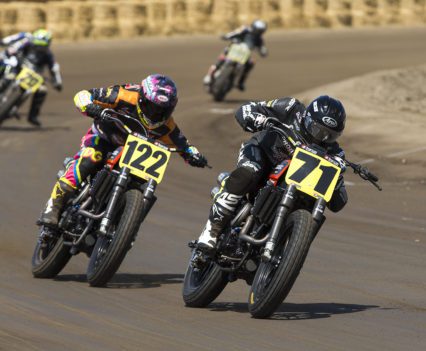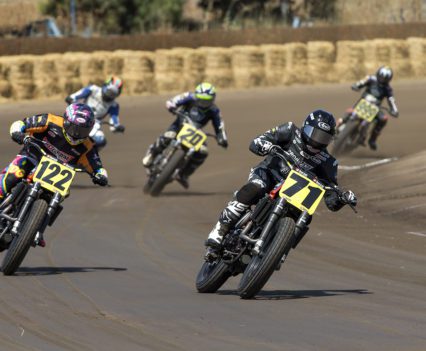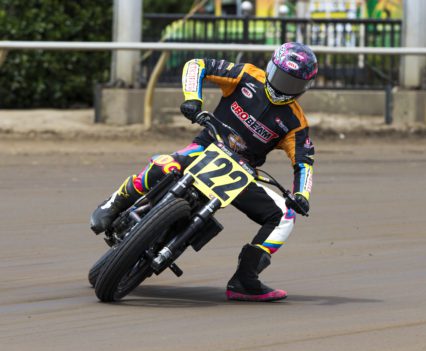 Matt Polito / mattpolito.com
Learn more DALTON GAUTHIER MAKES HISTORY ON THE HARLEY-DAVIDSON XG750R on VANCE & HINES NEWS