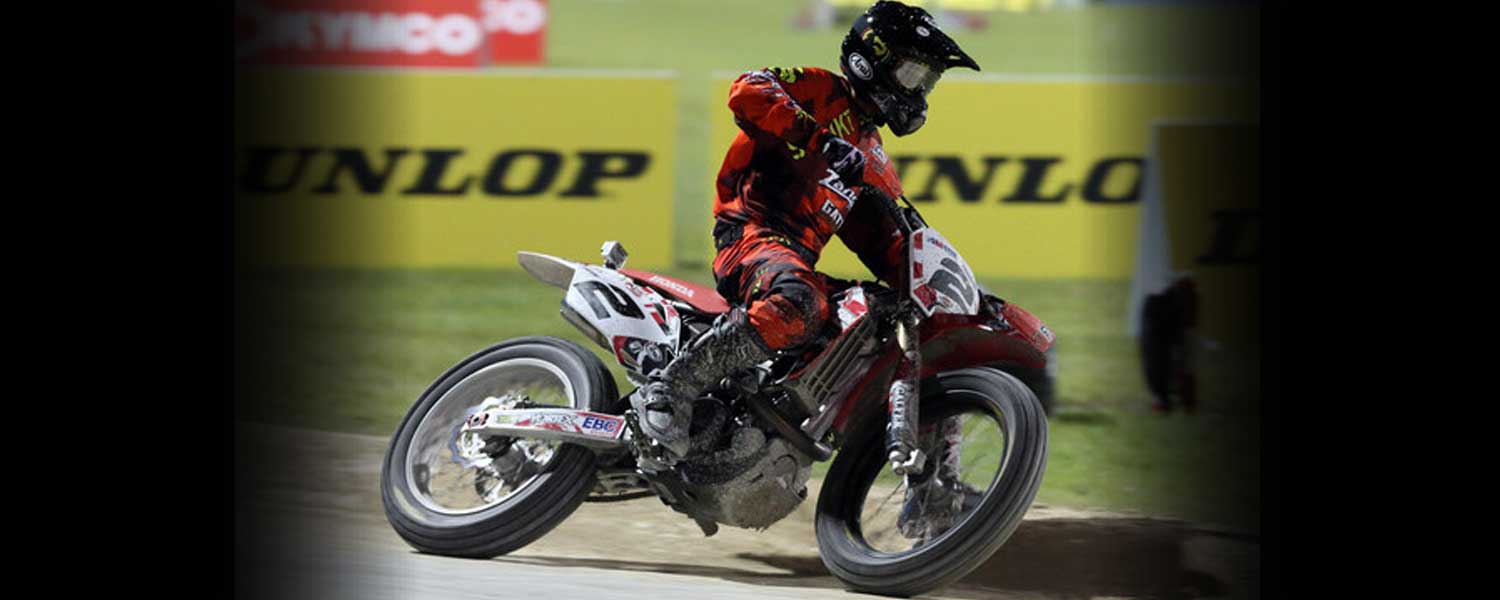 Courtesy of AMA Pro Racing
DAYTONA BEACH, Fla. (May 8, 2015) – AMA Pro Racing and Dunlop announced today a special giveaway opportunity for AMA Pro Flat Track riders. Dunlop, the official tire of AMA Pro Flat Track, will give away a set of tires at each of the five Mile events in 2015, further cementing the company's commitment to the sport of flat track and its athletes. The lucky rider will be selected from those who participate in a designated activity leading up to or during the race weekend.
The first giveaway will take place at the legendary Springfield Mile. Registered riders have until May 17 to use their official social media channels to help deliver a positive message about the Dunlop tires they rely on as they race handlebar-to-handlebar at over 130 mph. A winner will be randomly selected from those who meet the contest requirements and announced at the riders' meeting before the race. The details of future giveaways will be determined throughout the season.
"Dunlop has proven over and over again to be a fantastic partner for AMA Pro Racing and a valuable member of the flat track paddock," said Michael Gentry, Chief Operating Officer of AMA Pro Racing. "Any time we can work with our partners and give back to the amazing athletes in our sport, everybody wins."
Fans can look for the hashtag "#DunlopRacing" in the coming weeks on Facebook, Instagram and Twitter. They are also encouraged to follow Dunlop's social media channels at @RideDunlop on Facebook, Instagram and Twitter for photos, information and more giveaway opportunities.
The Springfield Mile, and every race on the 2015 AMA Pro Flat Track schedule, can be seen live, in high definition and free of charge at FansChoice.tv.
Learn more DUNLOP INVITES AMA PRO FLAT TRACK RIDERS TO GET SOCIAL WITH NEW TIRE GIVEAWAY on VANCE & HINES NEWS