PRO STOCK MOTORCYCLE'S EDDIE KRAWIEC NOT RESTING ON FAST START WITH TOYOTA NHRA SUMMERNATIONALS APPROACHING
As far as the points standings are concerned, the 2015 NHRA Mello Yello Drag Racing Series season is going perfectly fine for Pro Stock Motorcycle standout Eddie Krawiec.
Heading back to his home track for the 46th annual Toyota NHRA Summernationals, June 4-7, at venerable Old Bridge Township Raceway Park, the three-time world champion is the current points leader after advancing to the final round at each of the first three events.
With Screamin' Eagle Vance & Hines Harley-Davidson teammate and reigning world champion Andrew Hines in second, things couldn't be much better. The only thing Krawiec is looking for is his first victory of the season as the NHRA heads to the Northeast for the first time this season.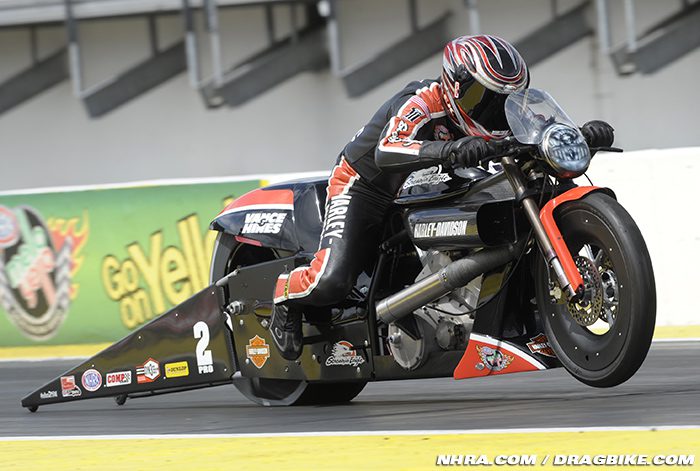 "We're one and two in the points and that's definitely a good thing," Krawiec said. "But now we have to maintain it. The goal is to be consistent and go rounds and for me, personally, we've done that at all three races. But I feel like I've lost a Wally (trophy) twice due to parts failures. This past weekend, I was on my way and pulling away when just another miscellaneous piece broke. But it's an endurance race now."
It is the fourth of 16 events for the Pro Stock Motorcycle class and one of the premier events on the NHRA Mello Yello Drag Racing circuit. That is especially true for the Bayonne, N.J. native, who has many fond memories of racing at the revered facility, including his Pro Stock Motorcycle win there in 2012.
It's Krawiec's lone victory at the facility – he has advanced to three finals rounds at the famed track where he once served as dragstrip manager, including a year ago – but the added pressures of racing at home hasn't seemed to affect the longtime standout. That balance of entertaining friends and family as well as getting focused on racing can be challenging, but Krawiec knows the task at hand every time he returns to Raceway Park, as it's known by locals.
"I look forward to it and it's always great to go back," Krawiec said. "It's good to see friends and family you don't see all the time and I look forward to it. What's really hard is managing your free time versus racing time. I'm going back there to race and my job is to try and win. You want to be focused and you want to win, but you still want to say hello to everyone."
The winning part has been a big part of Krawiec's career as he has claimed the Wally trophy on 27 different occasions, including five times a year ago. It's been a different story in 2015, as Krawiec has lost final rounds to Karen Stoffer, Hines and Hector Arana Sr. last weekend in Atlanta.
More than anything, it might serve as a nod to a talented class that is solidified by plenty of depth thanks to standouts like former Englishtown winners Matt Smith, Angelle Sampey, Shawn Gann and Michael Ray, as well as Hector Arana Jr., LE Tonglet and Scotty Pollacheck.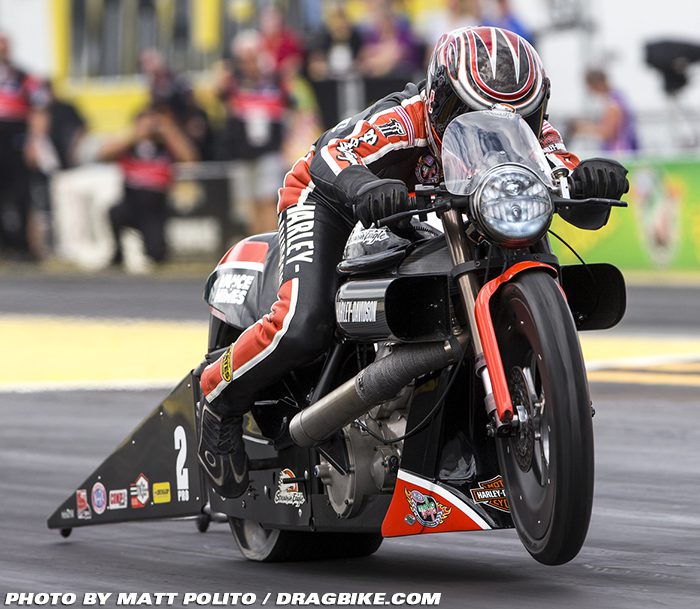 "I think the class as a whole has a lot of great competitors," Krawiec said. "All of the brands are competitive and you can't ask for much more than that. It definitely makes for a fun and exciting year."
What helps Krawiec and Hines is an intensely focused dedication to success from the moment the race weekend starts to the final round in eliminations. Englishtown can play host to incredible times and speeds, but Krawiec said his primary mission is geared toward making steady improvement and going rounds.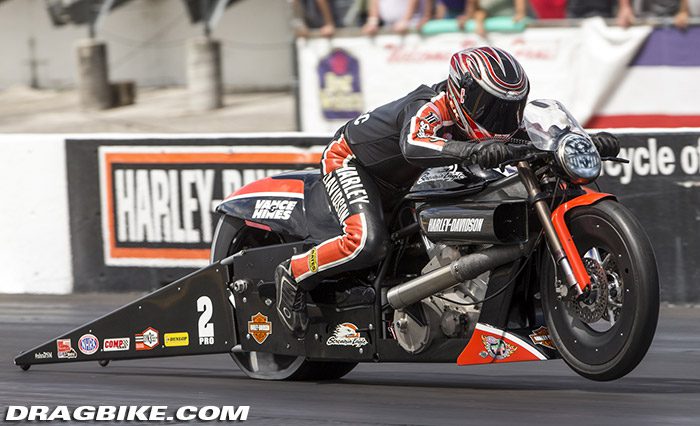 "The only thing you can go in with the mindset of is leaving with the Wally and four win lights," Krawiec said. "We have years of research and data from every event and it allows us to put together a database. Other than that, we're not losing many runs and that's something we take a lot of pride in. Every time you go down the track you learn something and if you make all four runs and can better your E.T. you're doing well. To be able to go down the track every time, that's really good and is part of what has helped make us successful."
Mello Yello Drag Racing Series qualifying begins Friday, June 5, with sessions at 4 and 6:15 p.m. The final two qualifying sessions will take place Saturday, June 6, at 12:45 and 3:15 p.m. Final eliminations are scheduled for 11 a.m. on Sunday, June 7.
Learn more EDDIE KRAWIEC NOT RESTING ON FAST START on VANCE & HINES NEWS