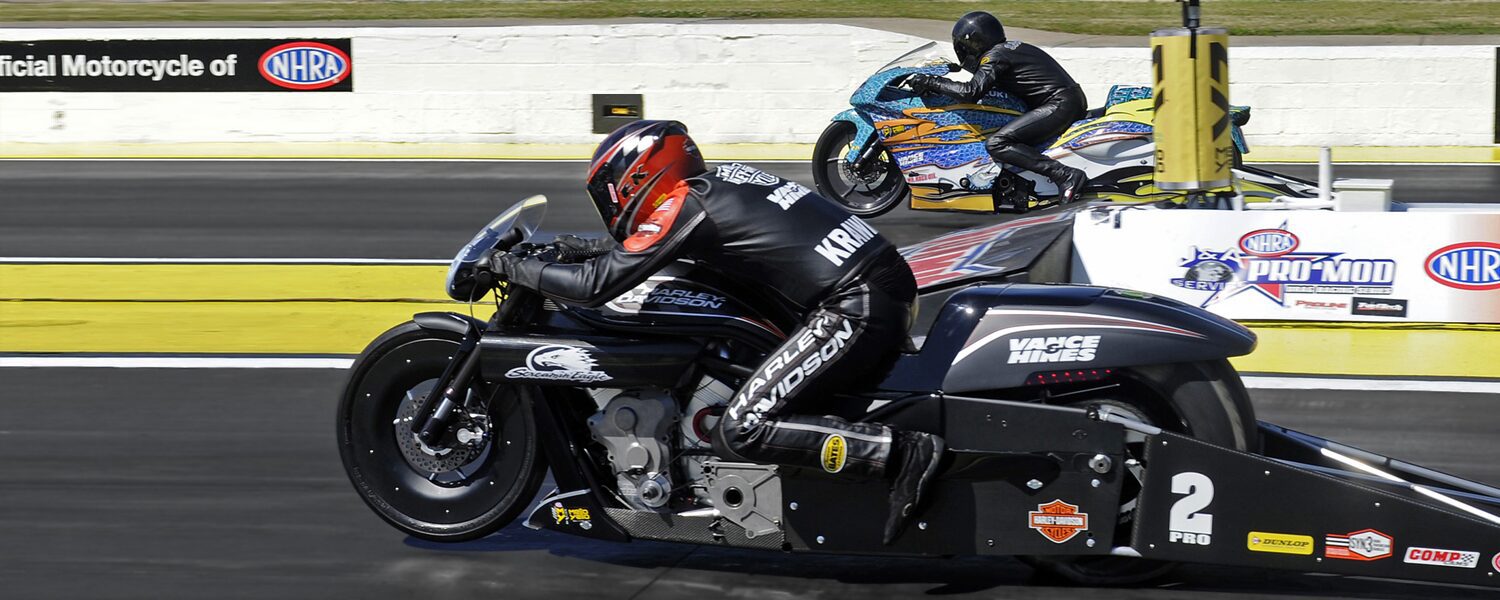 Courtesy of Cycle News
Beginning the 2016 with a win in Gainesville and a runner-up finish at the Charlotte round, Screamin' Eagle Harley-Davidson's Eddie Krawiec was the easy favorite when the NHRA Mello Yello Pro Stock Motorcycle tour headed to Atlanta Dragway for the Summit Racing Southern Nationals. His hot start notwithstanding, Krawiec has always had an affinity for the Atlanta track, the site of his first NHRA win in 2009. He now has four victories in the Peach State after a thrilling final round win over White Alligator Suzuki's Jerry Savoie in the final round. Krawic gave up a small holeshot to Savoie in the final and won by a narrow margin, 6.82 to 6.85.

"Atlanta has treated me very well," Krawiec said. "I just have a very comfortable feeling every time I come here. I can't really explain it but we just seem to have good result whenever we pull into this track. I can't say that I had a lot of confidence when the week began because we got into a bit of a slump but we managed to pull out of it and get the win."
In qualifying, Krawiec had a difficult time negotiating the Atlanta Dragway surface although he managed to make one clean run to qualify No. 2 in the field with a 6.880, behind Star Racing Buell's Angelle Sampey, who earned the top spot for the first time in more than a decade with a 6.865.
Krawiec and his Vance & Hines team continued to hone their set-up on race day and he went on to claim wins against Victory Gunner's Matt Smith, rookie Melissa Surber, and Karen Stoffer running a best of 6.847 in the process.
"The track was a bit tricky for us," Krawiec said. "There are a few bumps that throw the bike around. My crew chief, Matt Hines, went to work on our chassis set-up and managed to get a little better each run. It took us until the final before we made what I'd really call a good run but we managed to do enough. It may not have been the prettiest win but it was great to be in the final of the first three races."
With career win No. 33, Krawiec is now tied with the late John Myers, who won three championships before his untimely death in 1998. The importance of that milestone was not lost on Krawiec.
"It's flattering and it's humbling," Krawiec said. "I never thought I'd even get to race at this level and now to have my name on the same line as John; that means a lot. When you look at the rich history of this class, John Myers and Dave Schultz were two of the best. They paved the way for the rest of us."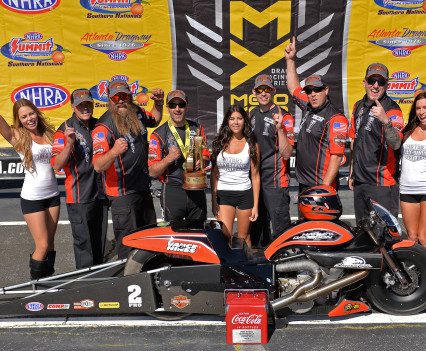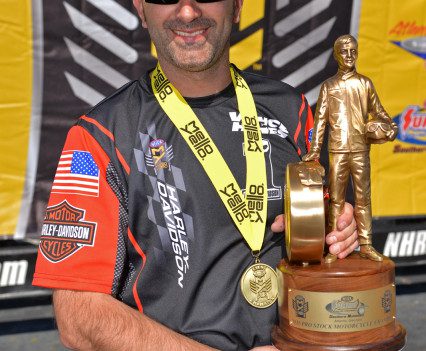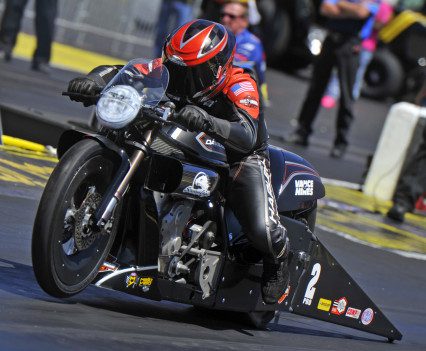 Learn more EDDIE KRAWIEC WINS NHRA ATLANTA on VANCE & HINES NEWS