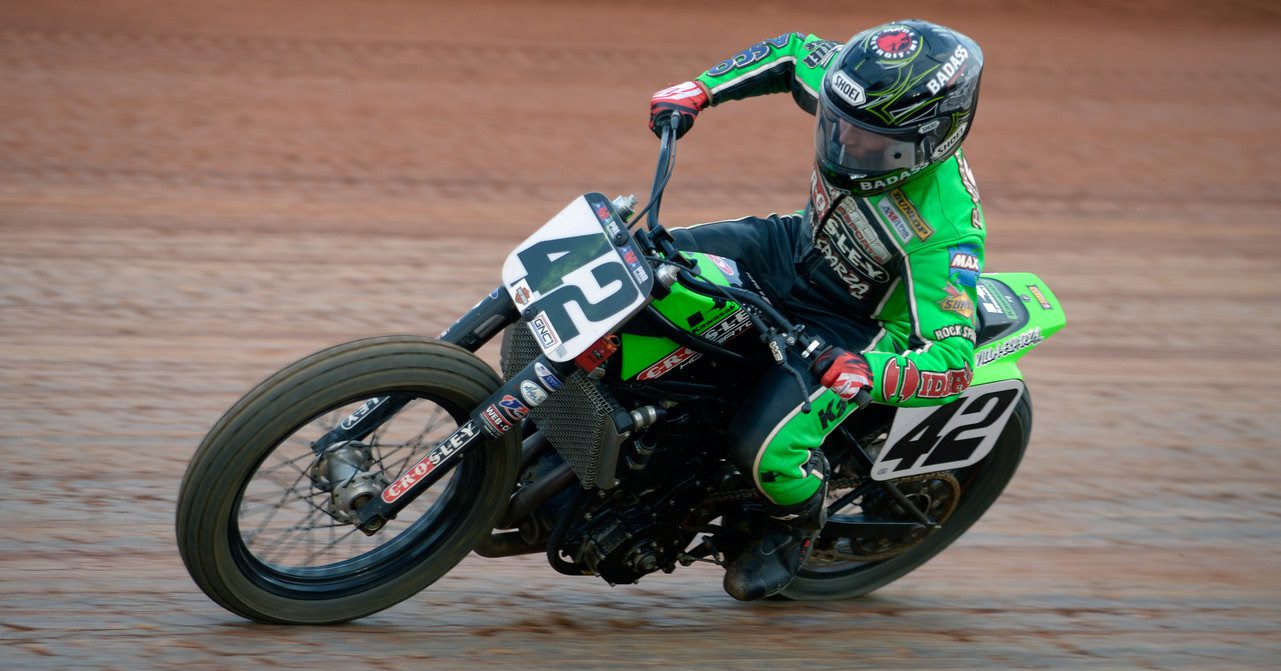 Round 11 of the 2015 AMA Pro Flat Track season, the Springfield Mile, will commence this Sunday, Sept. 6. The race will be the second time AMA Pro Flat Track visits the Midwest venue in 2015, and all of the action on Sunday can be viewed live by visiting https://www.fanschoice.tv/watch-live/ama/flat-track.
Bryan Smith enters the weekend as the clear-cut favorite to earn the victory aboard his powerful No. 42 Crosley Radio Kawasaki. Smith sits only six points behind Harley-Davidson GNC1 presented by Vance & Hines points leader, Jared Mees, in the standings, and both will be gunning for the top spot on Sunday.
In GNC2 competition. Davis Fisher has opened up a large lead in his respective class and will look to continue his surge on Sunday. Fisher's 157 points to Bronson Bauman's 125 is not insurmountable with four rounds to go, but it isn't going to be easy to catch him.
FansChoice.tv Live Streaming Schedule for Sunday, Sept. 6 at the Springfield Mile:
Practice/qualifying: 11:15 a.m. ET (8:15 a.m. PT)
Pre-race show: 1:15 p.m. ET (10:15 a.m. PT)
Opening ceremonies: 2 p.m. ET (11 a.m. PT)
Heat races: 2:30 p.m. ET (11:30 a.m. PT)
GNC2 main: 4:30 p.m. ET (1:30 p.m. PT)
GNC1 main: 5 p.m. ET (2 p.m. PT)
How to Watch:
FansChoice.tv is the official home for live streaming coverage of AMA Pro Flat Track events. The site also provides coverage of IMSA's development and single-make series, and NASCAR's touring and weekly series. Catch all the action at https://www.FansChoice.tv.
Learn more FANSCHOICE.TV TUNE-IN ALERT: AMA PRO FLAT TRACK AT THE SPRINGFIELD MILE on VANCE & HINES NEWS