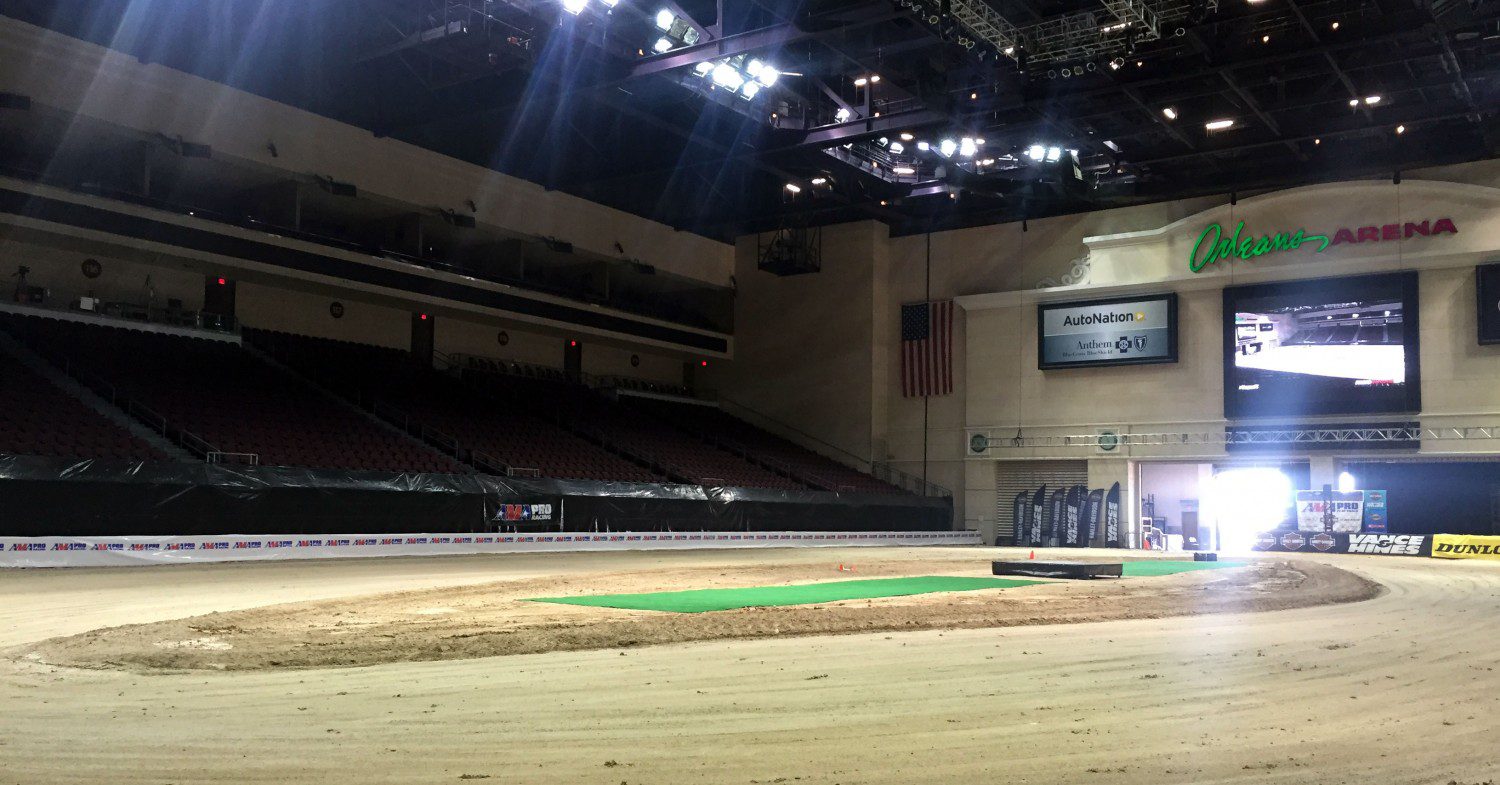 It all comes down to this. The final round of the 2015 AMA Pro Flat Track season, the Flat Track Season Finale, will commence today at the Orleans Arena in Las Vegas. The entire event, which will begin with practice and qualifying at 3 p.m. PT/6 p.m. ET, will be broadcast live by visiting https://www.fanschoice.tv/watch-live/ama/flat-track.
All eyes will be on two riders in the Harley-Davidson GNC1 presented by Vance & Hines class, as Jared Mees and Bryan Smith find themselves within seven points of each other in the championship chase heading into the season's final round.
Smith trails Mees by just seven points, and he'll be looking to put together a strong performance in Las Vegas in an effort to claim his first-career Grand National Championship.
If Mees holds on and wins, it will be his third championship in the last four years.
FansChoice.tv Live Streaming Schedule for Friday, Nov. 20 at the Orleans Arena:
Practice/qualifying: 3 p.m. PT (6 p.m. ET)
Pre-race show: 6 p.m. PT (9 p.m. ET)
Heat races: 8:00 p.m. PT (11:00 p.m. ET)
GNC2 main: 9:45 p.m. PT (12:45 a.m. ET)
GNC1 main: 10:15 p.m. PT (1:15 a.m. ET)
Learn more FANSCHOICE.TV TUNE-IN ALERT: AMA PRO FLAT TRACK SEASON FINALE IN LAS VEGAS on VANCE & HINES NEWS