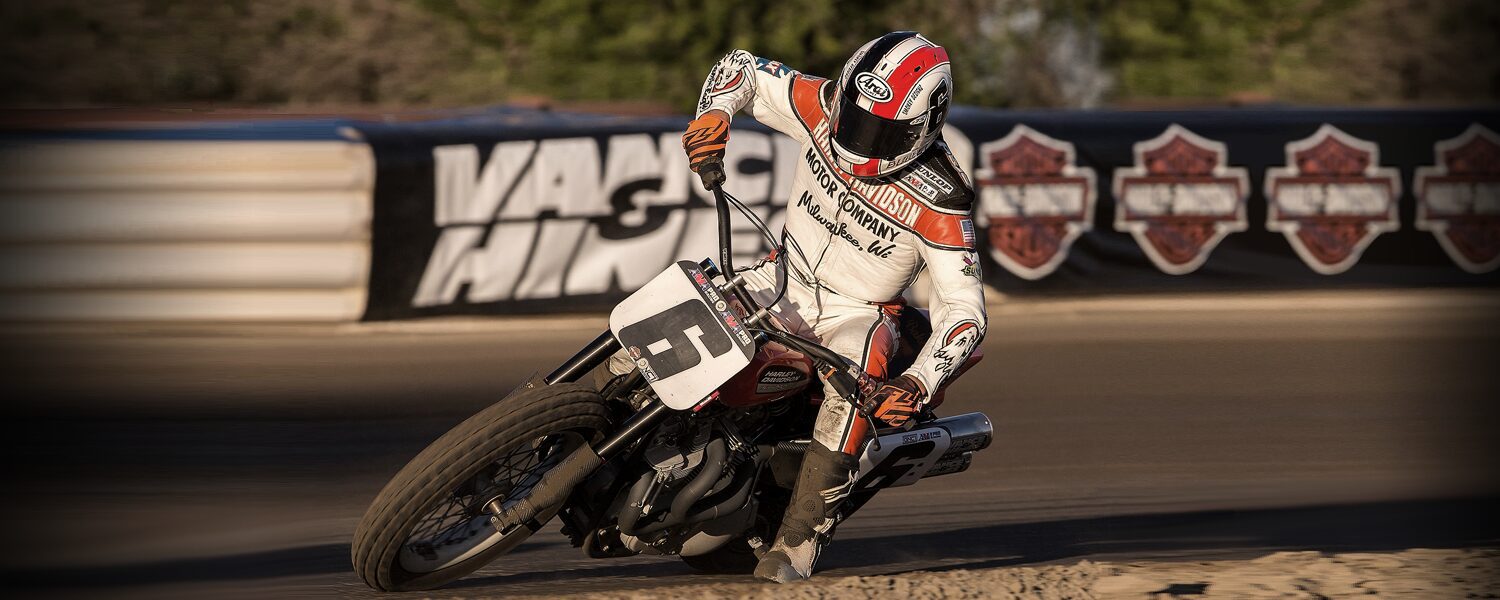 Courtesy of AMA Pro Racing
Round 5 of the AMA Pro Flat Track season, the Hagerstown Half-Mile, is set for Saturday, June 20, and will be the first of six scheduled Half-Mile events in the 2015 season. Fans can tune-in and catch every second of FansChoice.tv coverage from Hagerstown Speedway in Hagerstown, Md., by visiting https://www.fanschoice.tv/watch-live/ama/flat-track.
There isn't an AMA Pro Flat Track rider carrying more momentum right now than Bryan Smith. The No. 42 Crosley Radio Kawasaki rider has won the last two AMA Pro Flat Track events and he also took home the gold medal at the X Games in Austin, Texas, earlier this month when Harley-Davidson Flat Track Racing at X Games made its debut on June 4.
Smith, who made history at Hagerstown a year ago when he became the first rider aboard a Kawasaki to win the event, will look to fend off fellow Harley-Davidson GNC1 presented by Vance & Hines competitors Jared Mees, Kenny Coolbeth Jr., Sammy Halbert and company when the lights go green in western Maryland this Saturday.
In GNC2, No. 44E Nick Armstrong will try to extend his points lead, while No. 67M Davis Fisher will attempt to get back on track with a strong performance after a mishap last round at Sacramento caused him to finish 17th in the night's main event.
FansChoice.tv Live Streaming Schedule for Saturday, June 20 at the Hagerstown Half-Mile:
Practice/qualifying: 4:30 p.m. ET (1:30 p.m. PT)
Exclusive pre-race show: 7:15 p.m. ET (3:45 p.m. PT)
Opening ceremonies: 8 p.m. ET (5 p.m. PT)
Heat races: 8:30 p.m. ET (5:30 p.m. PT)
GNC2 main: 10:30 p.m. ET (7:30 p.m. PT)
GNC1 main: 11 p.m. ET (8 p.m. PT)
How to Watch:
FansChoice.tv is the official home for live streaming coverage of AMA Pro Flat Track events. The site also provides coverage of IMSA's development and single-make series, and NASCAR's touring and weekly series.
Learn more FANSCHOICE.TV TUNE-IN ALERT: HIGH-DEFINITION LIVE STREAMING OF SATURDAY'S HAGERSTOWN HALF-MILE on VANCE & HINES NEWS