Courtesy of American Flat Track
The racing at the inaugural Buffalo Chip TT presented by Indian Motorcycle was a wild one, befitting the massive crowd of Sturgis Rally goers who provided a remarkable atmosphere for Round 13 of the 2017 American Flat Track Championship.
The AFT Twins presented by Vance & Hines Main event was a most unpredictable affair, featuring three red flags, an all-but certain winner who didn't win, and a crasher who did. Ultimately, the checkered flag went to Briar Bauman (No. 14 Zanotti Racing Kawasaki Ninja 650), who secured his second victory of the season in most impressive – albeit unusual – fashion.
Jake Johnson (No. 5 Harley-Davidson Factory Flat Track Team XG750R) came up big to to score the first podium finish of the 2017 season for the works Harley-Davidson outfit. That success came much to the delight of the raucous Harley-Davidson fans who flooded the Buffalo Chip Campgrounds.
"It's been a rough year," Johnson admitted. "I was looking forward to coming here. I knew this race was going to be tough, but I also knew that TTs are my strong point. I've just got to thank the whole team – Harley-Davison and Vance & Hines and everybody behind the effort. They've been working so hard all year, and we've just been getting beat up. To do this for those guys… I don't even know what to say. It's been a long time coming, and hopefully, this means good things are ahead."
There were amazing stories even outside the top three on this night. Sammy Halbert (No. 69 Estenson Logistics Yamaha FZ-07) very nearly missed the Main Event after suffering a mechanical problem while leading on the last lap of Semi 2. He refused to accept that fate, however, and scrambled to push his bike for the final half lap. Halbert narrowly secured the final spot in the Main with Chad Cose (No. 49 Weirbach Racing Kawasaki Ninja 650) bearing down on him as he crossed the stripe.
Despite starting the Main from the last pick on the grid at a circuit that presented no easy overtaking opportunities, Halbert somehow blasted his way up through the field to an eventual fourth-place finish.
The final spot in the top-five went to winner Briar Bauman's younger brother, Bronson Bauman (No. 37 Bill Werner Racing Kawasaki Ninja 650), who equaled his career-best finish.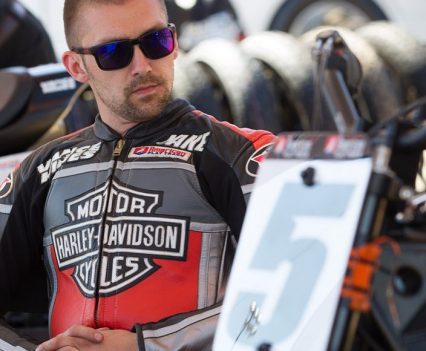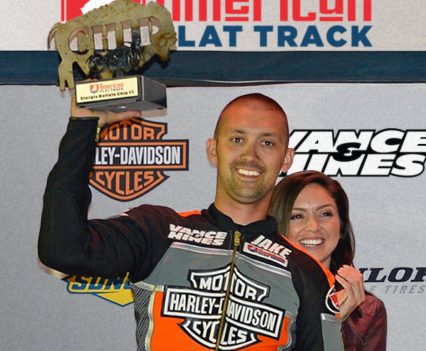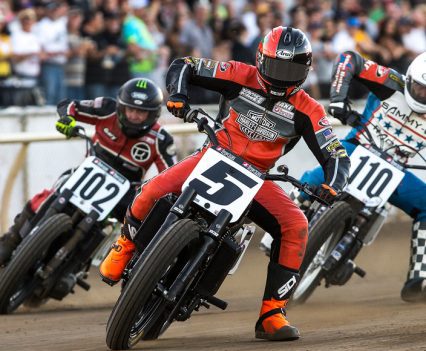 Learn more FIRST PODIUM FINISH OF THE 2017 SEASON on VANCE & HINES NEWS