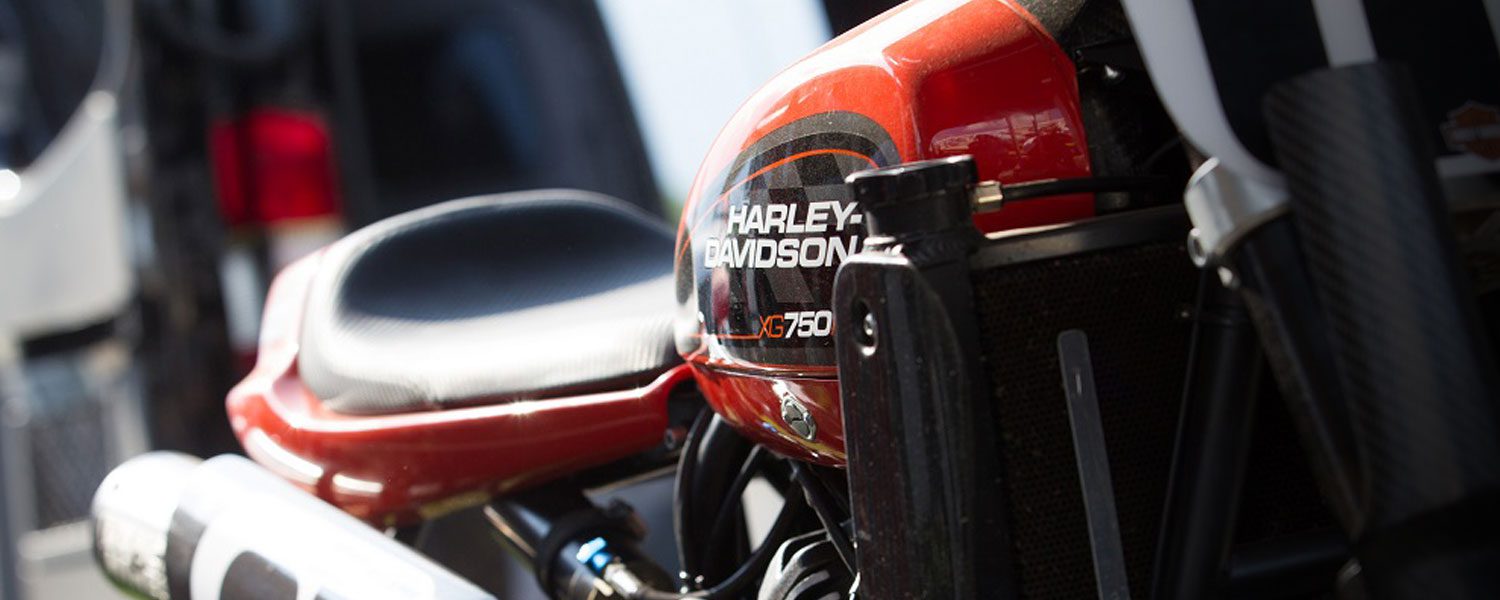 Courtesy of Cycle News
Indian Motorcycle may have thrown its hat into the ring of flat track, but Harley-Davidson has no plans of relinquishing its role as the leader in the sport. We chat with Harley's Marketing boss Scott Beck and Factory Flat Track Team Principle Terry Vance from Vance & Hines about their strategy in this new era of American Flat Track.
If you want to ruffle some feathers at Harley-Davidson, ask about its response to Indian Motorcycle's splashy return to American Flat Track racing. Before the dust settled on the 2016 season finale at the Santa Rosa Mile, Indian swooped in to take three of the sport's top riders and two of its top tuners, leaving the question: What is Harley going to do?
Harley's response came months later at the X Games Aspen: a three-rider team (Kenny Coolbeth, Jake Johnson and Brandon Robinson) to go up against Indian's three (Bryan Smith, Jared Mees and Brad Baker). Harley will arm its three factory racers with its all-new liquid-cooled fuel-injected V-twin XG750R to go up against Indian's liquid-cooled fuel-injected V-Twin Scout FTR750.
Is this a counter move to Indian's first play? Not from Harley-Davidson's perspective.
"I guess I wouldn't characterize it as countering Indian at all," Harley-Davidson's Global Director of Marketing Scott Beck said. "I would characterize it as almost in reverse. Indian's once again imitating and flattering Harley-Davidson by trying to rip a page out of our book that hasn't missed any chapters for the last hundred-plus years."
With all due respect to Indian, its return after 50 years made headlines for a reason. It marks the return of one of the greatest rivalries in motorsports, a rivalry of the homegrown variety befitting a new era of American Flat Track. Although Harley is used to being the top dog, it welcomes that rivalry's return.
"One thing we've learned in not being absent for 50 years, but having been in the business and racing for a hundred years, is that racing is a lot better off for everybody—fans, dealers, racers, the sport—the more competitors you have out on the track," Beck said. "So it's a good thing that they're coming. We're excited to beat them just like we'll be excited to beat the other guys who are coming too."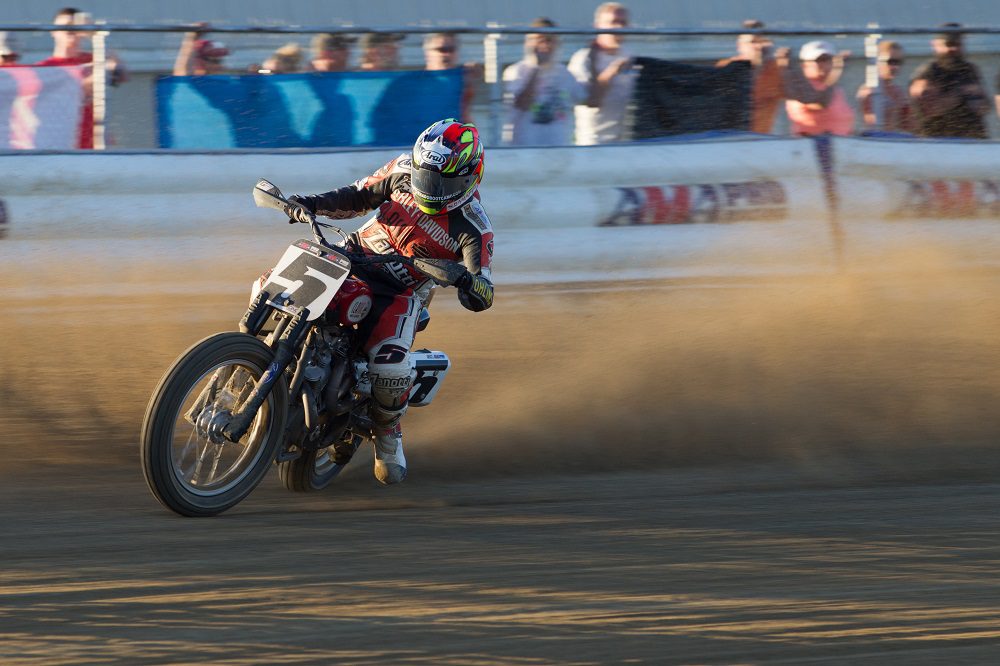 On the other hand, with all due respect to Harley, it never left. So while it's easy for attention to be drawn to all the newness in the sport, it's worth remembering that the brand has been a stalwart of the sport. Especially during the hard times when Harley-Davidson was the last remaining factory effort in flat track, the last real manufacturer support in the sport full stop. In addition to keeping the sport from slipping into a Pro/Am event, Harley also helped raise the sport's profile by bringing it to the X Games, an investment that paid off.
Now that American Flat Track heads into a Golden Era—with more factory support than it's seen in a long time, a much-improved TV package and a whole lot of excitement surrounding the sport—Harley-Davidson is happy with its investment in flat track. But that doesn't mean it plans on resting on its laurels anytime soon. The folks in Milwaukee want to continue to lead the way as flat track's biggest fan and advocate.
"To us flat track is the oldest, most authentic, awesome American form of racing that we've had a lot of success and experience in," Beck said. "So it makes sense to get our dealers enthused about it, get our Hog Clubs enthused about it, get our riders enthused about it and riding and racing. So we're putting a lot more into activating the races in the next year. Predominantly in the U.S., the initial kind of view is to prove that we can not only draw a much more enthusiastic base of Harley folks back into the sport, but that the coolest thing to do on a Saturday night in America is go to the races and burn gas and oil and get a little dirty."
Harley-Davidson's not the only one excited about the direction and prospects of the sport. Longtime partner, Vance & Hines Chairman Terry Vance, was energized to take Harley up on its offer of taking the helm of its effort in American Flat Track. The drag racer-turned successful aftermarket parts entrepreneur with partner Byron Hines, has been involved in various disciplines of motorcycle racing, from drag racing to road racing and now a full-time role in flat track.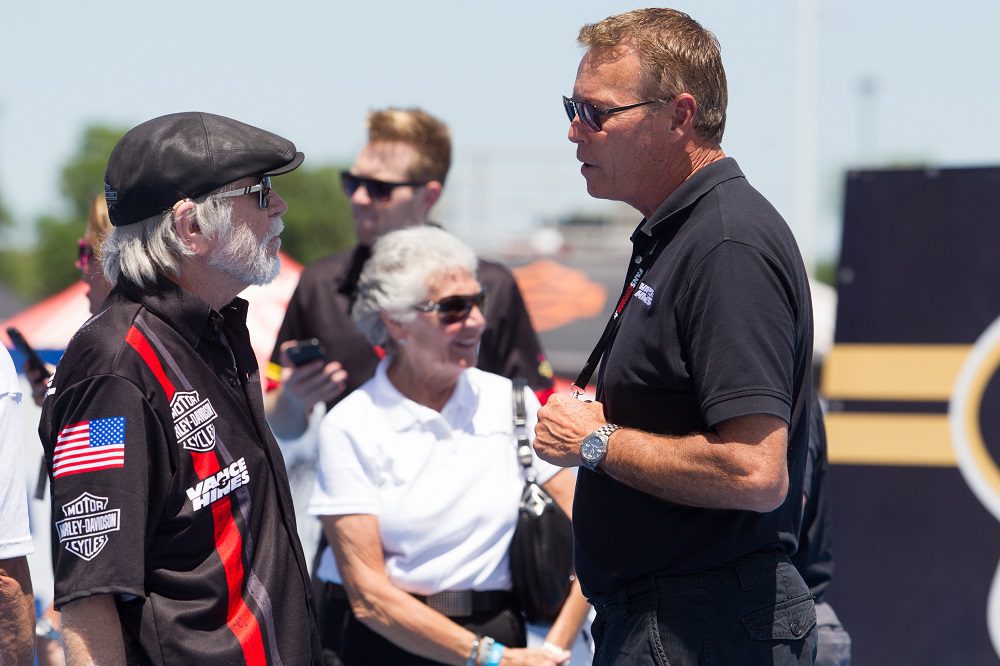 Harley-Davidson and Vance & Hines have had a long-standing relationship, but for the first time Terry Vance (right) will run the team's factory effort.
"I have to tell you we're really excited," Vance said. "Byron [Hines] and I both kind of feel like we did back when we started our company about the passion and the desire of everybody to get to work and get things done and get going and just the competitive juices that everybody has flowing. So it's something that I want to be doing. I'm really fortunate, Byron and I both, to be able to be in this position with Harley-Davidson."
Vance & Hines was already involved with the development of the XG750R, but in 2017 their role will increase to handle the operation of the factory team.
"Basically Scott [Beck] and the guys at Harley Davidson trusted me to assemble the team, organize the team and make sure that the team represents the motor company in the best way that we can; not only to the race fans but also to the dealer and anyone that is involved with flat track racing," Vance said. "So that's what we're going to try to do, much like we've done in a number of the racing things that we've been involved in the past, such as our NHRA drag-race involvement."
The one thing that both Vance and Hines are programmed for is winning. They may be new to flat track, but with multiple championships in drag and road racing, their reputation precedes them. They intend on carrying that success to flat track.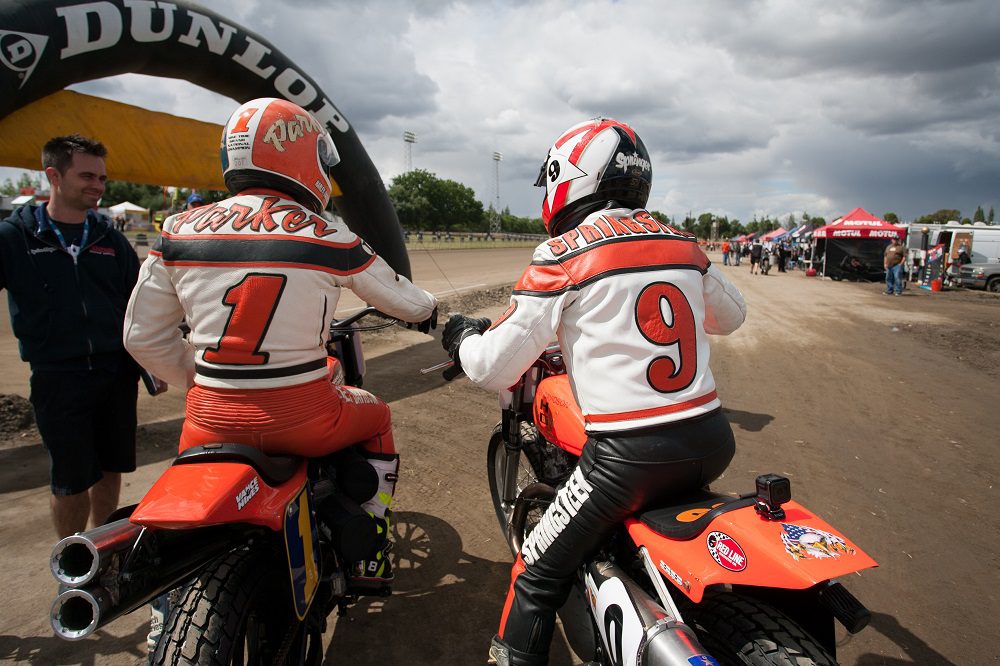 "We want to win," Vance said. "We want to be competitive. We want to be continually pushing the envelope as far as technology and testing and professionalism. So I think Harley-Davidson has put us in this position for a reason. I think we've demonstrated that we can handle that. We're definitely very green at the flat track business and we know that and we have always a lot to learn, but we're going to continue to try to do the very best we can and make sure that we are the most competitive race team that's at AFT events in years to come. That's our goal and we're going to do everything we can to achieve it."
Similarly, Harley-Davidson is happy to have Vance & Hines to help advance their effort.
"Well, I couldn't be more excited to be honest with you because I've seen the success that they have brought operationally, interfacing with our product development community in advancing performance on the track through the drag race side of the house," Beck said. "We feel really good about the partnership, the connection between what they bring operationally and how we work together. It's all very natural."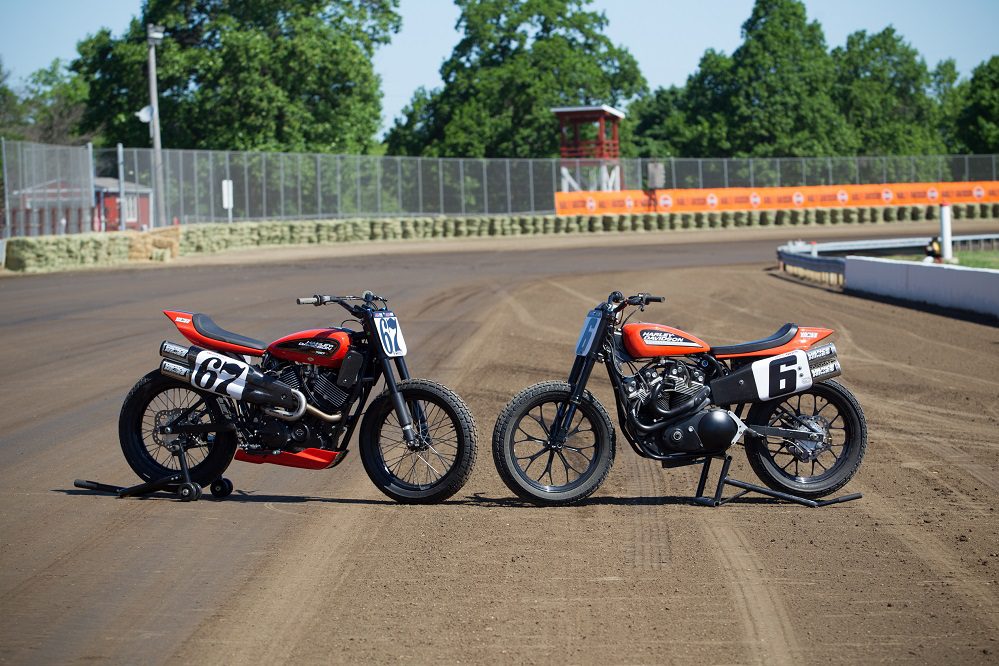 While Harley has stepped in the direction of a proven partnership, it is stepping away from its proven weapon, the old XR750. Yes, it's long of tooth, but the old air-cooled icon has 44 years of service, has been a part of 37 Grand National titles and so many wins that many have lost count, including Harley. It's arguably one of the winningest machines in the history of the sport, if not the winningest machine.
So they could've gone a safe route, another year of a mixed XR750-XG750R effort—another year to stay in the comfort zone of a long of tooth but still very capable motorcycle. In racing, playing it safe usually means you get left behind. Harley-Davidson is looking forward and confident with its move.
"We're confident in the product," Beck said. "The XR has basically defined modern dirt track. As we look for the next generation and as we look to support an OE production model street platform, it just makes more sense to go all in. It made a lot more sense to go all in on XG's at this point based on the learning and based on where we are with development and where we think we're going to be competition-wise."
While Harley's moving forward with the XG and making the engines available at the dealer level for privateers to purchase, it doesn't mean that the old XR's will be absent on the American Flat Track circuit. There will be plenty privateers that break the old XR out. Still, the decision was made that the factory squad would go all-in on the future.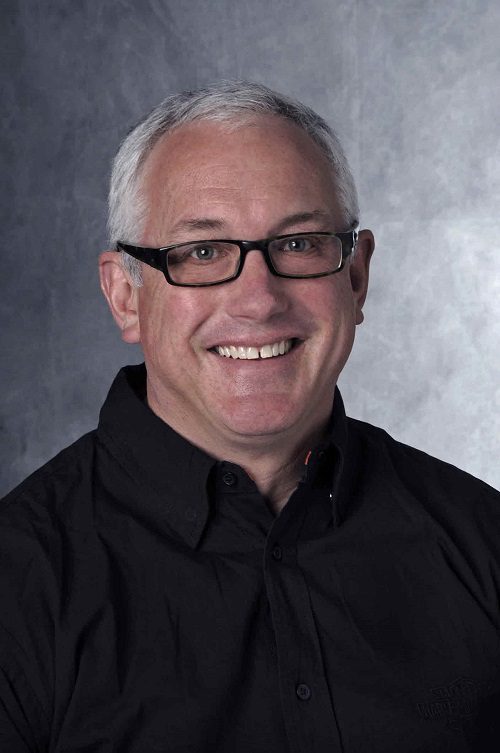 "Harley-Davidson continues to support the [XR] 750 as far as parts and pieces that we can provide to the guys that are riding XR750s, so the XR750s not going away," Vance said. "There are a number of them out there and they'll probably continue to win races and be competitive for a long time to come. But the XG, long range it was the right move for us to make. So we had to either decide, like Scott said, either going a foot in both camps or giving 100-percent development to one platform. The XG was really the platform of choice for everybody that got to make a decision."
It's a platform that follows that whole race on Sunday (in this case, mostly Saturday) and sell on Monday adage.
"The program that we're doing is not just about flat track racing for Vance & Hines with Harley-Davidson at the flat track events," Vance said. "It's about supporting the dealers and other national riders that want to use the platform. So we have a much bigger goal than just showing up at Daytona and winning races. We really and truly want to energize the dealers that are involved with Harley-Davidson to be involved with flat track racing, and also do what we've done in kind during Harley-Davidson's heyday where a number of the Harley-Davidson dealers had teams that are out there racing against everybody trying to win, just like the factory is."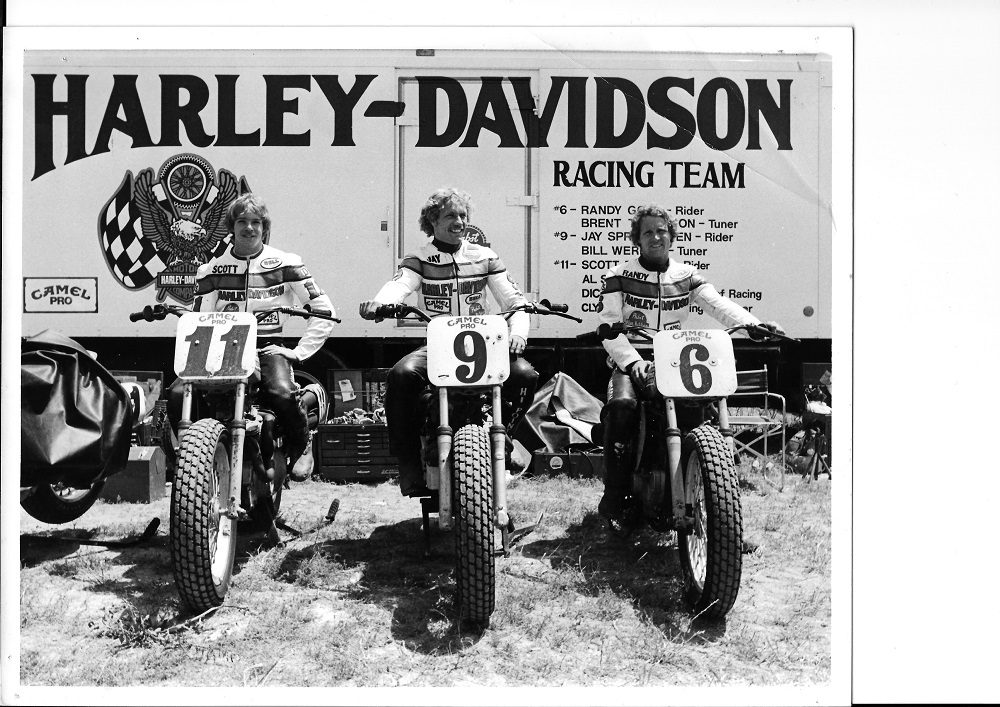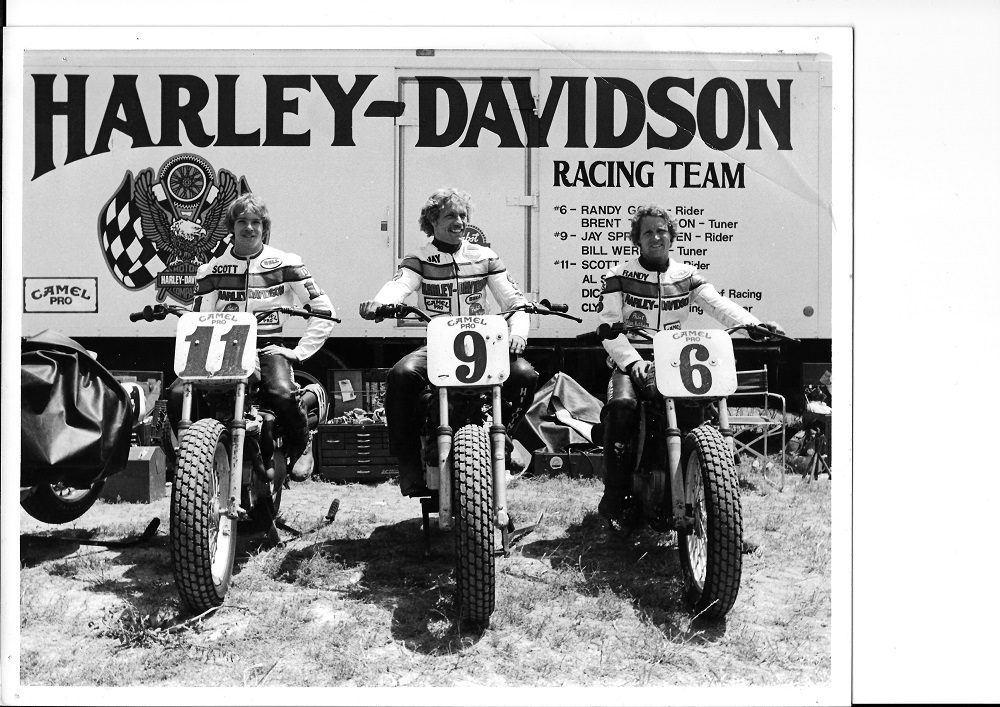 For Harley-Davidson its passion is racing. Its passion is motorcycling in general and the widely recognized brand wants to grow that enthusiasm.
"This is about the culture of the sport," Beck said. "We need to inspire and motivate and generate the next generation of riders, racers, dealers that get passionate about the sport." CN
Learn more HARLEY-DAVIDSON AFT TEAM on VANCE & HINES NEWS