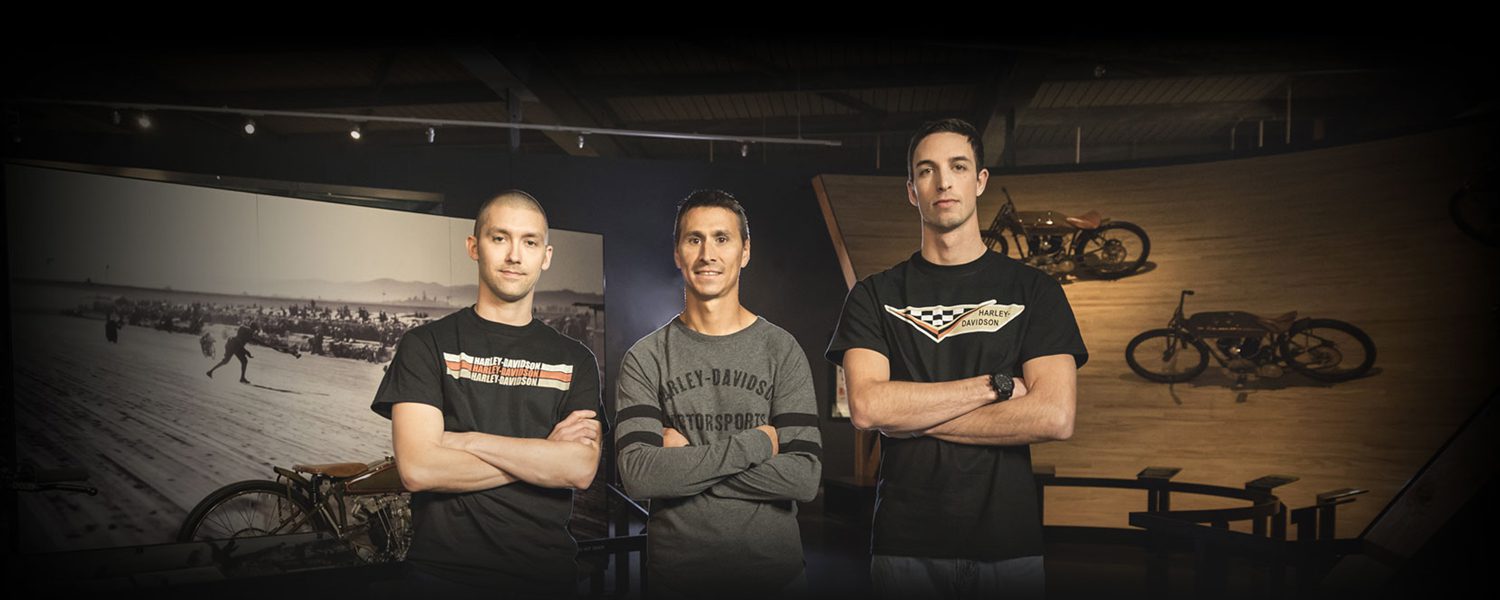 Team of Coolbeth, Johnson and Robinson Revealed Live During ESPN X Games
Courtesy of Harley-Davidson Racing
It's a flat-track triple threat. The Harley-Davidson® Factory Flat Track Racing Team will unleash a three-rider squad in 2017. Former AMA Grand National champions Kenny Coolbeth Jr. and Jake Johnson and young flat-track star Brandon Robinson will race in the legendary Factory Team leathers.
The team was announced today during a live interview with Coolbeth, Johnson and Robinson during ABC network coverage of ESPN's X Games Aspen.