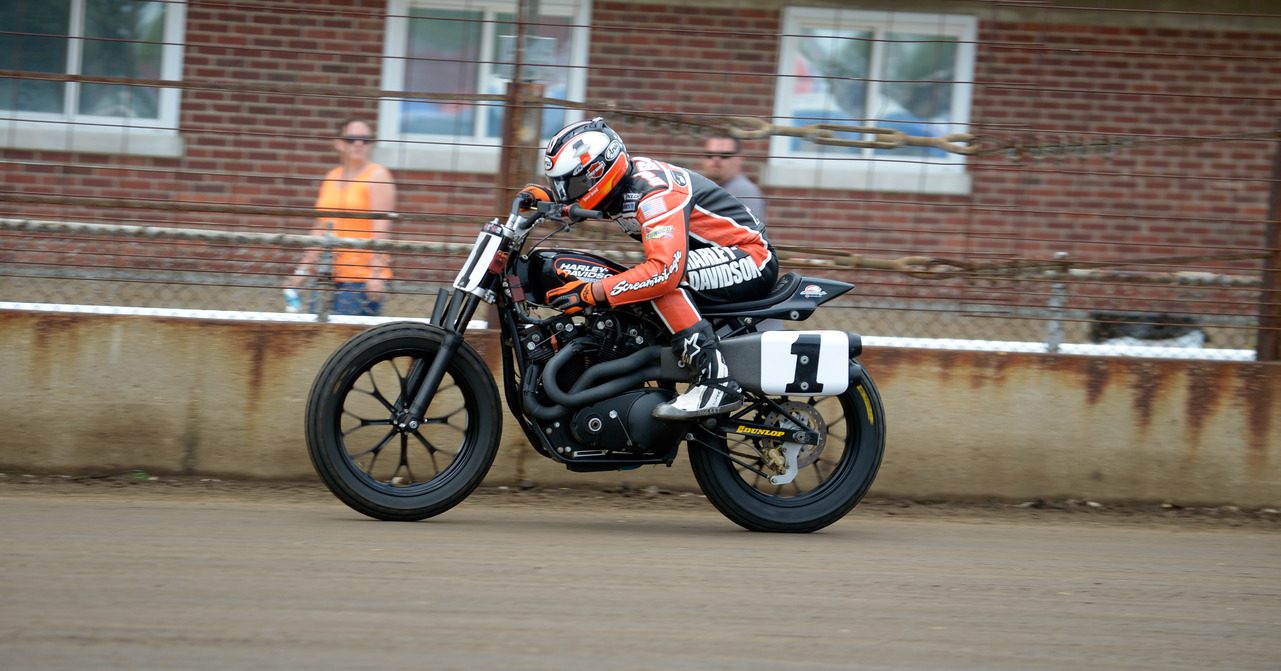 Courtesy of AMA Pro Racing
DAYTONA BEACH, Fla. (April 15, 2015) – AMA Pro Racing is pleased to announce that Harley-Davidson will pay out a total of $126,000 to the riders competing in AMA Pro Flat Track's premier Harley-Davidson GNC1 presented by Vance & Hines class in 2015.
"We appreciate Harley-Davidson's significant support of the sport and for giving back to our AMA Pro Flat Track riders," said Michael Gentry, Chief Operating Officer of AMA Pro Racing. "A primary focus for our company is building the incredible sport of dirt track racing in North America and around the world, and it's clear that our partners at Harley-Davidson have the same passion for the sport that we do."
"We are excited to be upping the ante this year for GNC1," said Harley-Davidson Racing Manager Kris Schoonover. "Regardless of bike brand, the top five finishers will get a payout in 2015 at each race. And at the end of the season, we are honoring the top Harley-Davidson rider with a superb $25,000 bonus."
"I think it's great that Harley-Davidson has again stepped up to support AMA Pro Flat track," said Henry Wiles, pilot of the No. 17 Zanotti Racing Harley-Davidson XR750. "Harley-Davidson has been a major part of flat track for a lot of years and I'm happy that we can continue to ride their motorcycles."
The $126,000 in award money put up by Harley-Davidson has been divided into a per-race payout totaling $101,000 and a special $25,000 year-end contingency award. The top five finishers in every Harley-Davidson GNC1 presented by Vance & Hines main event will be eligible for the per-race payout, regardless of the brand of motorcycle entered. At the end of the 2015 season, the GNC1 rider that has earned the most points while competing on Harley-Davidson equipment will receive a $25,000 bonus.
Harley-Davidson's per-race payout structure for GNC1 Twins events:
1st – $2,500
2nd – $1,500
3rd – $1,250
4th – $750
5th – $500
Fastest lap of the GNC1 Main – $250
Harley-Davidson's per-race payout structure for GNC1 Singles events:
1st – $2,000
2nd – $1,500
3rd – $750
4th – $500
5th – $250
Fastest lap of the GNC1 Main – $250
Learn more HARLEY-DAVIDSON TO PAY OUT $126,000 TO HARLEY-DAVIDSON GNC1 PRESENTED BY VANCE & HINES RIDERS IN 2015 on VANCE & HINES NEWS