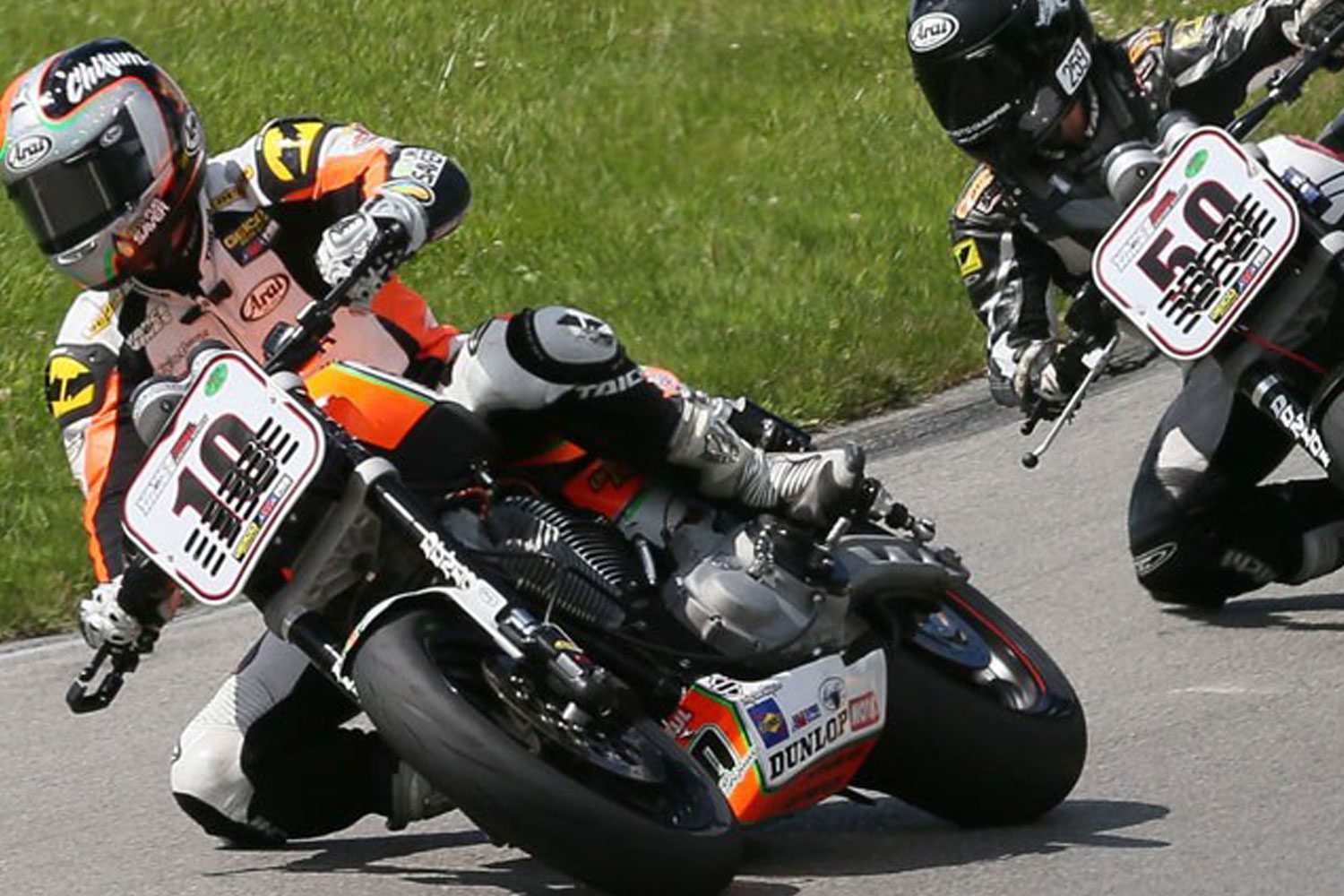 Courtesy of AMA Pro Racing
LEXINGTON, Ohio (July 23, 2014) – With the Mid-Ohio round shortened to a Sunday-only event due to a rain-out on Saturday, Hayden Schultz had only the cool morning warm-up to get reacquainted with the track he'd only ridden once before. In the race, he found himself racing withGage McAllister and Nick Hansen for seventh place on the fast, undulating track. A mechanical glitch foiled Hayden's attempt at a last-lap pass, and he had to settle for ninth place in the end.
AMA Pro officials used the current point standings for grid positions, and Hayden got a good start from the third row. He ran in tenth place at the end of the first lap, but started to move forward with McAllister and Hanson, each taking their turn at the front of their three-rider pack. Hayden passed Nick and was setting Gage up for a pass when the bike went into a false neutral in one of the final corners and caused Hayden to nearly crash. Nick passed him and Hayden had to settle for ninth place at the finish. "I was comfortable racing with the guys," Hayden said after the race. "Then on the last lap I had a shot at seventh place by passing Gage, and the bike just went into neutral and I nearly high-sided when I put it back into gear. Nick got back past me and there was no time left."
Hayden slips to ninth place in the season point standings.
Hayden's next event of the 2014 AMA Pro Vance & Hines Harley-Davidson XR1200 series is the double header during the Red Bull MotoGP weekend at Indianapolis Motor Speedway in Indianapolis, Indiana on August 8-10, 2014.
Hayden is proud to receive support from Indian Motorcycles of Lafayette (IN), Lenny Albin/Nitron USA, Chili Pepper Racing, Arai, AXO, Racer Gloves, TCX Boots, Silkolene, Leatt, Leo Vince, Speedmob, Moto Skiveez, Spy Optic, Lenny Albin/Nitron USA and Anthony & Joanne Cardarelli.
To learn more about Hayden Schultz, visit him on Facebook atwww.facebook.com/hayden.schultz.
Learn more HAYDEN SCHULTZ BATTLES TO NINTH AT MID-OHIO on VANCE & HINES NEWS