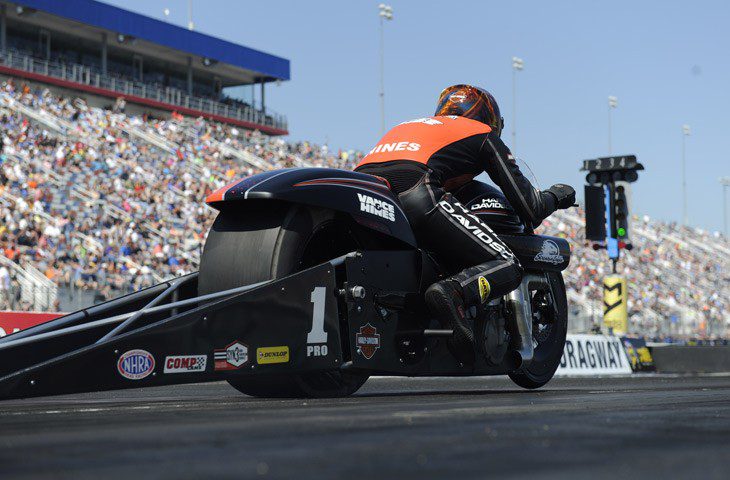 Courtesy of Cycle News
For the third-straight year, Screamin' Eagle Harley-Davidson's Andrew Hines won the NHRA Four Wide Nationals title, beating a talented final round group that included teammate Eddie Krawiec, Victory Gunner's Matt Smith, and Pippin Trucking Buell's Chip Ellis. Hines got off the starting line first in the four-lane competition and won with a 6.844, edging Krawiec's 6.849 by a final margin of just five-thousandths of a second at the zMax Dragstrip in Charlotte, North Carolina.
"This race can be very confusing because you have twice as many bikes and four lanes going at once but I am very comfortable here," Hines said of the NHRA Four Wide Nationals. "From the time we rolled up for Q1 on Friday I felt good. I'm familiar with the whole staging procedure and I don't feel pressured. I wish we could run every race here. It's great to come here and get another win, especially so early in the season.
"To be honest, I thought Eddie was probably going to win,"Hines said. "He was so fast in qualifying and he was fast again earlier in the day. We've been struggling to keep up with him but at the same time, we've also done a lot of experimenting with my bike. We've tried a lot of new things and some of them are just starting to pay off."
Krawiec, the winner of the season-opening NHRA event in Gainesville set the pace in qualifying with a 6.818 in qualifying and won his first two heats before finishing second in the final. Ironically, Hines didn't win either of his first two heats. He finished second to White Alligator Suzuki's Jerry Savoie in the first match and then trailed Krawiec in the second heat after Krawiec set the low elapsed time of the race with a 6.810.
With his 43rd career win, Hines needs just two more victories to tie the late Dave Schultz as NHRA's most successful Pro Stock Motorcycle racer. Schultz claimed 45 wins before his career was cut short by cancer in 2001.
"I have a lot of memories from watching Dave race when I was a kid," Hines said. "There is a lot of history that goes into chasing that 45th win. Dave was still in his prime when we lost him and he definitely would have won a lot more races. I think it's an honor just to be as close to him as I am now."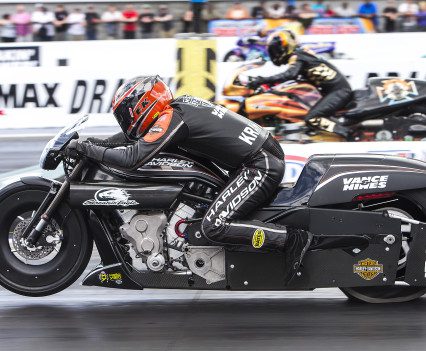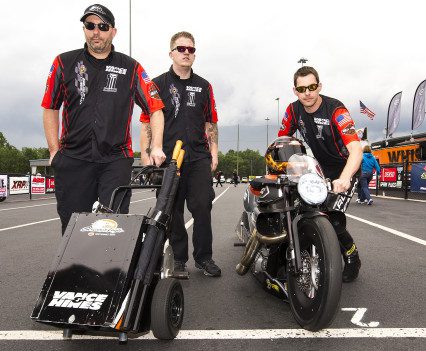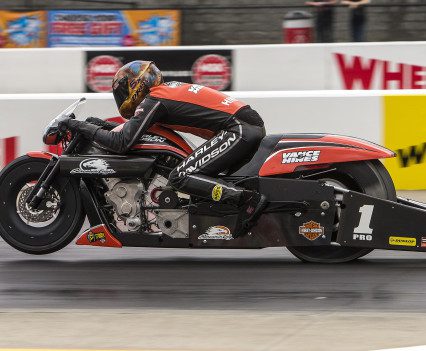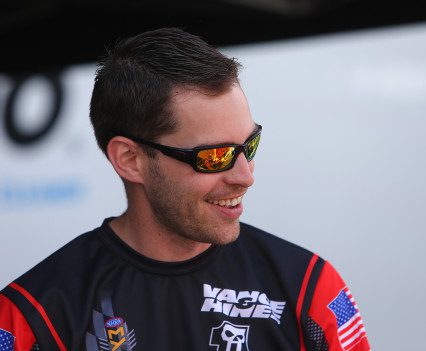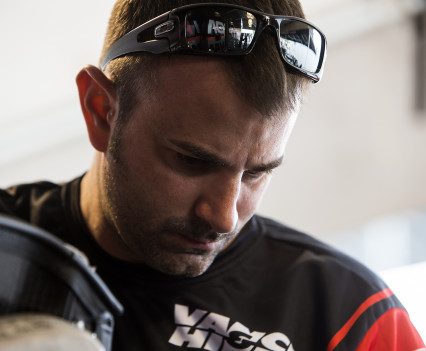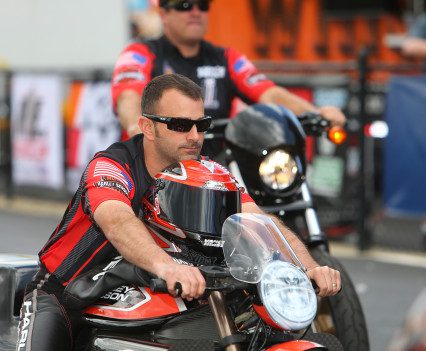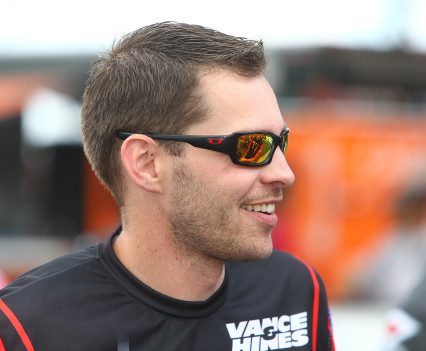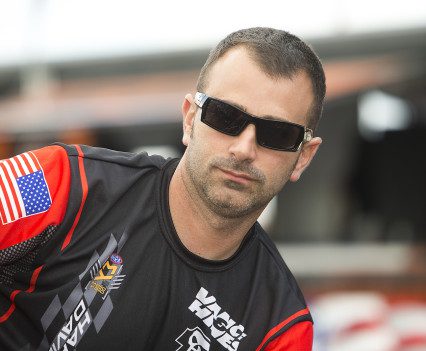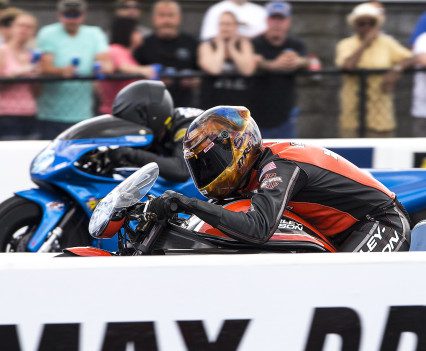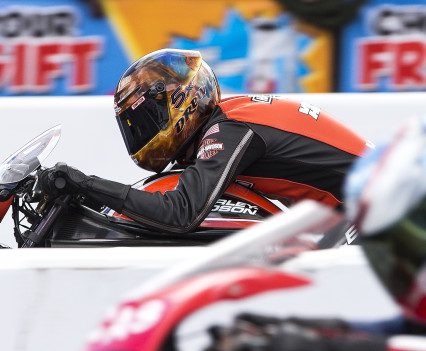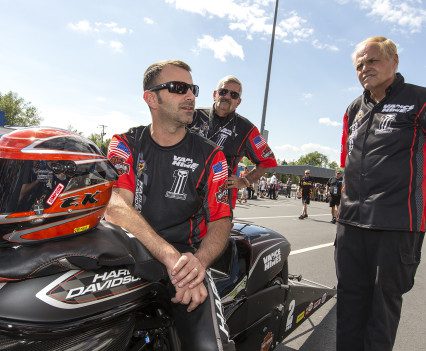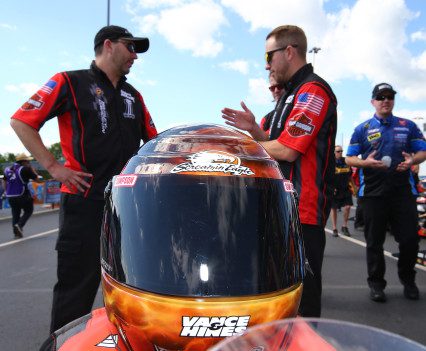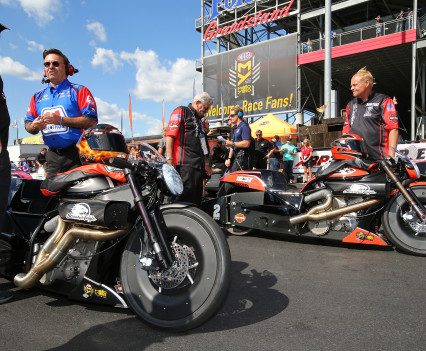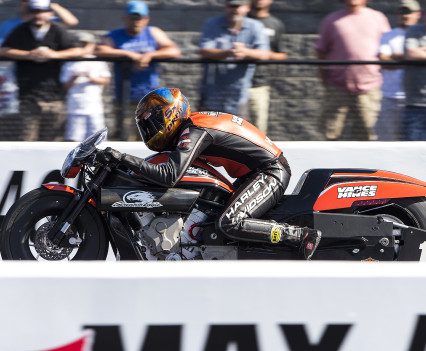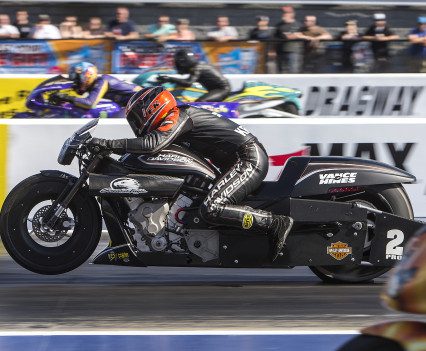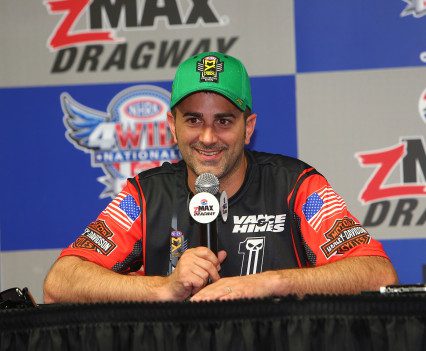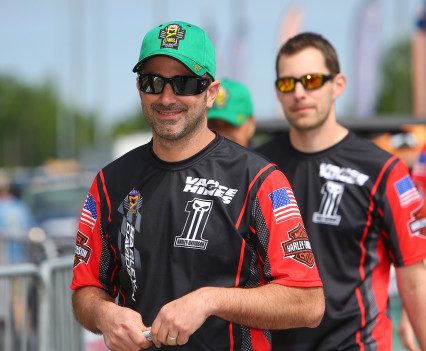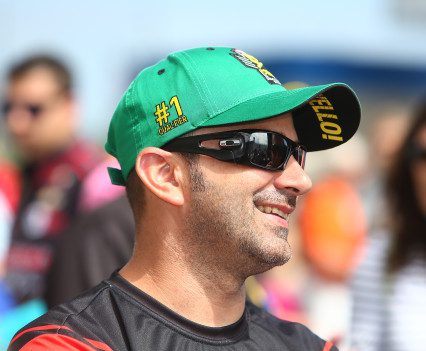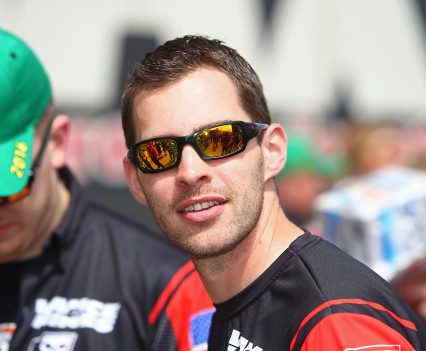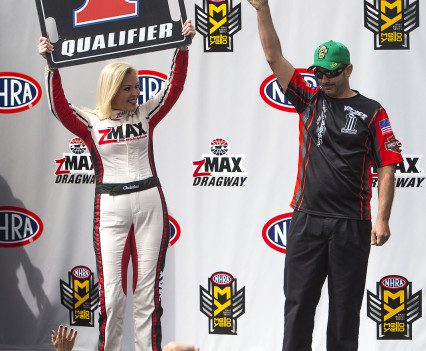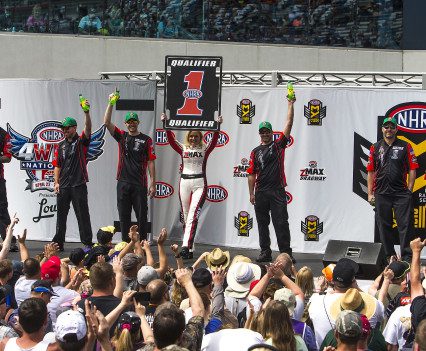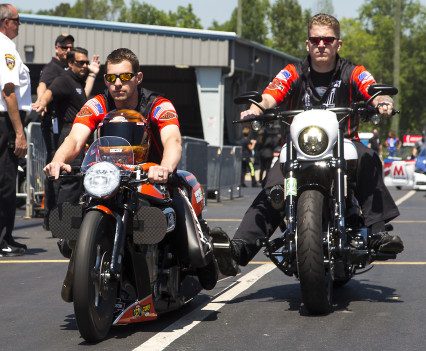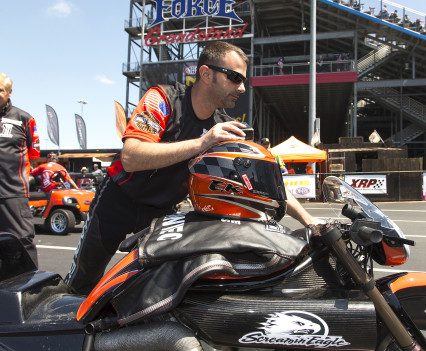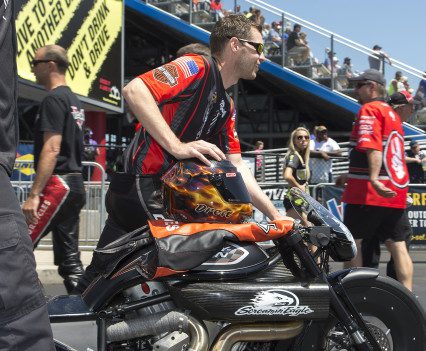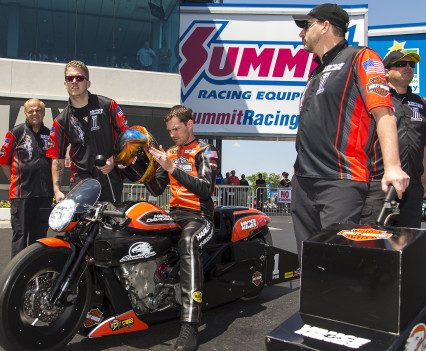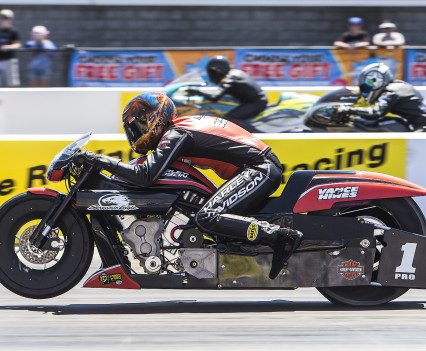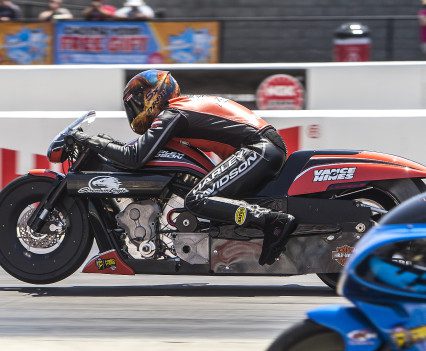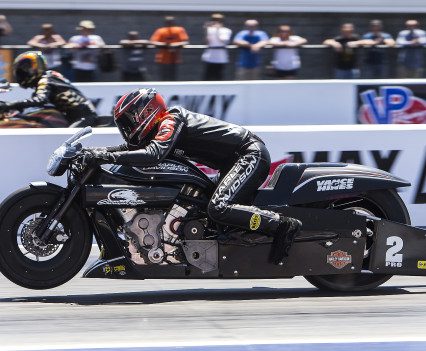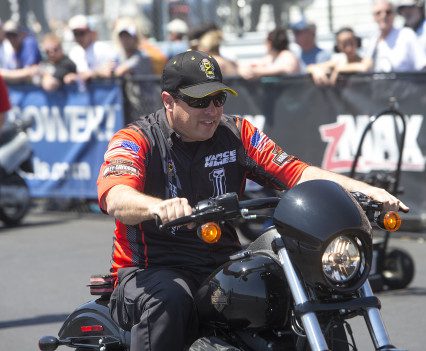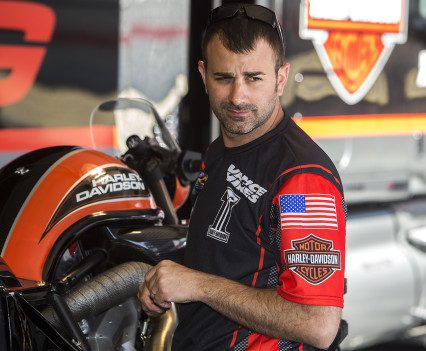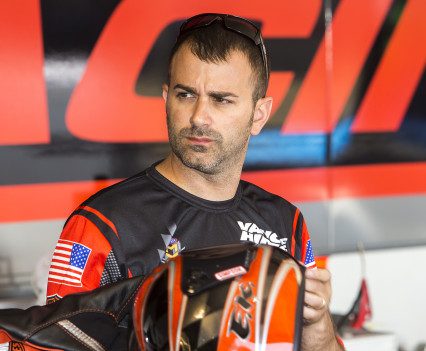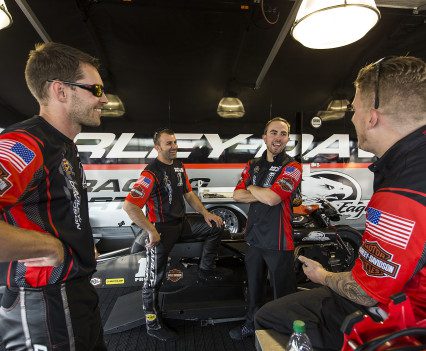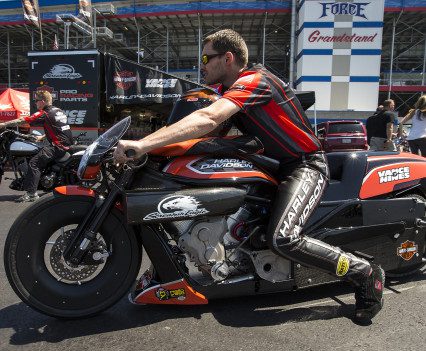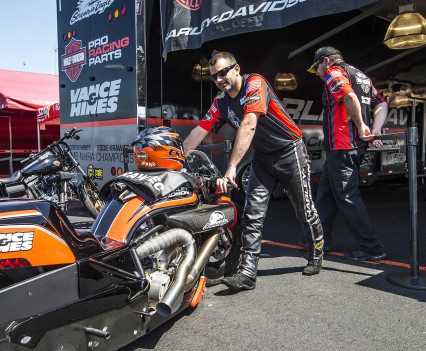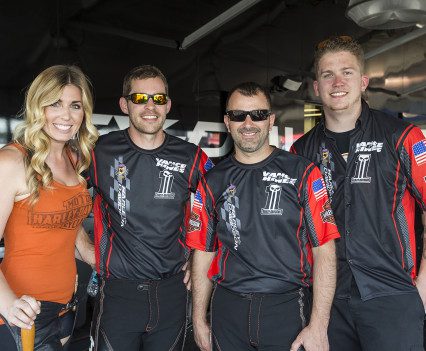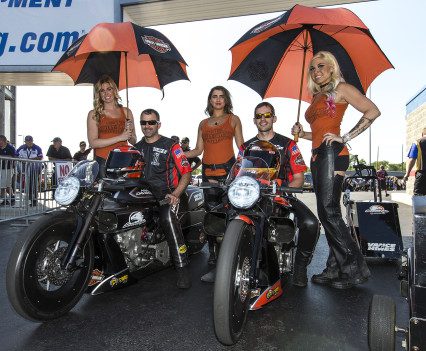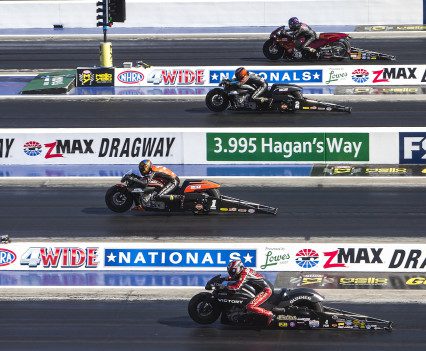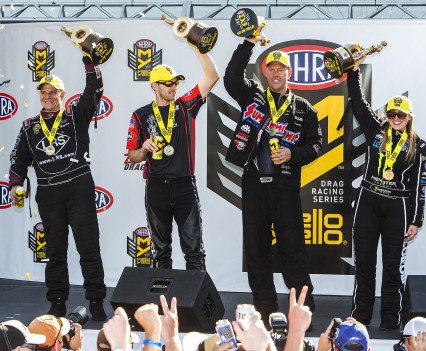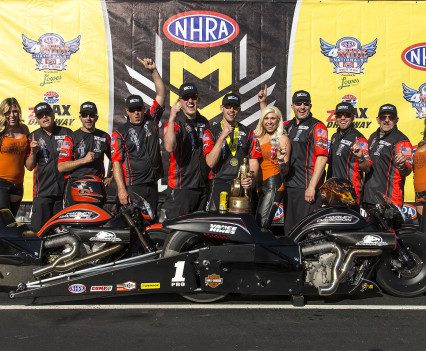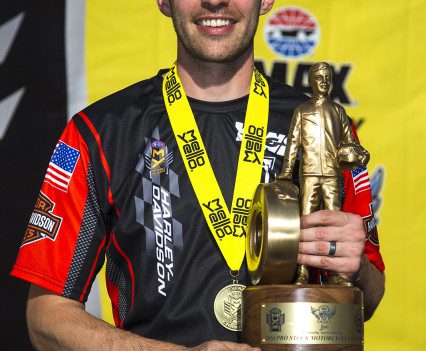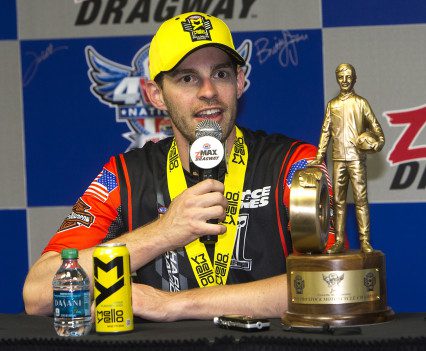 Learn more HINES MASTERS NHRA FOUR WIDE NATIONALS on VANCE & HINES NEWS