Courtesy of Eat My Ink
As wet weather puts the lid on Saturday qualifying and racing at Maryland International Raceway™ (MDIR) for the Mickey Thompson International Drag Bike League™ (IDBL)'s Inaugural Dragbike.com All-Star Shootout, the series looks forward to better weather on Sunday and expected completion of the event.
"We are doing our best to honor the commitment of the racers who came here this weekend," said IRG Sports + Entertainment (IRGSE) Chief Operating Officer Royce Miller. "We're giving it every chance to get this race in, and the series is committed to taking the risk to see that everyone has the chance to compete for the full purse."
Orient Express Pro Street champion Joey Gladstone showed that MDIR's new pavement is cured and ready when the skies are dry, setting the provisional number 1 qualifying time of 6.81 at 213 mph in Friday night's session.
If Sunday's weather should fail to clear by 9:00am, an early decision will be made to allow racers a reasonable return time home. If the event is canceled, racers will receive rain checks, attendance points, and a bonus opportunity for the next event.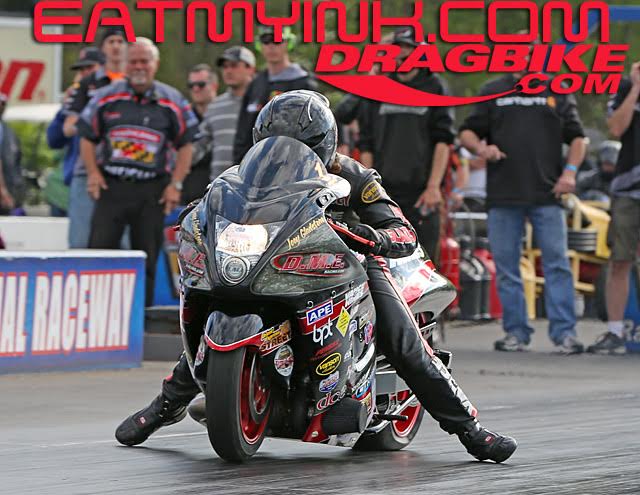 Learn more IDBL BATTLING WET WEATHER AT MDIR on VANCE & HINES NEWS