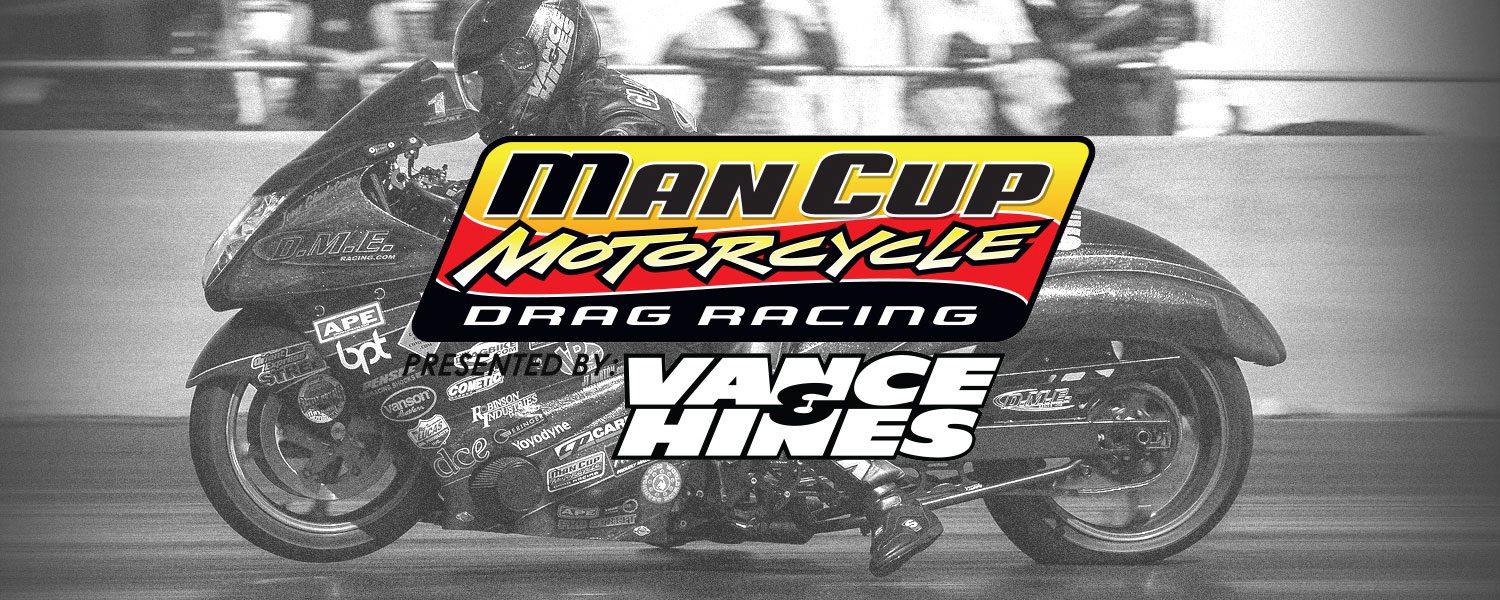 Courtesy of Eat My Ink
The Mickey Thompson International Drag Bike League™ (IDBL)'s Inaugural Dragbike.com All-Star Shootout was cancelled due to persistent wet weather that plagued the East Coast.
Since the event was canceled, Friday's qualifying was a moot point—other than proving that MDIR's new pavement was cured and ready for even the world's quickest streetbikes of Orient Express Pro Street.
So champion Joey Gladstone will not be able to use his provisional number 1 Pro Street qualifying time of 6.81 at 213 mph, nor his 7.739 DME Real Street provisional number 1 qualifying time—and potential new ET record. Defending Vance & Hines 4.60 champion Tyler Cammock was the class of that field, running 4.611.
The only actual competition winner of the weekend was won by Shayne "Mr. Money" Proctor, who beat Connecticut Kingpin Bob Carlson in Friday's Gamblers race.
In appreciation of the racers that—despite a sketchy weather forecast—made the effort to attend this event and turned in a tech card, a special $500 bonus will be paid to any Sunday class winner at the next event—the MTC Engineering Summer Nationals June 24-26 at MDIR.
All racer entry fee/crew/spectator tickets will be honored at any upcoming IDBL event in 2016, and all racers that turned in a tech card at this weekend's event that compete in points-earning classes will be credited with 11 points towards their totals.
"Royce Miller and the staff at MDIR tried extremely hard to get the track dry. We really wanted to get this race in and we saw some windows of opportunity in the forecast. Unfortunately Mother Nature just would not give us a break," IDBL President Jack Korpela said. "We really appreciate the patience and support of those who attended. The bright spot was Friday night's ultra-quick qualifying session. It proved we have reason to be very optimistic and excited for the remainder of the IDBL season at MDIR. The record-setting track will be better than ever."
IDBL thanks all of its racers, fans and sponsors and looks forward to returning to MDIR on June 24-26 for the MTC Engineering Summer Nationals.