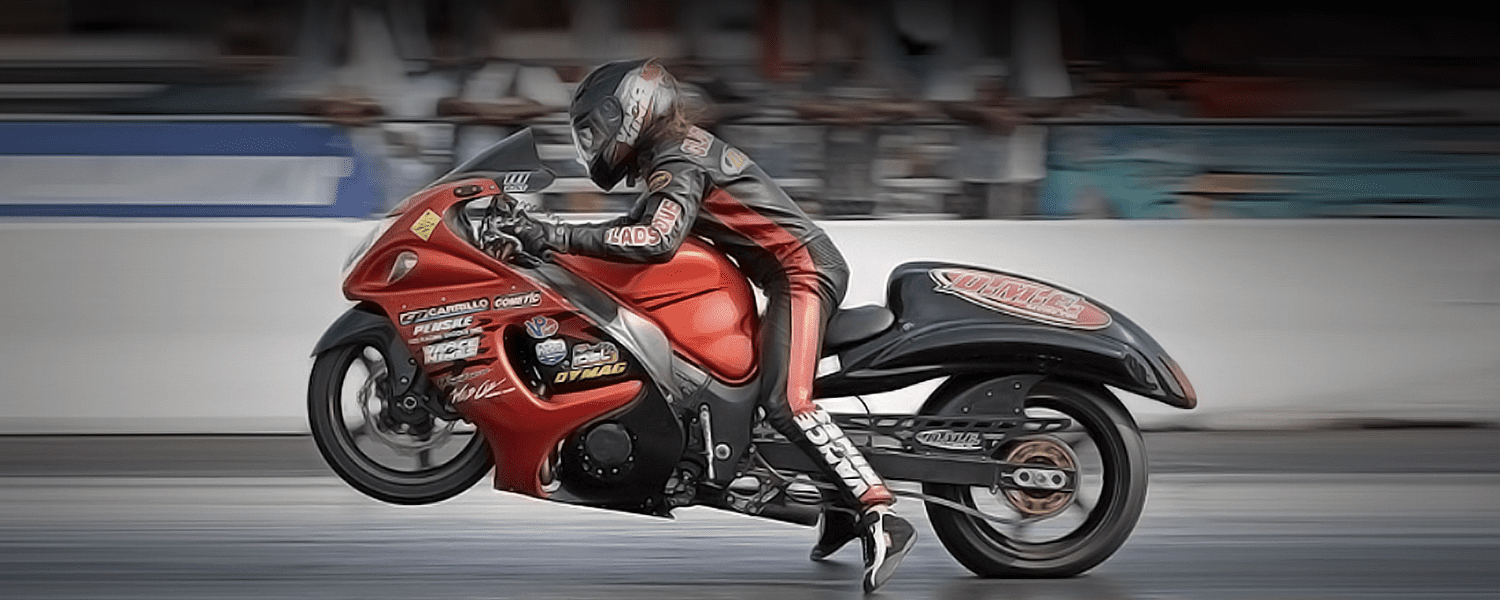 Courtesy of eatmyink.com
The world's largest motorcycle drag racing series—the Mickey Thompson International Drag Bike League—follows up the monster WPGC Bike Fest event by hitting the road to New Jersey's historic and bike-friendly Atco Dragway for the 46th annual Orient Express Motorcycle U.S. Nationals on September 11-13. This is the longest running motorcycle drag race in the world, and with IDBL President/Promoter Jason Miller and his IDBL staff—teamed up with the Atco Dragway staff—handling the event, you know it will be done up right no matter how many bikes fill the staging lanes. IDBL's tough competition and Atco's East Coast party atmosphere make for the best that the 2-wheeled acceleration sport has to offer.
And the best is certainly multi-time Top Fuel champion Larry "Spiderman" McBride. He'll be out to rotate the earth on his fire-belching nitro bike at Atco, alongside match race rival David Vantine out of New York and his Pollard Nitrosports bike. This pair has yet to run a side-by-side 5-second race this year, and Atco could very well be the place that it happens.
Philly area native Richard Gadson will try to defend his Bike Fest Orient Express Pro Street win on the crowd-pleasing, nitrous, old school, air-cooled Suzuki that he rides for York, PA's Brad Mummert. The 35 year-old GS whooped all the turbo and nitrous Hayabusas in Maryland, including the DME Racing-prepped turbocharged 'Busa of two-time champ Joey Gladstone. But Gadson will face a tough crowd of 6.8 second, 215 mph Pro Street bikes at Atco.
Delaware native Gladstone will also be pitching the record-setting, all-motor DME Racing Real Street 'Busa against the NOS Kawasaki ZX14s of multi-time champ Jeremy Teasley, RS Motorsports team boss Roger Starrette, and recent winner Anibal "Cannibal" Merced. Add in the turbo 'Busa of David Merks, the supercharged record-holding 'Busa of Tom Federici, the nitrous GXSRs of Sherell Blake and Ed Murphy, and you've got one tough class that always goes down to the wire—like Teasley's 7.80 to 7.80 win over Starrette in the Bike Fest final. Rules changes made since that last race will tighten up this tightest of all pro classes even more.
IDBL's fastest growing class is also the world's quickest motorcycle index class— Vance & Hines 4.60. Bike Fest winner Tyler Cammock will focus on beating July runner-up Kenny Cornnell, June winner Bobby Lovingood, champion Eran Pielert and more.
FBR Shop 5.60 champion Michael Ostrowski will have a short drive from Long Island to fend off challenges from July 5.60 winner Teasley, Ben "Hardest Working Man in MC Drag Racing" Knight, Robert Parker and more.
Parker, Teasley, Dustin Lee, Boo Brown and more will also be vying for the Carpenter Racing Crazy 8s crown.
Many of these same racers, along with Derrick Milbourne, Shayne Proctor, Bob Carlson, Jimmie Miller, Clay Davie, Louis "Kip" Green, Michael Herman and more, will also be racing in Brock's Performance Street ET and Shinko Tires Pro ET. The absolute quickest Pro ET studs—like Brown, Chad Lawson, Andre Jones, Doug Robinson, etc—will face off to win Trac King Clutches Top Sportsman.
Eastside Performance Afterdark Underground will bring out the East Coast's most gangsta Grudge bikes and aggressive trash talkers to take over the Atco 1320 on Saturday night.
So gather up the club and ride out to Atco. You will not want to miss what the International Drag Bike League—and Atco's famous bar—have on tap for you.
Find out more about the Mickey Thompson Performance Tires International Drag Bike League at https://www.RaceIDBL.com
Find out more about Atco Dragway at https://www.atcoraceway.com
This report was prepared by Tim Hailey. Enjoy everything there is to read, see and watch about motorcycle drag racing and more at https://www.eatmyink.com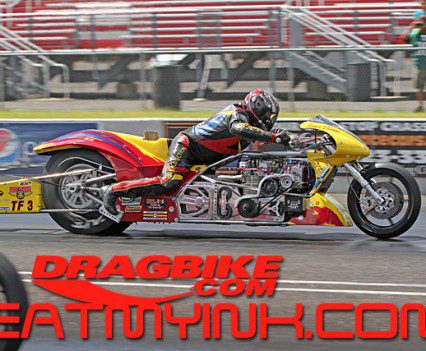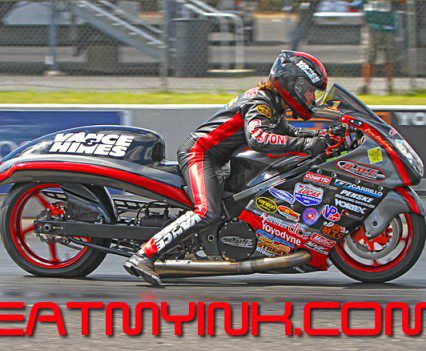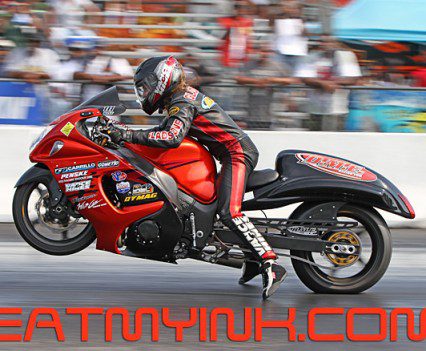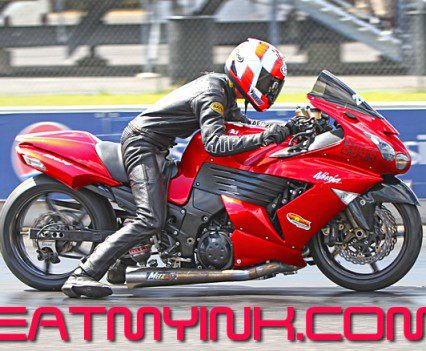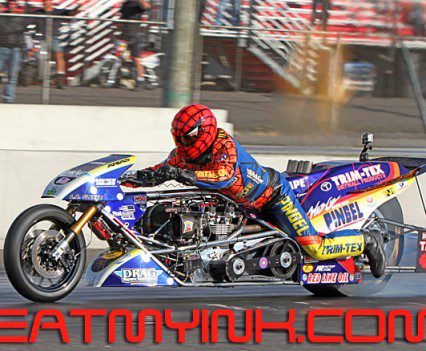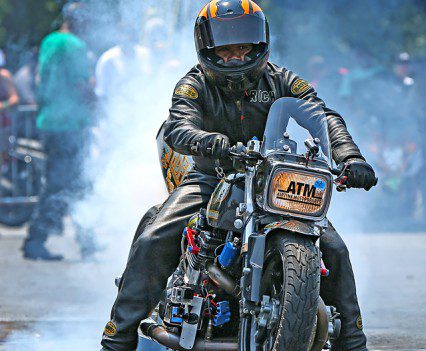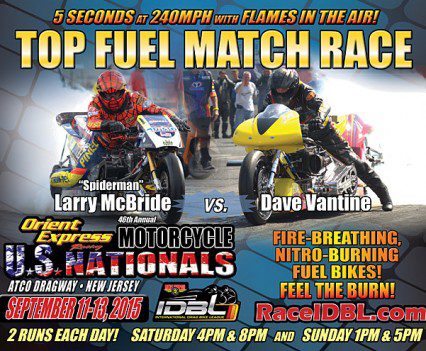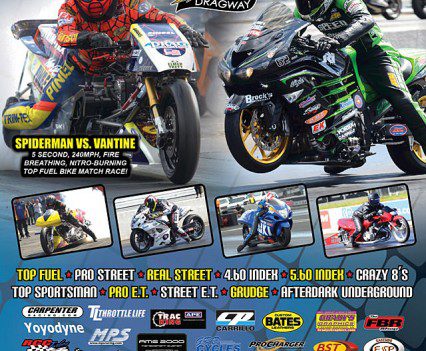 Learn more IDBL TAKES ITS SHOW TO ATCO on VANCE & HINES NEWS