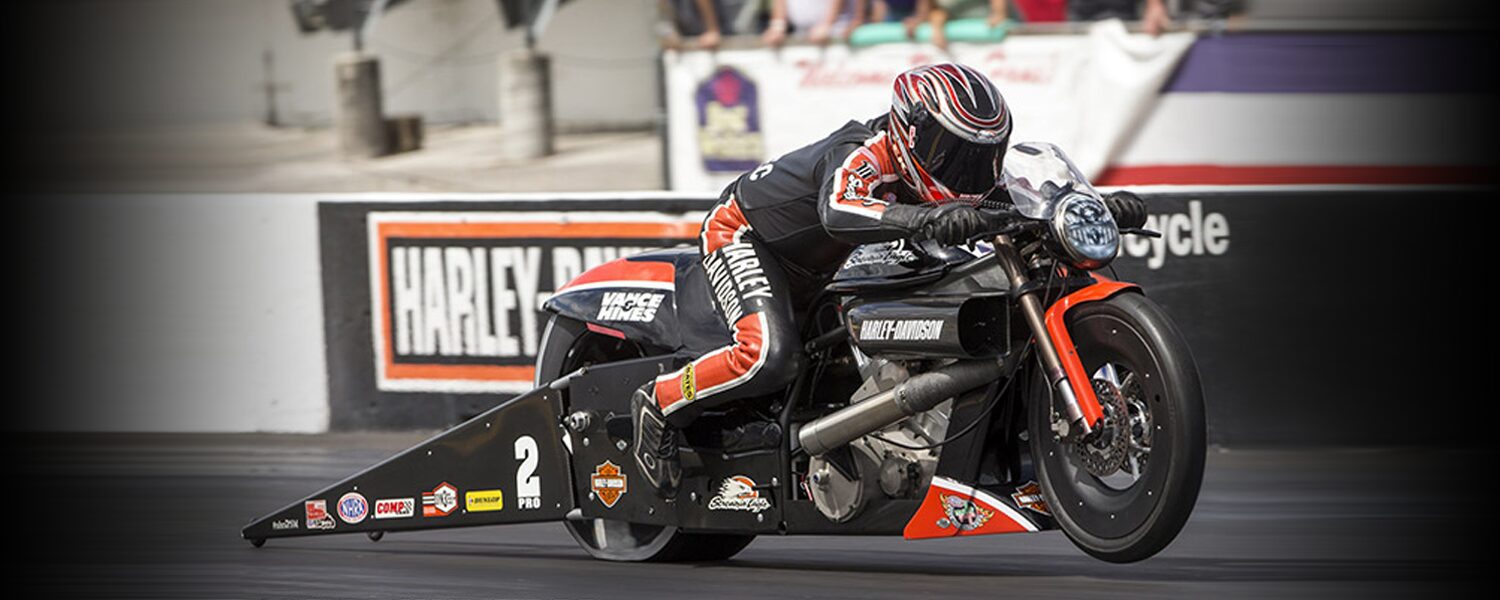 Courtesy of Dragbike.com
Steady at the Starting Line, Krawiec Advances as Opponents Foul Out
Harley-Davidson® Screamin' Eagle®/Vance & Hines rider Ed Krawiec raced a Harley-Davidson® V-Rod® motorcycle to his third consecutive final-round appearance of the season at the Summit Racing Equipment NHRA Southern Nationals at Atlanta Dragway. Krawiec added to his advantage in the Pro Stock Motorcycle season tally and now leads the series by 74 points.
Krawiec has appeared in the final round in each NHRA Pro Stock Motorcycle event this season, with one win to date. In Atlanta, the three-time champion used a steady and consistent approach at the starting line to advance through three rounds of Sunday eliminations as each opponent fouled at the start.
"I lined up and did my job as a rider and advanced," said Krawiec, who lost in the final to Lucas Oil Buell rider Hector Arana, "and we gained points on the entire field."
With late afternoon temperatures close to 90 degrees and humidity very high, the Screamin' Eagle team was tuning for summer weather for the first time this season.
"It was a challenging weekend for the Screamin' Eagle team," said Krawiec. "With the heat and our new race fuel, we had a hard time finding a tune-up for both motorcycles until my bike came alive in the semi-finals."
Harley-Davidson® Screamin' Eagle®/Vance & Hines rider Andrew Hines qualified the team's other V-Rod for Sunday eliminations and lost in the first round.
After three of 16 events on the 2015 NHRA Pro Stock Motorcycle schedule, Krawiec leads the series with 286 points. Hines is second with 212 points, followed by Hector Arana with 201 points. Suzuki Extended Protection rider Karen Stoffer and Lucas Oil Buell rider Hector Arana Jr. are tied for fourth place with 195 points.
The Harley-Davidson Screamin' Eagle/Vance & Hines drag team will be back in action June 5-7 at the 46th annual Toyota NHRA Summernationals at Old Bridge Township Raceway Park in Englishtown, N.J.
Learn more KRAWIEC RACES V-ROD TO FINALS IN ATLANTA AND PADS POINTS LEAD on VANCE & HINES NEWS