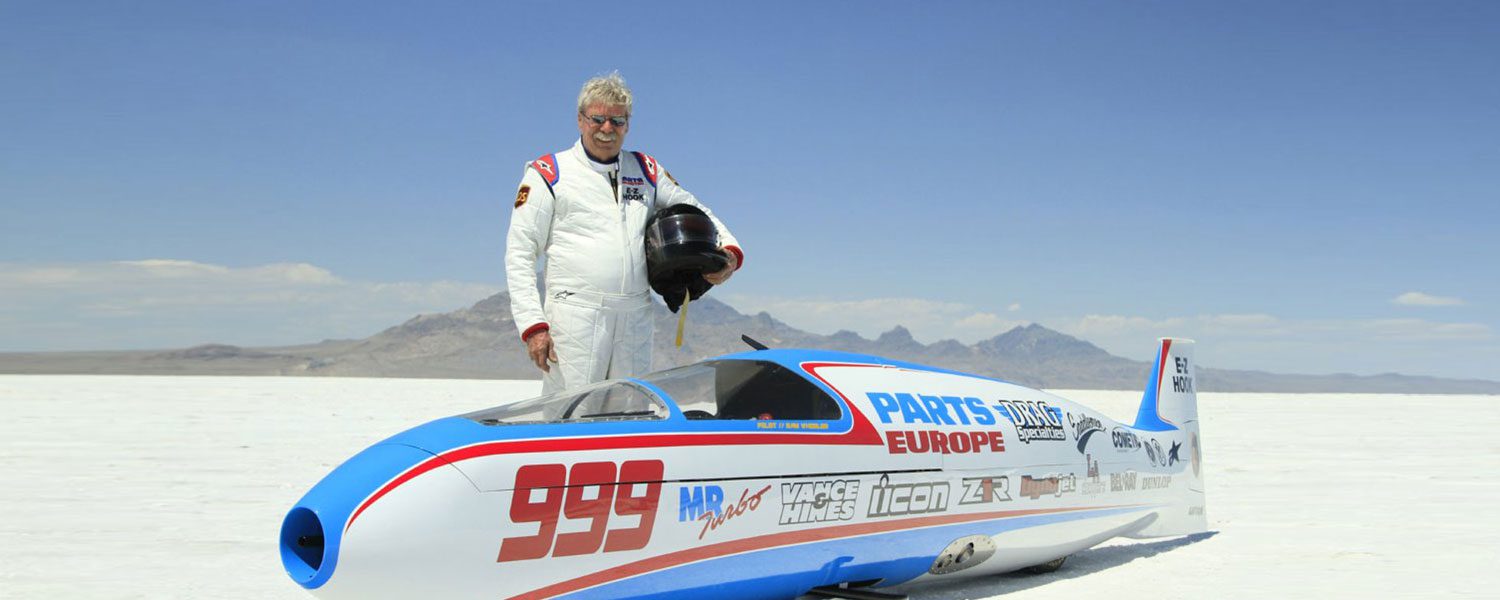 Courtesy of Motorcycle.com
Land speed racing a motorcycle streamliner on the Bonneville Salt Flats means constantly pushing the envelope of what is humanly and mechanically possible. Sometimes, the salt pushes back. Yesterday, the motorcycle racing community lost one of the great ones when Sam Wheeler succumbed to injuries suffered in a testing crash. No details have been released, and they really don't matter. Wheeler was a man who spent his life pursuing his dream, and his devotion to that pursuit should be both remembered and admired.
Where many constructors spend their time heaping more and more horsepower into their quest for speed, Wheeler took a different route. He began with the slipperiest streamliner he could build and then, in his own unique way, just kept chipping away at the goal of being the first man to reach 400 mph on a rear-wheel-driven motorcycle streamliner. If he encountered a problem, like not being able to find a front tire that could handle the speed his streamliner generated, he found a way around it. In the case of the aforementioned tire, he had an aluminum front wheel made with the tire tread machined into the metal.
In recent years, Wheeler had made progress with a new engine and custom-built transmission but was forced to spend his time waiting for the salt to oblige with good conditions. Yesterday, he got his chance.
Godspeed, Sam.

Learn more LAND SPEED RACER SAM WHEELER DIES AFTER BONNEVILLE TESTING CRASH on VANCE & HINES NEWS