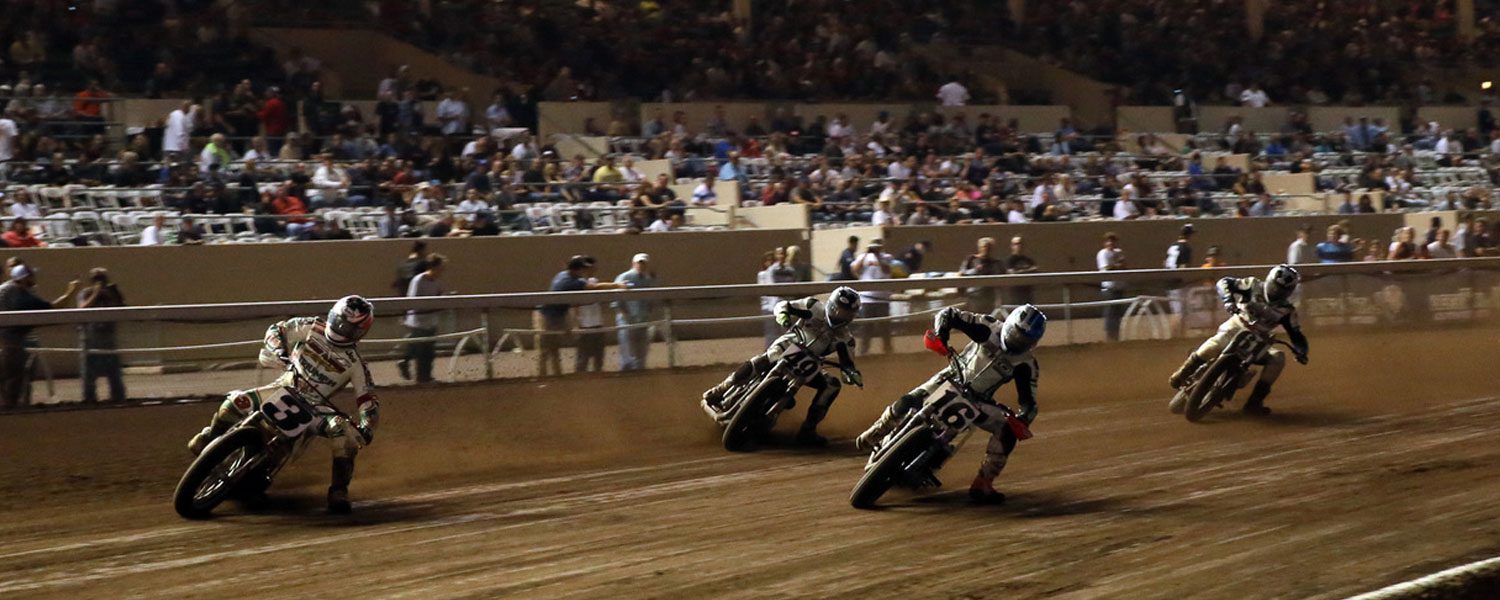 Courtesy  of The Activation Group:
LOS ANGELES, Calif. (June 10, 2015) – Promoters of the Law Tigers AMA Pro Flat Track Finals today announced that the race, scheduled for October 10 at the LA County Fairplex in Pomona, has been cancelled.
Chris Morgan of the Activation Group explained that he had been notified by Fairplex officials that demolition of the famed Pomona half mile race track, constructed in 1928, would begin prior to the race date to keep planned redevelopment at the site on schedule. The notification came too late to find a replacement site for the race, which in recent years ended the AMA Pro Flat Track season and featured the final showdown to crown the national champion.
"There has been so much motorcycle racing history at Pomona and it's a shame to see it go away," said Morgan. "It's been a pleasure to put this race on for the last five years and the LA Fairplex has been a great partner, as have our sponsors and the fans."
"All of the partners involved with the Law Tigers AMA Pro Flat Track Finals have
been fantastic to work with over the last four years," said Michael Gentry, Chief Operating Officer of AMA Pro Racing. "We will miss having the Pomona Half-Mile on the AMA Pro Flat Track schedule, but we are looking forward to continuing to partner with The Activation Group for events in 2016 and beyond."
Although it is too late to reschedule the race in 2015, Morgan said the Activation Group is negotiating with alternative sites that could return the AMA Pro Flat Track championship race to Southern California in 2016. "As one door closes another one opens and we are very excited about our prospects for returning the event to Southern California in the near future."
Learn more LAW TIGERS AMA PRO FLAT TRACK FINALS CANCELLED on VANCE & HINES NEWS