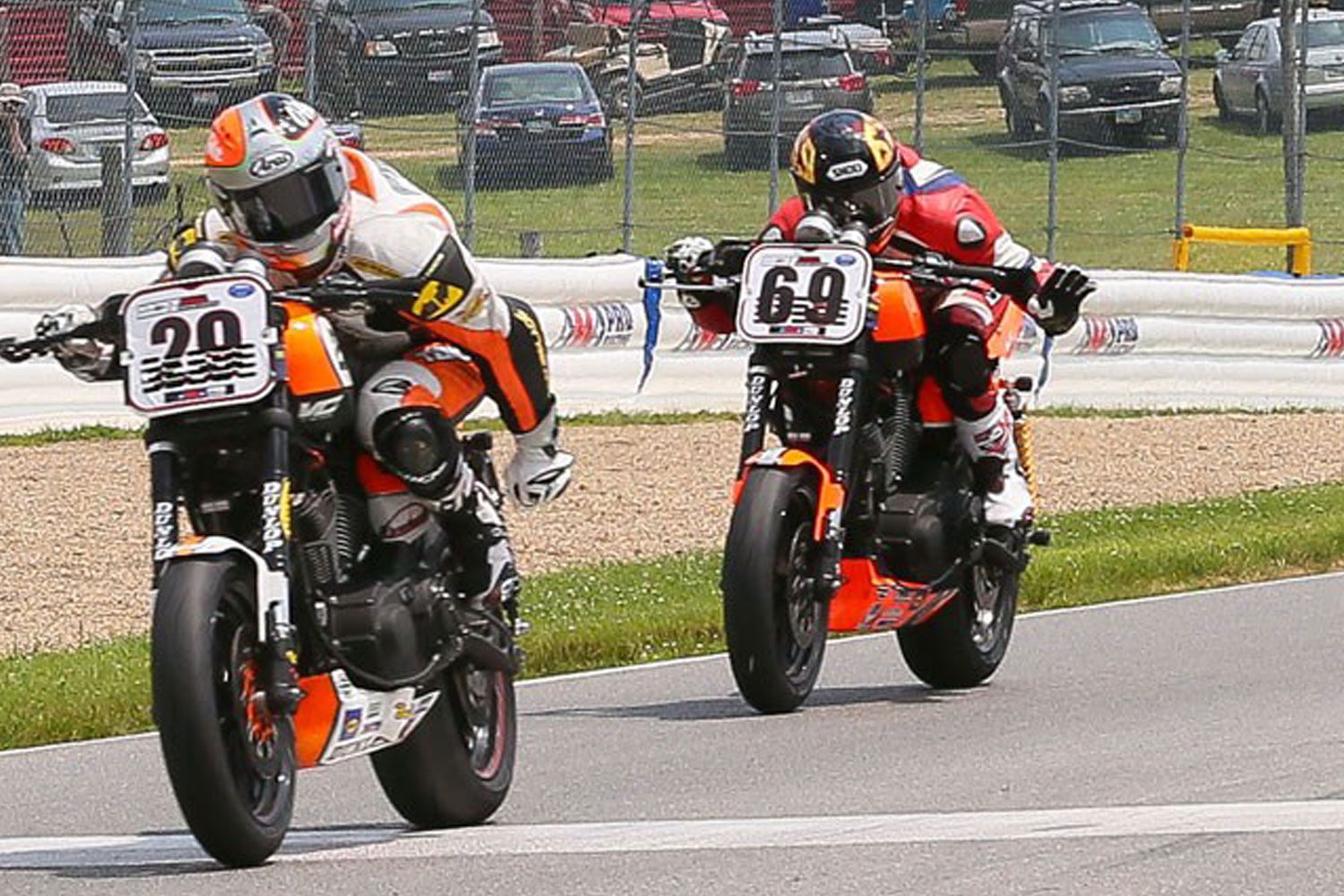 Courtesy of AMA Pro Racing
Josh Chisum Racing/Bartels Harley-Davidson's Tyler O'Hara snapped his midseason dry spell and returned to the top of the podium following a hard-fought AMA Pro Vance & Hines Harley-Davidson Series contest.
"It feels really good," O'Hara said. "We've been off the box the last three races in a row. This weekend was a turning point for me. Every weekend from here on out we're battling for every point. We have three races left and I expect nothing less than to just battle every weekend."
Five riders were in contention throughout in the seesawing contest that saw Ruthless Racing's Danny Eslick go from first to fifth and back to second, and Suburban Motors Harley-Davidson's Steve Rapp work from fifth to first, only to end up fifth again in the end.
Rapp's teammate, Ben Carlson, finished behind O'Hara and Eslick in third after leading on the final lap in search of his first-ever AMA Pro Road Racing win.
KWR/Millennium Technologies' Kyle Wyman was in the mix as well, ultimately taking the flag in fourth position.
O'Hara's win tightens up the points with the AMA Pro Vance & Hines Harley-Davidson Series next headed to Indianapolis Motor Speedway for a doubleheader alongside the MotoGP World Championship on August 8-10. Eslick still leads with 120 points, but O'Hara has drawn closer in second at 114.
Learn more MID-OHIO HIGHLIGHTS on VANCE & HINES NEWS