Courtesy of NHRA
When Eddie Krawiec woke up Saturday morning, he had a number of items on his to-do list, and he managed to check off all of them off. Krawiec's biggest priority was winning the top prize in the NHRA Pro Bike Battle, a feat he accomplished when Harley-Davidson teammate Andrew Hines red-lighted at the start. It was the second win for Krawiec in the specialty event, which is open only to the top eight qualifiers based on the previous year's qualifying results.
In addition to the victory, Krawiec solidified his place atop the Pro Stock Motorcycle field by running a 6.787 during his first-round win over Scotty Pollacheck. Krawiec's best race came in the semifinals, where he defeated Jerry Savoie's White Alligator Suzuki by a 6.87 to 6.89 count.
"I was a little surprised that Drew red-lighted," said Krawiec, who won his first specialty event in 2008. "I actually expected him to cut the Tree down. I thought he'd be .20 or better, but he said he changed the way he held the [clutch] lever, and we know what happens when you change your routine. His bike has come around a little, and so has mine.
"Everyone knows we've struggled a bit this year, and it took a lot of hard work to get down this road," said Krawiec. "We ran well, but we weren't consistent. Before Denver, we went to a test session because we just didn't know where to look. Now we do. I can't thank Matt [Hines, crew chief] and the rest of the Vance & Hines team enough. We have a great bike for tomorrow, and I hope we can repeat what we did today."
Hines, who won this event last year and has six specialty event titles, single-handedly stopped the Arana team on his way to the final round. In his opening battle against Hector Arana Sr., Hines won with a 6.837, and he topped Hector Arana Jr. in the semifinals, 6.941 to 6.973.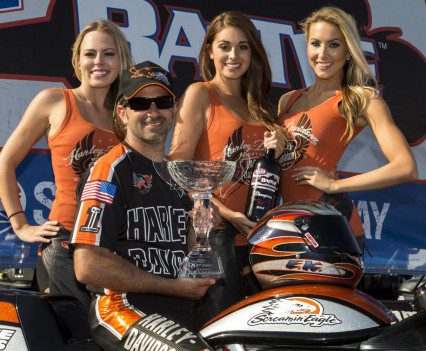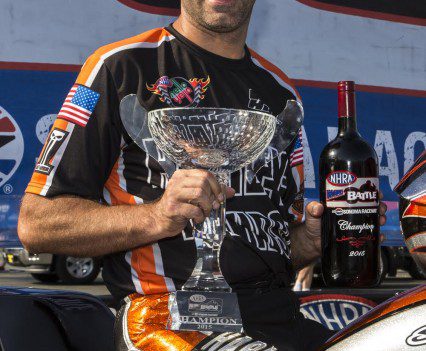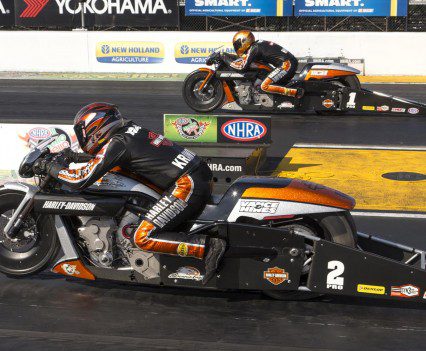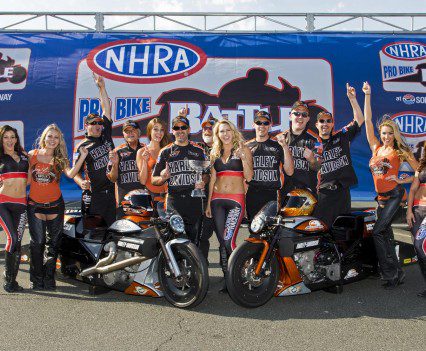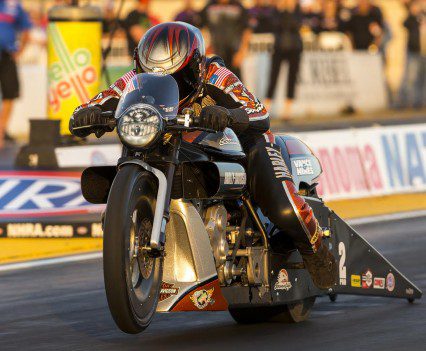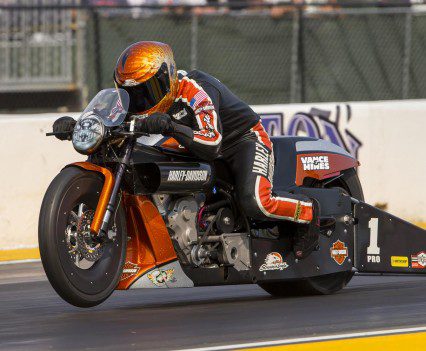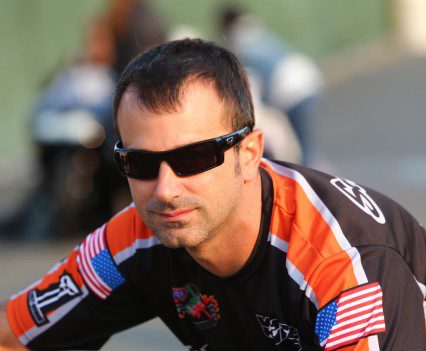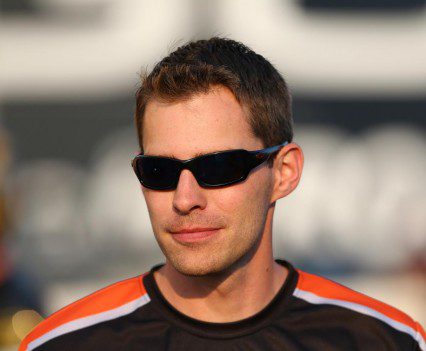 Learn more NHRA ALL-HARLEY PRO BIKE BATTLE FINAL GOES TO KRAWIEC on VANCE & HINES NEWS