ELIMINATION ROUNDS RECAP
PRO STOCK MOTORCYCLE ROUND 1 Matt Smith had the quickest run of an opening round that featured all eight top-half qualifiers advancing. Smith wheeled his Polaris to a 6.865 to defeat Joey Gladstone and set up a second-round match with No. 1 qualifier Scotty Pollacheck, who ran a 6.884 en route to victory over Andie Rawlings. Jerry Savoie (6.872), Eddie Krawiec (6.879), and Hector Arana Jr. (6.889) also were in the 6.8s on their winning passes.
PRO STOCK MOTORCYCLE ROUND 2 A pair of teammate battles was among the highlights of the second round of two-wheel competition. The White Alligator Racing duo of Jerry Savoie and LE Tonglet met up in round two for the second straight week, but in a reverse of the Charlotte event, Tonglet came out this time around, leaving the starting line first and outrunning Savoie, whose bike drifted towards the centerline midway through the pass. The Harleys also faced off, a contest in which Eddie Krawiec ran low e.t. of the round, 6.87, to turn on the win light against Andrew Hines. No. 1 qualifier Scotty Pollacheck defeated Matt Smith, and Hector Arana Jr. stopped Karen Stoffer to round out the final four.
Semifinal pairings (lane choice first): Eddie Krawiec vs. Scotty Pollacheck; Hector Arana Jr. vs. LE Tonglet.
PRO STOCK MOTORCYCLE SEMIFINALS Eddie Krawiec will try to pick up his third straight win and second consecutive at this event after he got around No. 1 qualifier Scotty Pollacheck in the semi's. Krawiec, winner of the Chevrolet Performance Nationals over Labor Day weekend and the NHRA Carolina Nationals last weekend, used a .016 to .054 lead at the Tree to win on a slight holeshot, 6.89 to 6.88. Krawiec will have lane choice against LE Tonglet, who rode his Nitro Fish Suzuki to a 6.94 victory over Hector Arana Jr., who slowed to a 7.10.
PRO STOCK MOTORCYCLE FINAL Eddie Krawiec extended his points lead when he bested No. 2 points runner LE Tonglet in the final. The pair launched at the same time with matching .027 lights, but the race was over shortly after that when Tonglet's Suzuki experienced troubles about 100 feet out, and he was forced to click it off. Krawiec would have been tough to beat anyway because he clocked a 6.852, low e.t. of race day, on his victory pass. The run continued a string of strong 6.8s throughout eliminations. Krawiec began with a pair of 6.87s against Kelly Clontz and teammate Andrew Hines, then posted a 6.89 in the semifinals against Scotty Pollacheck. The win is Krawiec's third straight and his fifth of the season, tying Tonglet for most wins in the class in 2017. It is also his second consecutive at the Dodge NHRA Nationals and fifth overall at the Reading race. Krawiec leaves Maple Grove Raceway with a 71-point advantage, the biggest lead in any Pro category.
When Andrew Hines and Eddie Krawiec lined up against each other in the second round, it was the third time this season they have raced in eliminations, and was the case the other two times, the win light this time came on on Krawiec's side of the track.
"I'm not nice to myself," Hines quipped when it was noted that Krawiec was beating up on him a bit this year. "It is what it is. We win as a team, and we lose as a team. I try to give him my best tune-up that I can for his bike and for my bike, and it's just a battle of who can get off the starting line quicker. We were both pretty close on the Tree, but he 60-footed a little better, and it just worked better all the way down the track. I just couldn't catch him. I walked over there before that run and said, 'Do you want me to give you my best?' I'm not going to detune him. I'm not going to do anything. I'm going to give him the best chance for us to win. That's our deal."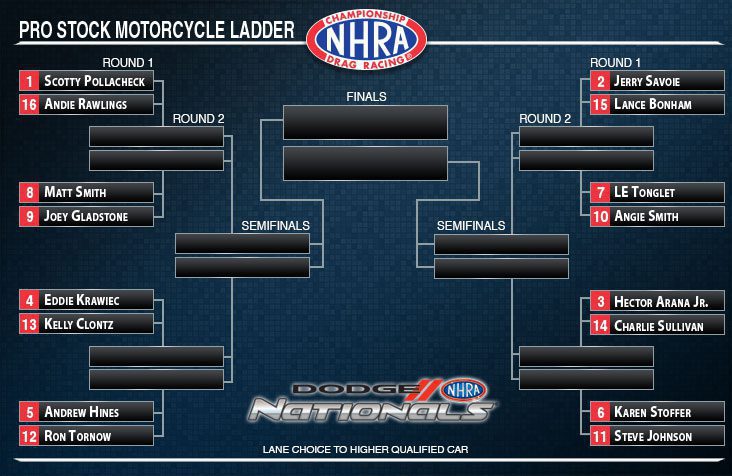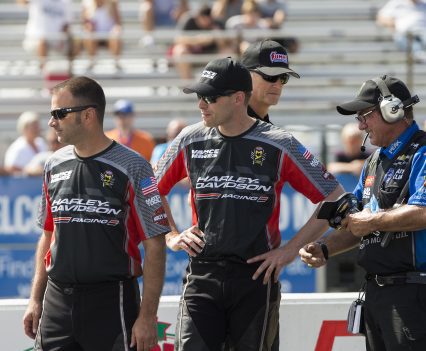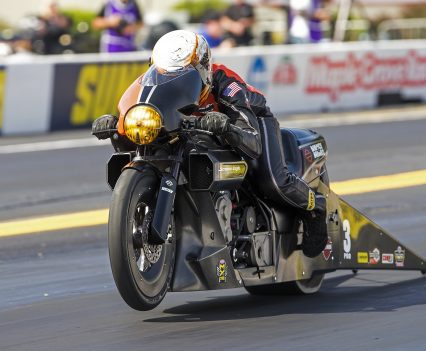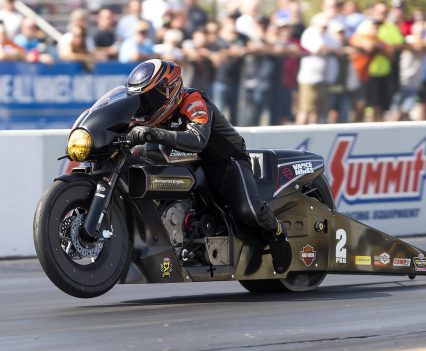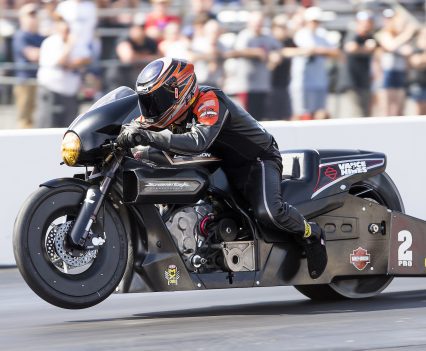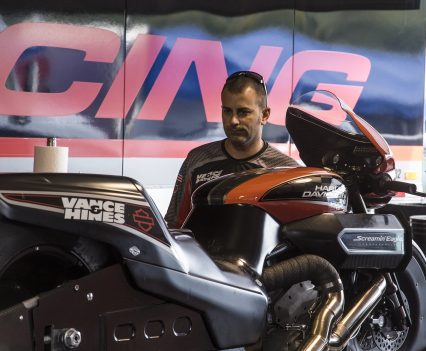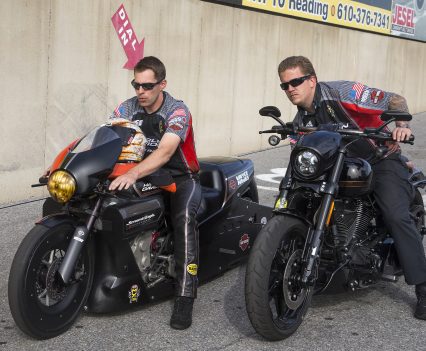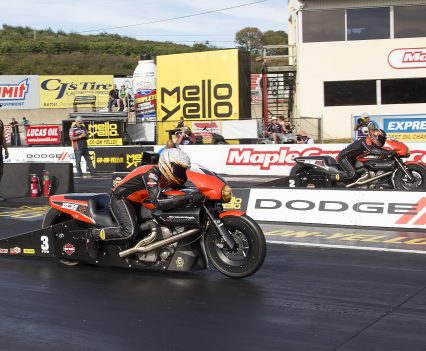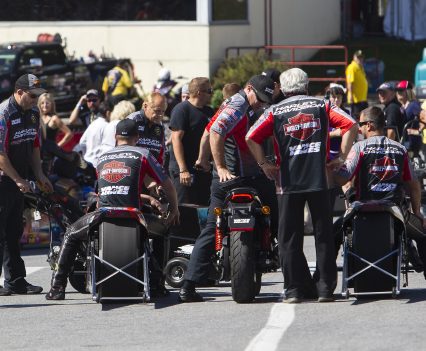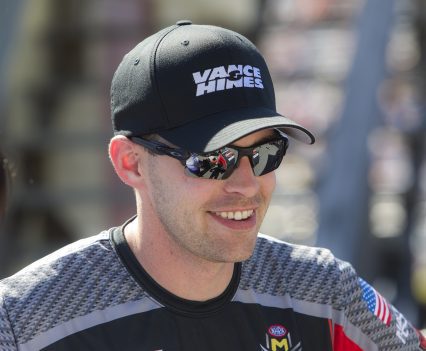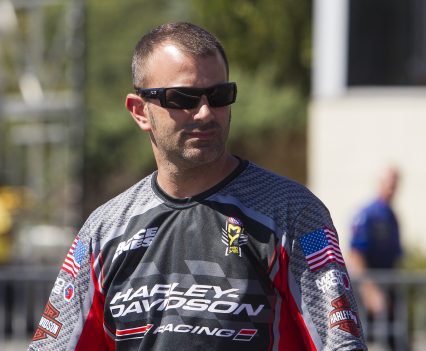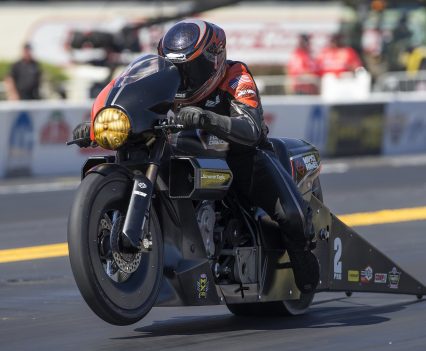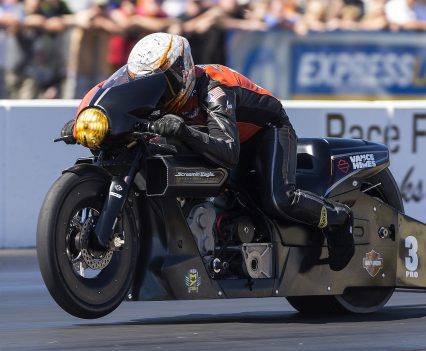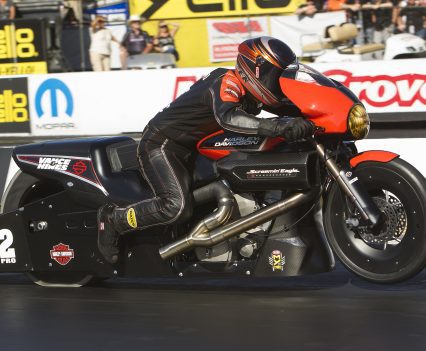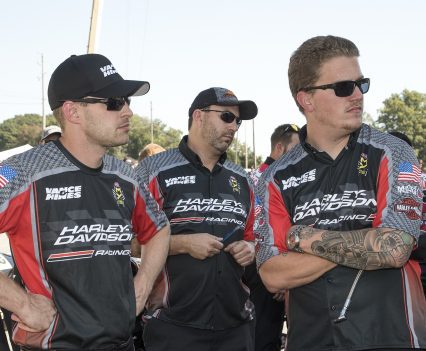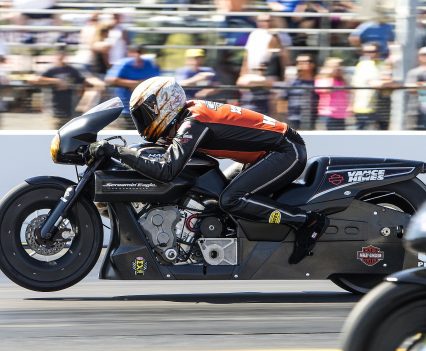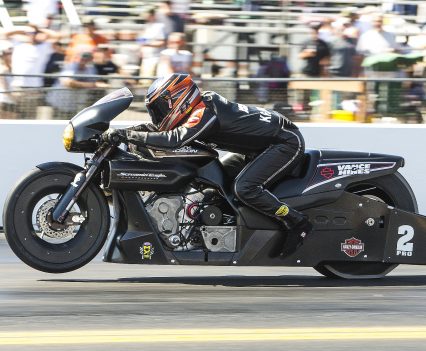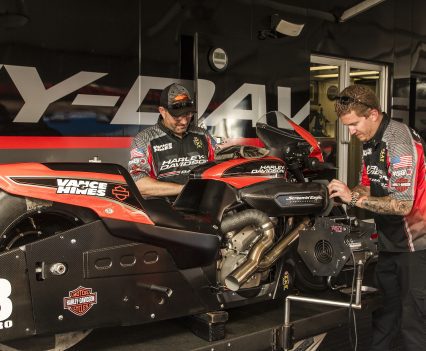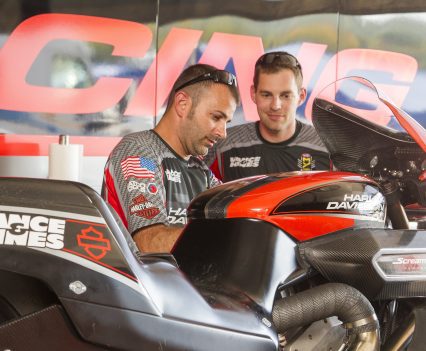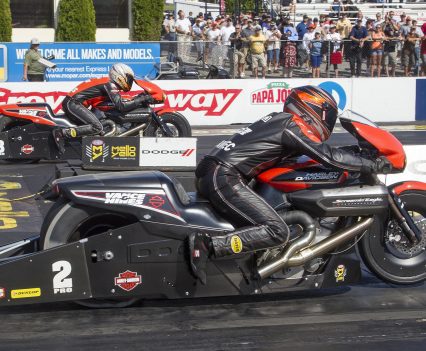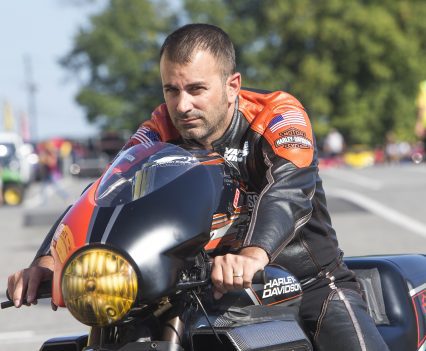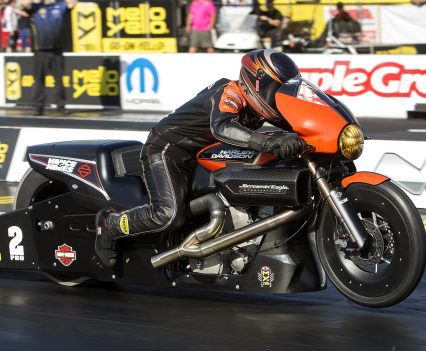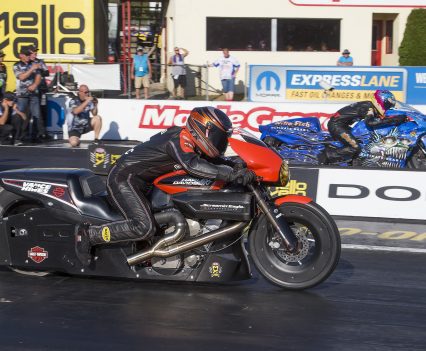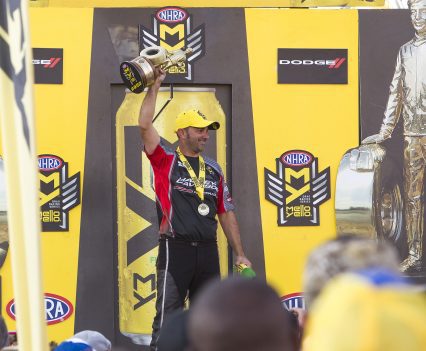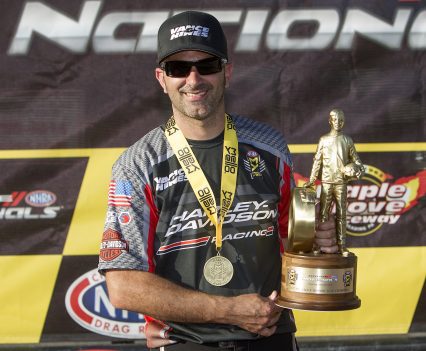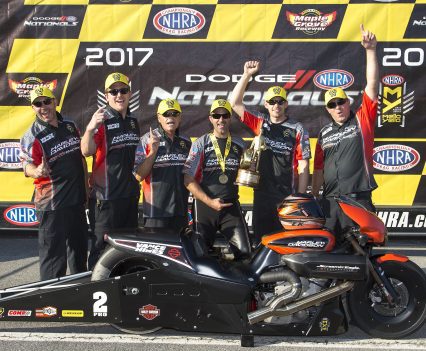 Learn more NHRA DODGE NATIONALS on VANCE & HINES NEWS