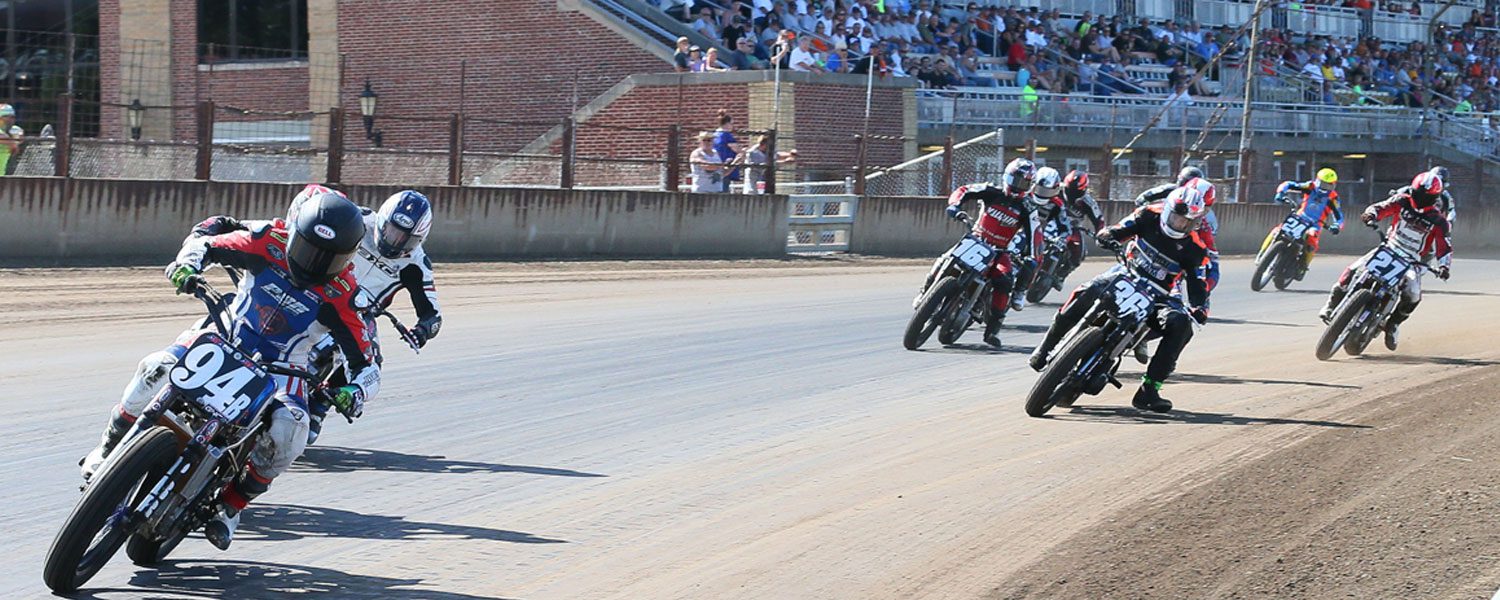 The "World's Fastest Mile" just got a little faster. The promoters of the Springfield Mile have added online ticketing functionality to the www.SpringfieldMile.org website, allowing fans to reserve their preferred grandstand seats for the Sunday, Sept. 4, AMA Pro Flat Track event.
The Springfield Mile has been widely-acclaimed for close, high-speed racing at the Illinois State Fairgrounds. Now, the renowned event has given new and existing fans an easy way to choose their seats in advance.
With the new functionality, spectators can click the "buy tickets" option to select the area of the grandstands in which they would like to sit, and then choose which seats they would like to purchase. As online purchases are made, the site will automatically block out each section of the grandstands that are no longer available to make the selection process for additional fans simple.
"We're excited to be bringing this modern touch to the Springfield Mile," said Tommra Kiesow, promoter of the event. "We started building this new functionality in October of last year and we are excited to see it finally come together. We look forward to seeing how much it benefits our fans."
Fans wishing to purchase their tickets for the Labor Day Weekend event over the phone still have this option and can reach the ticket booth at 217-632-0277. To learn more about the Springfield Mile on Sunday, Sept. 4, and to purchase tickets, please visit www.springfieldmile.org.
How to Watch:
FansChoice.tv is the official home for live streaming coverage of AMA Pro Flat Track events. The site also provides coverage of IMSA's development and single-make series, and NASCAR's touring and weekly series. Catch all the action at www.FansChoice.tv.
Learn more ONLINE TICKETING FOR THE SPRINGFIELD MILE IS NOW AVAILABLE on VANCE & HINES NEWS