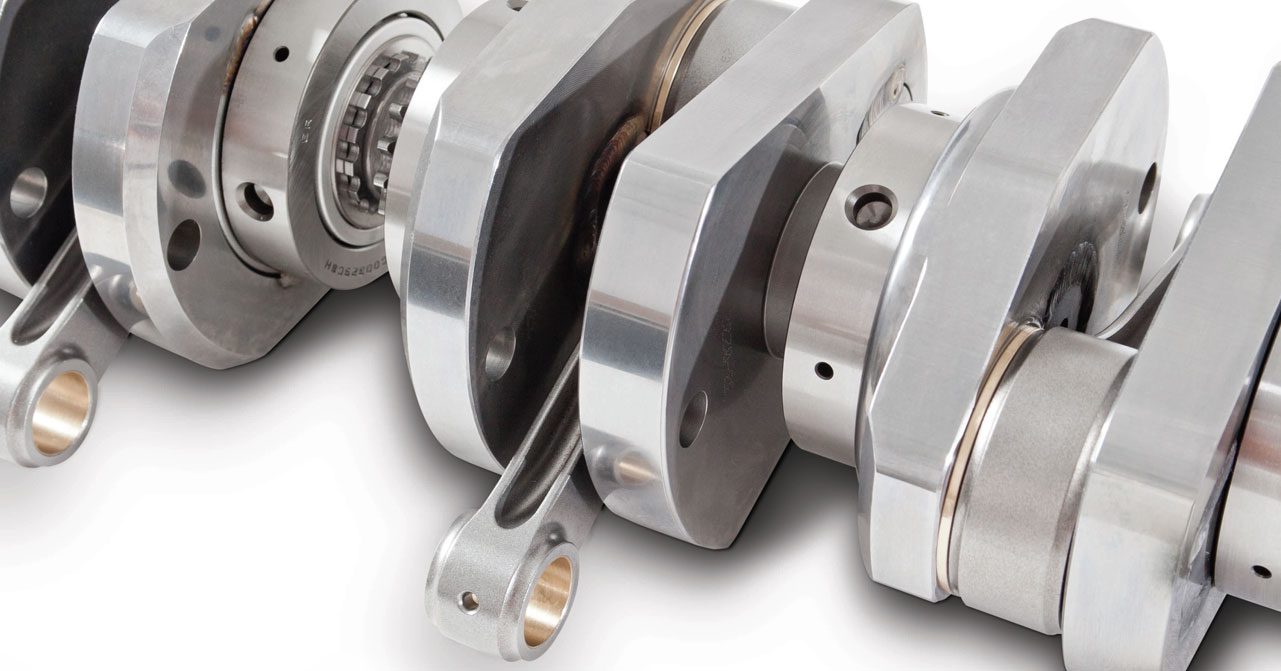 SANTA FE SPRINGS, California – Thirty-four years of professional motorcycle drag racing leads to one undeniable passion- the drive to win. At Vance & Hines Racing, attention to detail, functionality, and surpassing the status quo of industry standards is our strength.
After a successful tried and tested 2013 racing season with the Vance & Hines' 70.4mm Pro Stock & Pro Mod all billet crankshafts, we're proud to introduce a 66.4mm stroker designed for funny bikes, and lower displacement capped racing classes. Qualified components made to exacting tolerances, all cranks come equipped with the highest level main & sub-components that are meticulously tested to ensure performance reliability and delivery of power. Our cranks are field-tested and proven by top tier builders such as DTM, Fast by Gast, Vance & Hines, and many more. Our reputation for quality and innovation is unrivaled; our VHR Billet Crankshaft will consistently exceed the standards and competitive demands of any drag racing event.
Specifications:
66.4mm stroker (.4mm over stock)
1652cc displacement (paired with 89mm bore)
All billet crank; made from premium-grade Aircraft Quality/ Bearing Quality Alloy Steel
In-house CNC machined parts made to precise tolerances
Heat-treated and carburized for increased tensile strength and hardness; specifically designed to withstand the demands of high horse-power, high-revving RPM engines
All rod pin journals are polished to a mirror-finish for higher load bearing surfaces and extended roller bearing life
Isotropic Superfinished primary gear and center pin for reduced friction and contact fatigue; includes all crank throws for increased parts durability, reduction of parasitic drag, including corrosion resistance
C954 Bronze thrust washers for improved thermal conductivity, resistance to wear, fatigue and deformation under load
Dynamically balanced for reduced internal loads and vibration, improving the overall performance and reliability of the motor
Superior quality assurance procedures; individual components are inspected using calibrated tools to verify critical dimensions for final approval
All cranks come equipped with forged CP/ Carrillo H-Beam Connecting Rods for proven reliability, made to VHR specifications
Offered in Pro Stock specifications: primary gear 750 big tooth ratio; connecting rods available in standard length
VHR Billet Crankshaft built to exceed 375hp, 14,000+ RPM
Designed, manufactured, and assembled in the U.S.A..
Learn more Pro Stock/Pro Mod Billet Crankshaft on VANCE & HINES NEWS