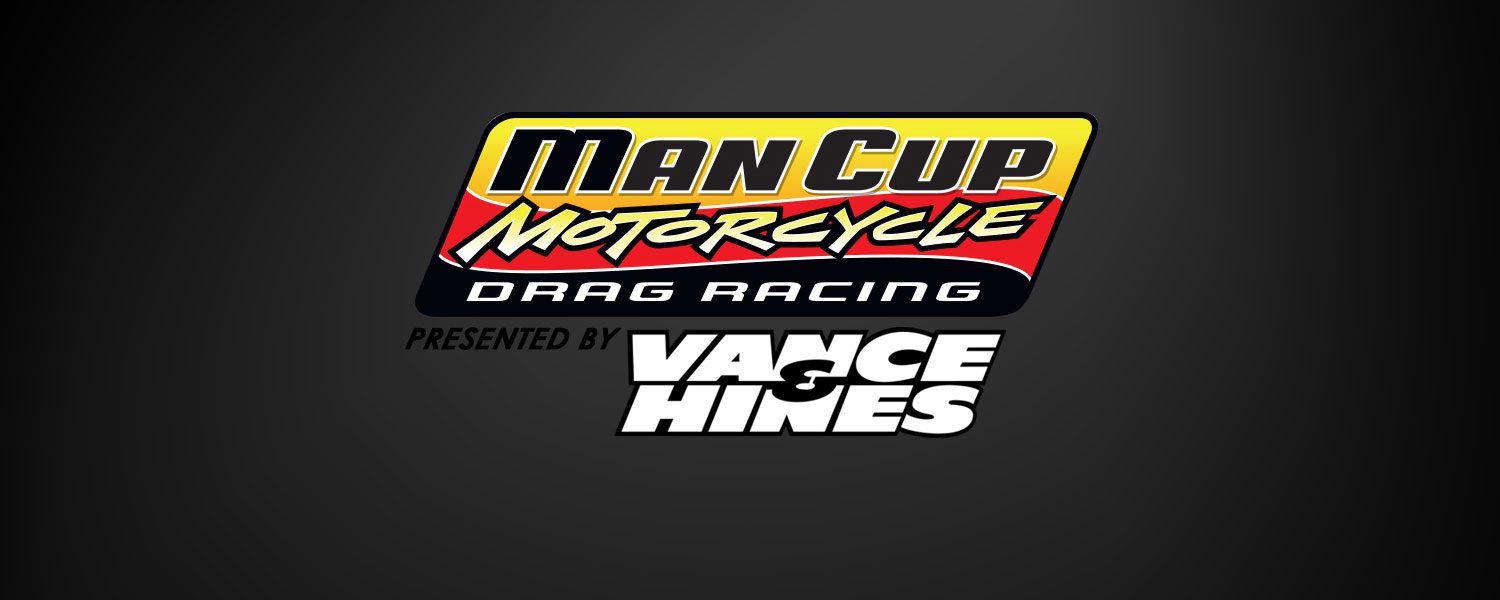 Courtesy of Eat My Ink
As if the record-breaking tarmac at Maryland International Raceway™ (MDIR) wasn't good enough, IRG Sports + Entertainment (IRGSE) has replaced the 16 year old asphalt portions of the track since the Mickey Thompson International Drag Bike League™ (IDBL) ran there just this past April.
So when the world's largest motorcycle drag racing series hits the Budd's Creek quarter mile for the Inaugural Dragbike.com All-Star Shootout on May 20-22, the finest two-wheel racing surface will be that much better. Everything from the world's quickest streetbikes of Orient Express Pro Street to the gnarliest big-tire dragbikes of Vance & Hines 4.60 and the tamest streetbikes of Brock's Performance Street ET will get to enjoy that smooth, grippy, new pavement feel when they cross the transition.
That's fresh asphalt for current and three-time Orient Express Pro Street champion Joey Gladstone, fellow three-time champ Rodney Williford, two-time Battle Royale winner Terence Angela, Pingel Spring Nationals runner-up Ehren Litten, supercharged Master-Blaster Tony Ficher and every other 650 horsepower Suzuki Hayabusa in the Pro Street field.
The April season opener produced the world's first-ever all-6.80 Pro Street semifinal and a 6.74 international ET record for Gladstone and the DME Racing team. Can this event do even better?
Last place qualifier Justin Fernandez, competing in his first ever DME Racing Real Street race, went all the way to the final in April. This class is built on parity, as evidenced by big man Anibal "Cannibal" Merced's championship aboard his nitrous-huffing Kawasaki ZX14. Big bore bikes and 1000s, nitrous, turbos and blowers, big men and small women are all welcome here.
Vance & Hines 4.60 is IDBL's fastest growing and the world's quickest two-wheel index class. Ronnie Procopio took the April win over number 1 qualifier Michael Ostrowski, but current champ Tyler Cammock and previous champ Eran Pielert are jonesing for trophies.
Ostrowski is also the 2014 FBR Shop 5.60 champ. He's still steamed that no-bar BAMF Dustin "Tennessee" Lee slipped past him for last year's crown. Both are peeved that pro rider Rickey Gadson added the 5.60 win to his resume in April and are looking to lock out the May final for themselves.
Robert Parker won April's Crazy 8s final over Spencer Claycomb. Class champion Ben "Hardest Working Man in MC Drag Racing" Knight will hustle to regain the upper hand this time around.
Trac King Clutches Top Sportsman takes the 32 quickest Pro ET bikes and pits them mano y mano. MDIR homeboy Chris Clontz took April's final over veteran Delaware racer Jay Windsor. But Top Sportsman used to be the personal playground of Boo Brown, and he's not ready to pick up his toys and go home.
The best human-interest story of the Pingel Spring Nationals was Ronnie "From the Van to the Man" Reece's Shinko Pro ET win. David Ashton won Sunday's Pro ET final, and veteran riders George and Steve Shriver, Jimmy "Hillbilly Hustler" Shifflett, Leslie Thomas and others will be looking to punch their ticket to October's Tournament of Champions (TOC).
Ditto in Brock's Performance Street ET, where studs like Shayne Proctor, Clay Davies, Jimmie Miller, Wardell Pinkney and more look to join April winners Mark Southaed and Bon Carlson on the TOC roster.
Grudge will rage deep into the night on Saturday, with HTP Performance bikes Redskin, Django, Kingpin and more taking on all-comers with riders Lavar "Lil' Charlie" DeLee, Ryan Schnitz and Jeremy Teasley in the saddle.
Grudge racers won't be the only hustlers on the grounds, as IDBL and the MDIR staff look forward to moving and shaking to keep the program running smooth at all times on the tightest quarter mile in all of racing.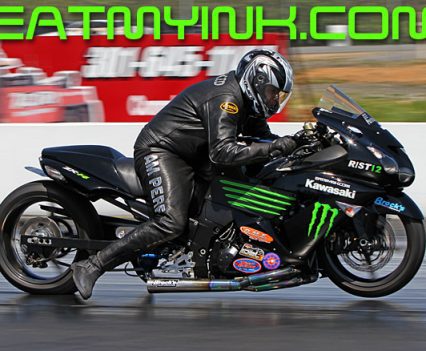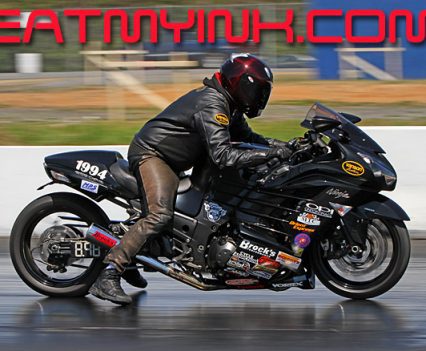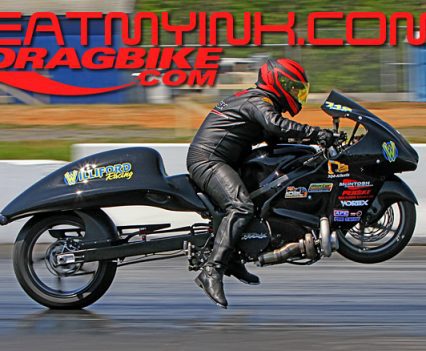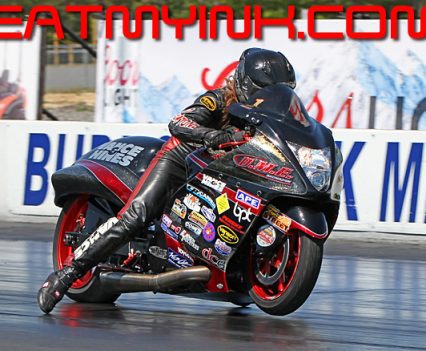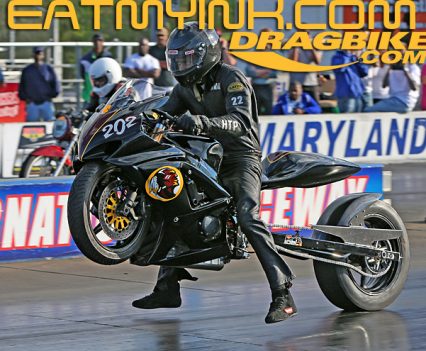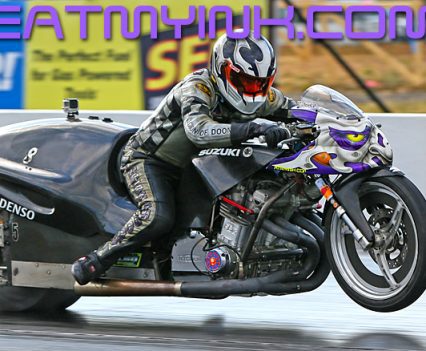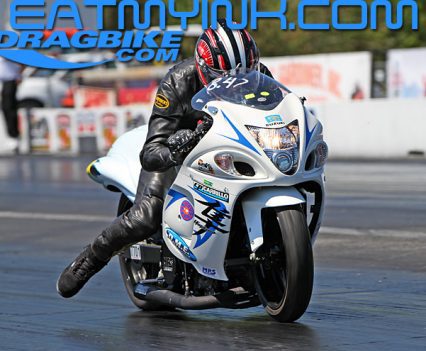 Learn more RECORD-BREAKING IDBL SHOW BACK ON FRESH ASPHALT on VANCE & HINES NEWS