Courtesy of American Flat Track
An historic AFT Production Twins Main Event saw Johnny Lewis (No. 10 Moto Anatomy X Powered by Royal Enfield Twins FT) claim Royal Enfield's first-ever AFT victory and season-long dominator James Rispoli (No. 43 Latus Motors Racing Harley-Davidson XG750R) crowned the class' champion.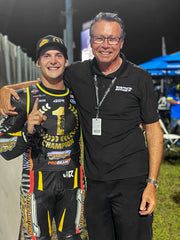 Despite his underdog status on the upstart RE effort, DAYTONA Short Track genius Lewis controlled the evening in the AFT Production Twins. He escaped to an easy win in his Semi, qualified on pole and finished things off by going wire-to-wire in the Main Event.
Lewis fought back an early challenge from Ben Lowe (No. 25 Roof Systems/Bruce Lowe Excavating Yamaha MT-07), asserted at the front himself mid-race, and then successfully held off a desperate charge from Cory Texter (No. 1 G&G Racing/Roof Systems Yamaha MT-07) in the race's waning moments to secure the win.
Afterward, Lewis said, "I was skeptical coming here riding twins on this track, but it's actually a lot of fun. It's a little bit more work than riding a 450, but it was a lot of fun to ride this Royal Enfield around here.
"Everybody's support for this program has been awesome. We've been busting our butts all season, and it feels good to not only get to the podium, but win a race. I'm excited to continue this effort with Royal Enfield, and I'm excited to come back out tomorrow."
Rispoli, meanwhile, sat a safe-yet-close fourth behind Lewis, Texter, and Lowe for almost the entire race. Even if Texter had beaten Lewis to the checkered flag, all he needed was a seventh to end the title fight early. Fourth was more than enough.
With tomorrow's race still to go, Rispoli has racked up seven wins, four runner-ups, two fourths, and a fifth en route to the 2020 AFT Production Twins throne. This championship marks the first for Harley-Davidson since the introduction of the XG750R, a pivotal moment for one of the most iconic manufacturers in the history of the sport.
"I'm so fired up — thank you to my HogSpoli nation out there!" an exuberant Rispoli said. "Tonight I thought we had a shot at the win, but these guys were riding so good. To be honest, I didn't want to throw it away. Tomorrow, we'll come back and go for the win, and then we'll let the celebrations begin."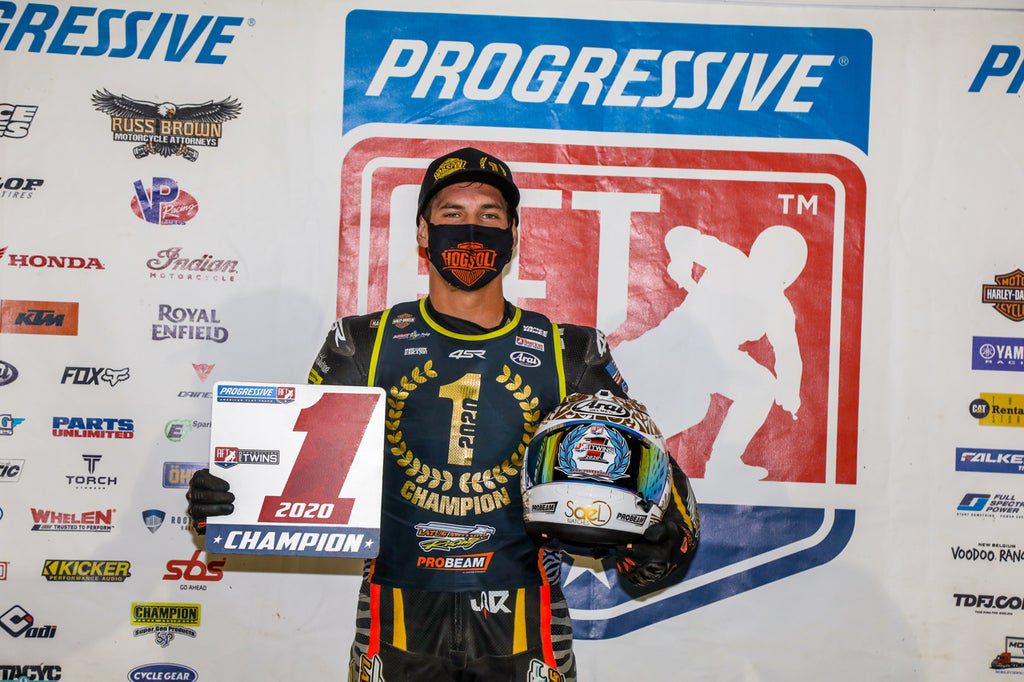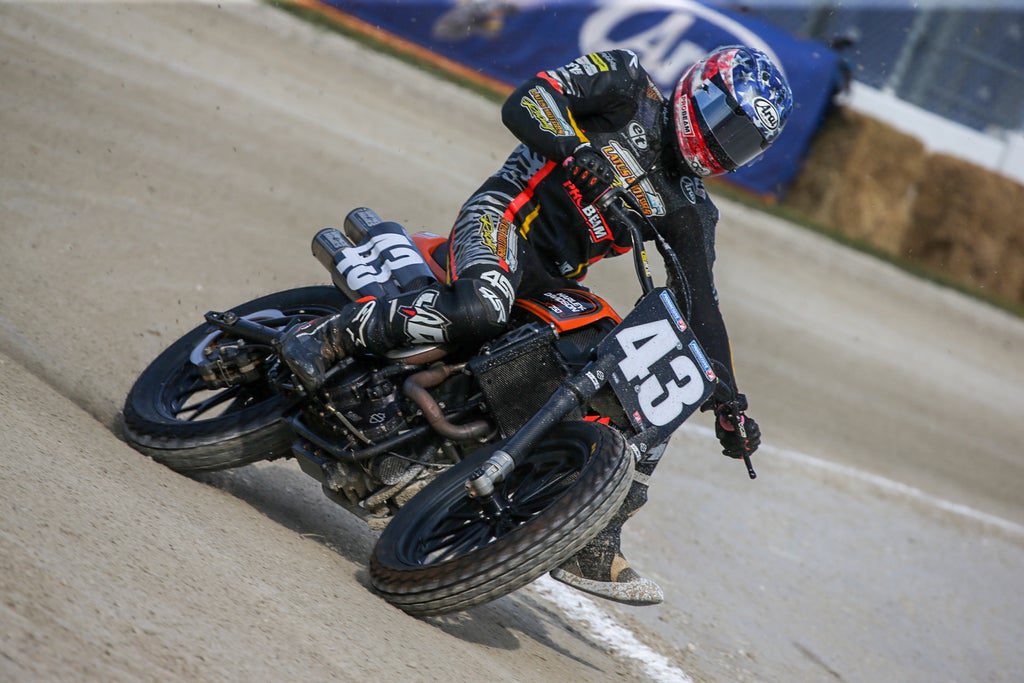 The Progressive AFT Finale at DAYTONA I & II will air back-to-back on NBCSN on Saturday, October 31, starting at 11:00 p.m. ET/8:00 p.m. PT. The broadcasts will include exclusive features, cutting-edge aerial drone and onboard footage, and the expert commentary of Progressive AFT legend Chris Carr.