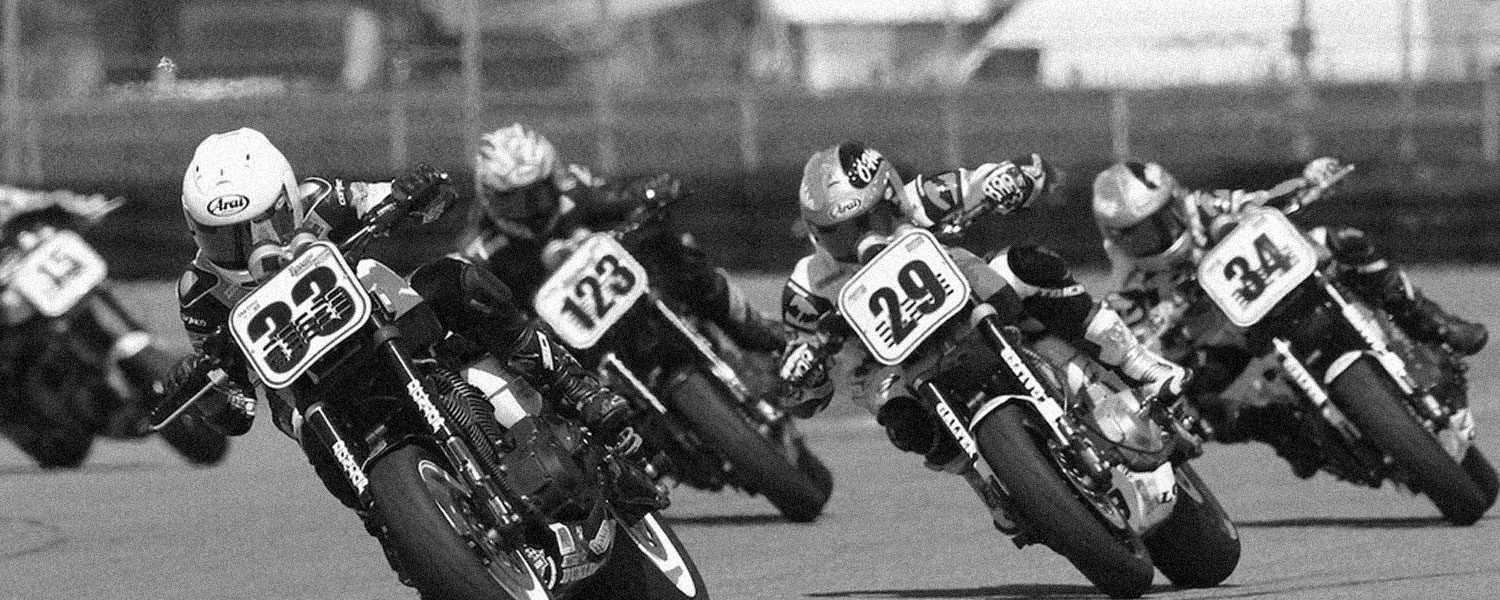 Courtesy of AMA Pro Racing
ELKHART LAKE, Wis. (June 9, 2014) – KWR/Millennium Technologies' Kyle Wyman was a man on a mission at the Subway SuperBike Doubleheader.
The 24-year-old entered Round 2 of the AMA Pro Road Racing season at Road America this past weekend still stewing from the disappointment of his finish in the Vance & Hines Harley-Davidson Series season opener at Daytona International Speedway.
Back in March, it appeared Wyman had earned his third Daytona Harley-Davidson victory and had done so in thrilling fashion. However, he was later disqualified when it was determined his XR1200 had non-compliant and improperly modified engine components.
That setback only fueled Wyman's fire and he was determined to put himself back on top of the box when the season resumed in Elkhart Lake, Wis.The field was stacked with gifted and hungry riders, but he simply would not be denied.
Wyman kept himself positioned near the front of the pack and braved an attempted slingshot pass from an opponent when he chose to lead up the hill the final time in the sprint to the checkered flag. It was a strategy that had worked in his favor in his 2012 victory at the track, and it did so again on Sunday – by a meager 0.033-second margin.
"I was seeing red, basically," said Wyman. "I had a lot of time to think about Daytona. So far I'm two-for-two on crossing the line first, so I'll take that. … I'm really happy to have redeemed myself in that fashion. … I'm just really happy to get up here for Millennium Technologies at their home race, and to redeem myself from Daytona, and get maximum points."
On his tactics, Wyman said he was thinking back to his last victory in Wisconsin.
"That's how I did it in 2012," said Wyman. "I led out of the last corner to the line. I feel the last segment is one of my strong points. That was kind of the plan from the get-go, as long as I could keep myself toward the front.
"I saw Tyler (O'Hara) coming so I didn't know how things were going to shake out because you can easily get shuffled to fourth like nothing. The strategy was to lead so if I just consciously passed whoever was in front of me and tried to go as fast as I could and stay in front of everybody, the strategy didn't have to change on the last lap. It was just, go."
O'Hara was coming, indeed.  The 2014 title leader looked to have been erased from contention for a victory on lap four. He was hot in pursuit of the 2013 race and series champion, Suburban Motors' Steve Rapp, when his race was upended.
Early-leader Rapp had the back half of the circuit absolutely dialed, allowing him to consistently open up a substantial gap in that section. However, the chasing pack would gobble his advantage back up by working together in the draft down the home straight and in the run down into Turn 5.
On lap four, Ruthless Racing's Danny Eslick decided it was time to take away Rapp's open air, diving into the lead entering Turn 1. Rapp lost the front and hit the deck moments later while surrounded by the remainder of the lead pack.
Besides Rapp, Josh Chisum Racing/Bartels Harley-Davidson's O'Hara got the worst of the incident as he was forced to take evasive action to avoid hitting the downed champ.
This turn of events left Wyman, Eslick, and Rapp's teammate, Ben Carlson, all alone up front with O'Hara nearly four seconds back.
However, O'Hara took advantage of the titanic battle for the lead and ran the lead group back down, setting up a four-man melee on the race's final lap. O'Hara moved into a podium position but was ultimately shuffled back to fourth, his hard work not rewarded with a change the final points tally.
Eslick finished a close runner-up, missing out on the win by just fractions of a second. It was an impressive effort nonetheless, as the Oklahoman missed Saturday qualifying following a hard fall in the day's GoPro Daytona SportBike race. He qualified just tenth-best in the cold morning session but blasted his way to the front of the pack, and very nearly the win.
"Man, I had it set up there at the end to draft (by) him at the line, but I think (I hit) the limiter like three times on that last shift," Eslick said. "That's all it takes; everybody's bikes are pretty evenly matched so you mess up that one little bit, miss a shift by just that much and you're going to lose out.
"The race was a lot of fun. It's not been the best weekend for me here. Daytona was awesome but here we've hit the ground, destroyed a bike, cost the team a whole bunch of money, and beat myself up. So it was nice to get out there and have a little bit of fun and get on the podium."
Carlson actually led across the line to take the white flag first. However, he was dropped back to fourth momentarily as the leaders fought for position. The Wisconsin native managed to move back into third by the lap's conclusion to secure his second consecutive home-race podium.
The third place finisher later admitted he knew O'Hara was on the charge.
"I knew he was coming," said Carlson. "I looked back once coming into (Turn) 5 and saw he was coming. Our pace, because we were going back and forth and passing, I kind of figured he'd catch us. So, yeah, I knew he was there. And actually, he got ahead of me but Kyle took him wide going into Canada Corner. Good race. I had fun."
Daytona runner-up Gage McAllister on the Folsom Harley-Davidson entry edged Thunder Roads Magazine's Ryan Kerr and Chili Pepper Racing's Hayden Schultz for fifth. As a result, McCallister still sits second in the points, seven behind O'Hara and one up on Eslick.
Level 10/Peter Brady Racing's Eric Stump, third Suburban entry Nick Hansen and O'Hara's teammate, Josh Chisum, completed the top ten.
Next Race
Round 3 of the 2014 AMA Pro Road Racing season, the Triumph SuperBike Classic, will take place at Barber Motorsports Park in Birmingham, Ala., June 21-22.
How to Watch
FansChoice.tv is the official home for live streaming coverage of AMA Pro Road Racing and AMA Pro Flat Track events in 2014. The site also provides coverage of IMSA's development and single-make series, and NASCAR's touring and weekly series.
Learn more ROAD AMERICA RECAP on VANCE & HINES NEWS