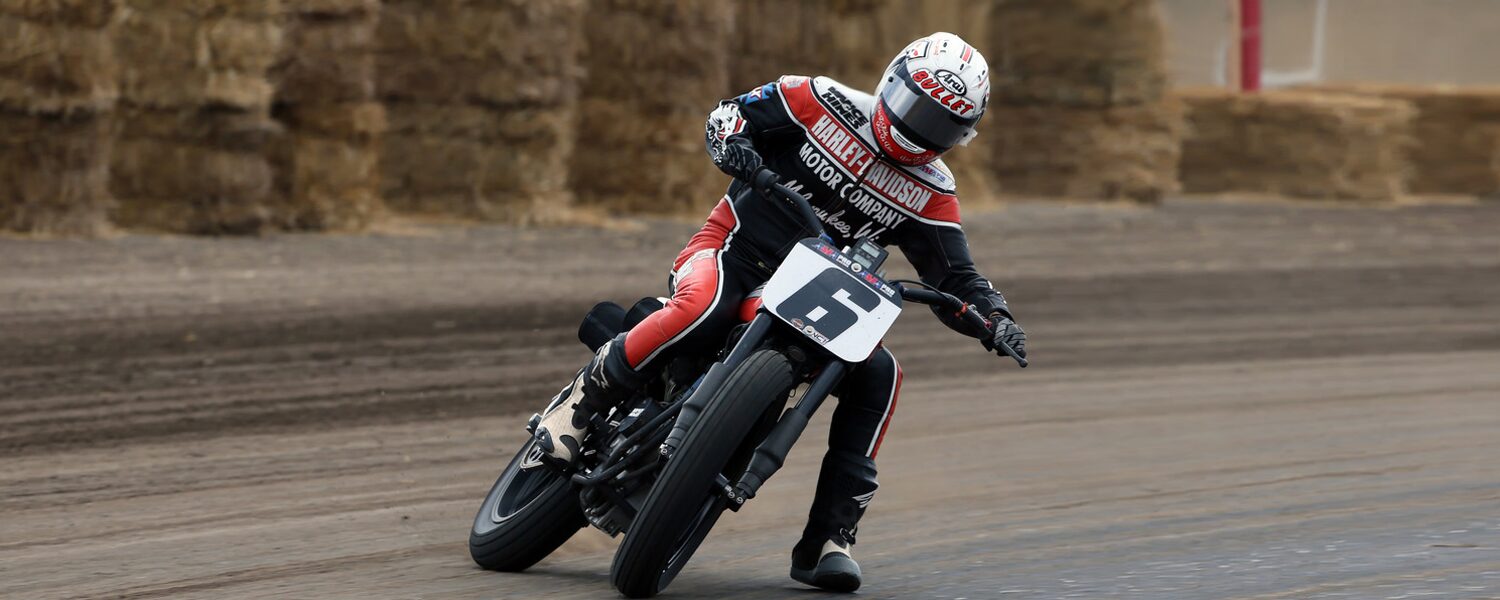 AMA Pro Racing announced that the Saddlemen "Rookie of the Year Award" will be making a return for the seventh consecutive year, as part of the renewed partnership with Saddlemen for the 2016 AMA Pro Flat Track season.
"We are very pleased to have Saddlemen on board for another year of partnership," said Michael Lock, CEO of AMA Pro Racing. "Saddlemen's dedication to the AMA Pro Flat Track community goes back decades, and their contribution gives the up-and-coming riders in the sport an important opportunity to showcase their skills. We're very excited to have Saddlemen back for a seventh year."
Each year since the partnership was formed in 2010, rookies in Harley-Davidson GNC1 presented by Vance & Hines have showcased their talents and accumulated points throughout the season in hopes of winning the coveted award.
At the end of the year, the rookie rider who has earned the most points in the championship will be recognized at the AMA Pro Flat Track awards banquet as the Saddlemen "Rookie of the Year." Previous recipients include AMA Pro Flat Track standouts PJ Jacobsen, Brad Baker, Briar Bauman, Jake Shoemaker, Wyatt Maguire and the most recent awardee, Jarod Vanderkooi.
Not only will the rider's name go down in the history books, they'll also take home, in the words of Saddlemen CEO David Echert, "a big fat check for $5,000."
"We believe that this award allows us to help current and future riders stay motivated to further their careers," said Echert. "Not only will the winning racer receive a check, but he or she will also be sponsored with product gifts, and it will give us the opportunity to mentor the riders with our years of experience in the sport. Racing is deeply ingrained in our heritage, which is why we are so excited to continue our relationship with AMA Pro Racing, a sport that attracts some of the most talented athletes in the world."
Saddlemen, the leading manufacturer of motorcycle seats and luggage, has been a supporter of Flat Track racing since its doors opened in 1987, and has held onto the belief that in order for the sport to move forward, it must continue to produce the most outstanding products for racers.
"The seat is the largest real estate that the body interacts with during a race," Echert continued. "And it's important that we allow new riders to experience that edge from our product because we believe that bringing new talent into the sport is the most important thing for keeping it alive."
For more information regarding the Saddlemen product line, please visithttps://www.saddlemen.com/.
Learn more SADDLEMEN "ROOKIE OF THE YEAR AWARD" RETURNS FOR SEVENTH CONSECUTIVE AMA PRO FLAT TRACK SEASON on VANCE & HINES NEWS