Brandon Robinson (No. 44 Kennedy Racing/Armbruster Racing Indian FTR750) took the checkered flag in Saturday night's Vance & Hines So-Cal Half-Mile presented by Russ Brown Motorcycle Attorneys at the Southern California Fairgrounds in Perris, Calif.
While Robinson took the checkered flag with nearly two seconds to spare and relatively little drama following the restart, prior to the red flag a titanic showdown was taking shape.
At the time of the stoppage, Robinson found himself relentlessly hounded by an inspired Sammy Halbert (No. 69 Harley-Davidson Factory Flat Track Team XG750R Rev X), who teased the potential to overtake Robinson on either the inside or the outside. But a potentially historic victory (the factory Harley squad is looking for its first win since 2016 and the first ever for the XG750R) would have to wait at least another week, as the fallout of the red flag foiled Halbert's hopes.
After a Henry Wiles (No. 17 Bandit Industries/DPC Racing/Wilco Racing Indian FTR750) spill reset the Main Event eight laps in, Robinson powered away at the restart while Halbert dropped several spots down the order.
Title leader Briar Bauman (No. 14 Indian Motorcycle/Progressive Insurance FTR750) was the primary beneficiary. He immediately slotted into second and held strong throughout to extend his perfect podium record on the season with a runner-up result.
Halbert battled his way forward and ultimately made his way back onto the box with a charge to third. His encouraging performance was amplified by that of his teammate, Jarod Vanderkooi (No. 20 Harley-Davidson Factory Flat Track Team XG750R Rev X), as the two combined to give the resurgent works Harley outfit a 3-4 result at Vance & Hines' home race.
Defending double AFT Twins Champion Jared Mees (No. 1 Indian Motorcycle/Progressive Insurance FTR750) finished fifth. That might not sound overly impressive considering his stack of accomplishments in recent seasons, however, it's worth noting that Mees summoned the speed, skill, and motivation to slash his way up from the back of the grid after only narrowly qualifying for the Main Event.
POS
#
RIDER
SPONSORS
BIKE
POINTS
1
44
Brandon Robinson
Kennedy Racing, Armbruster Racing, Rod Lake, J&H Repair,…
Indian FTR750
25
2
14
Briar Bauman
Indian Motorcycle, Progressive Insurance, S&S Cycle,…
Indian FTR750
20
3
69
Sammy Halbert
Harley-Davidson, Vance & Hines, Alpinestars, 6D helmets
Harley-Davidson XG750R
17
4
20
Jarod Vanderkooi
Harley-Davidson, Vance & Hines, Alpinestars, Arai,…
Harley-Davidson XG750R
15
5
1
Jared Mees
Indian Motorcycles, Progressive Insurance, Hernleys…
Indian FTR750
14
6
37
Bronson Bauman
Indian Motorcycle, Progressive Insurance, S&S Cycle,…
Indian FTR750
13
7
192
Brandon Price
Roof Systems of Dallas TX, DPC Racing, Bryan and Tina…
Indian FTR750
12
8
67
Davis Fisher
Bob Lanphere Beaverton Motorcycles, Dick Wall 60, Roof…
Indian FTR750
11
9
27
Robert Pearson
R/J Performance, Hite Trucking, Country Saloon, Clipper…
Indian FTR750
10
10
72
Larry Pegram
Indian Motorcycles, S&S Cycle, Pegram Racing, Mithos…
Indian FTR750
9
11
95
JD Beach
Estenson Racing, Monster Energy, Yamalube, Yamaha Racing,…
Yamaha MT-07
8
12
23
Jeffrey Carver Jr.
Roof-Systems of Dallas Texas, Indian of Metro Milwaukee,…
Indian FTR750
7
13
199
PJ Jacobsen
Coolbeth-Nila Racing Team
Indian FTR750
6
14
60
Nick Armstrong
Lessley Brothers, Cliff Nagatani Farms, Competetive…
Yamaha MT-07
5
15
22
James Monaco
Pure Crop 1, Rod Lake, Arai Helmets, Circle M Nut Farms,…
Indian FTR750
4
16
12
Jay Maloney
Indian of Charlotte, JMC, Avila, Lloyds, Rekluse, Ben…
Indian FTR750
3
17
17
Henry Wiles
Bandit Industries, DPC Racing, WilcoRacing, Bryan Bigelow,…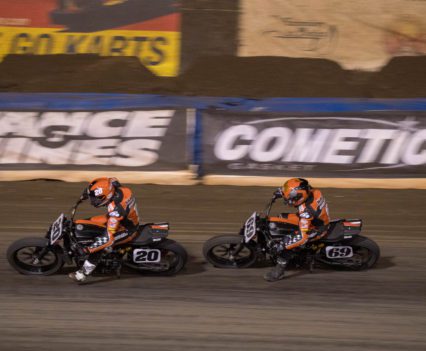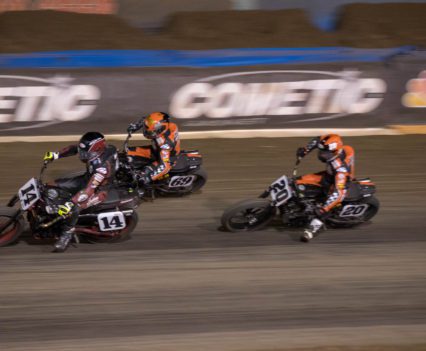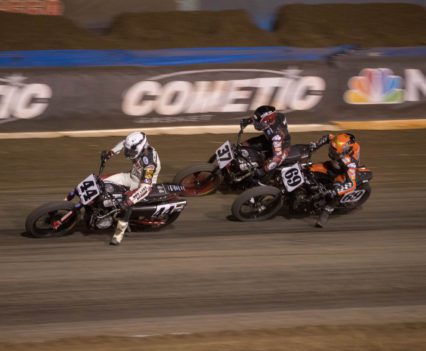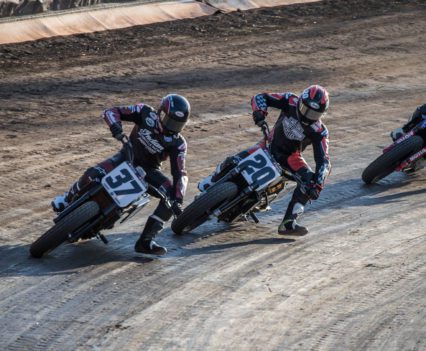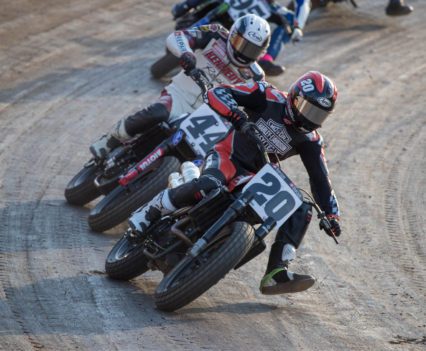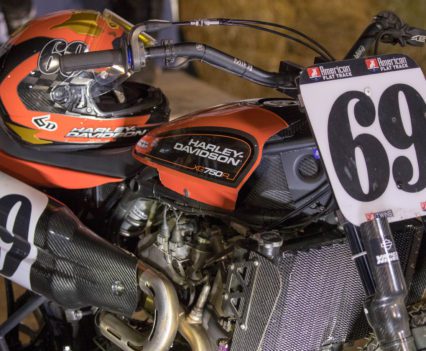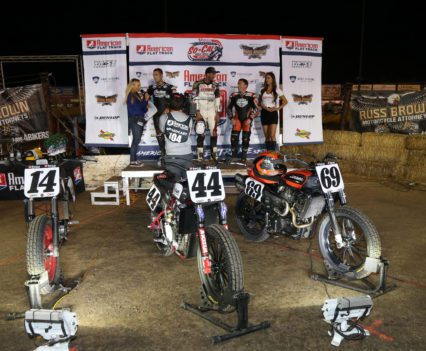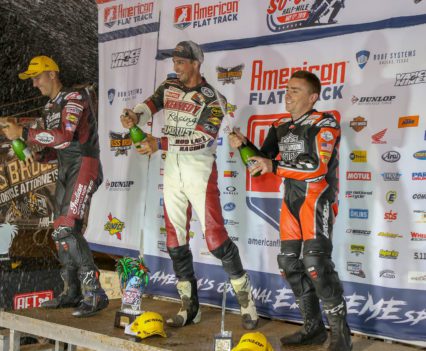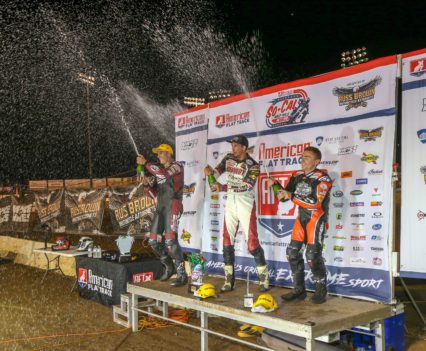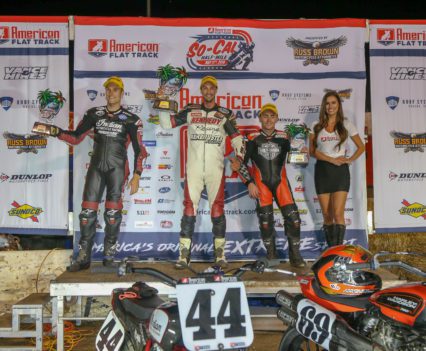 Learn more SO-CAL HALF-MILE AMERICAN FLAT TRACK RESULTS on VANCE & HINES NEWS