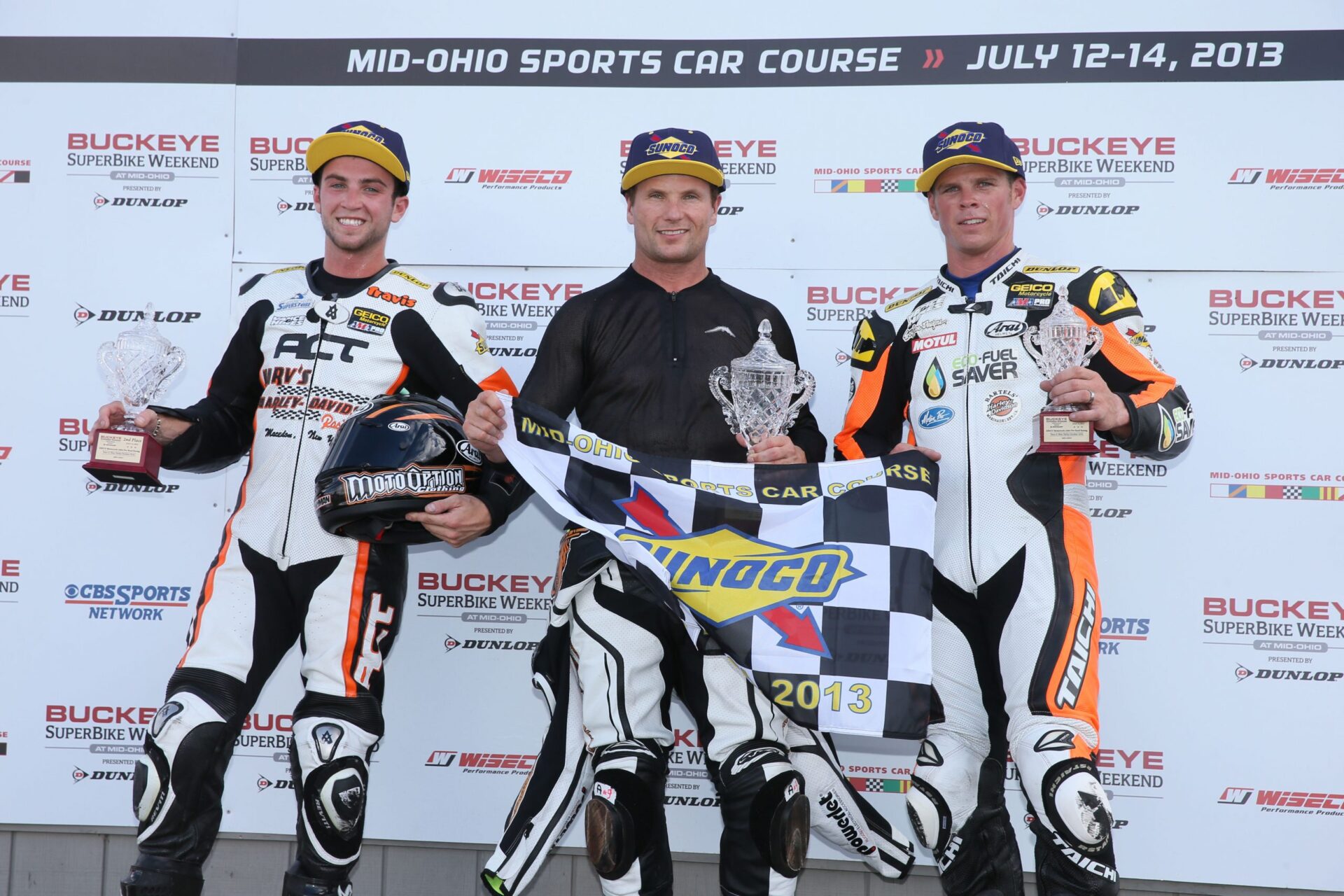 Courtesy of AMA Pro Racing
DAYTONA BEACH, Fla. (April 30, 2015) – AMA Pro Racing and Thom Duma Fine Jewelers have expanded their previously announced partnership for the 2015 AMA Pro Flat Track season. In addition to honoring the 2015 Harley-Davidson GNC1 presented by Vance & Hines champion with a Rolex Daytona Cosmograph, the custom jeweler will also recognize the 2015 GNC2 class champion with a one-of-a-kind commemorative ring.
"Awarding this ring is a very special way to honor the GNC2 rider who prevails as this year's champion," said Michael Gentry, Chief Operating Officer of AMA Pro Racing. "We thank Tommy and Thom Duma Fine Jewelers for their continued support of our sport and our riders."
The ring, which has been designed by former GNC rider Tommy Duma and is valued at nearly $10,000, features checkered flag accents, the likeness of a rider on a flat track motorcycle on the sides, and "AMA Pro Flat Track GNC2 Champion" on the top surrounding the No. 1 and the year, 2015.
"Being a part of AMA Pro Flat Track, I know what it means to compete on all levels," said Tommy Duma, who raced for five years at dirt track racing's highest level and sported National Nos. 62 and 26. "GNC2 racers put it all on the line each and every race, and they need a reward that will remind them of their efforts when they get to be my age! The championship ring is the crown for their achievement, telling everyone that they were the best in 2015."
Thom Duma Fine Jewelers is based out of Warren, Ohio and the company has been in business for more than a century. The high-end, custom jeweler is most prominently known for their "Racer Series" of customizable, flat-track themed jewelry.
For more information on Thom Duma Fine Jewelers, please visit www.tdfj.com.
The 2015 AMA Pro Flat Track season continues with the legendary Springfield Mile on May 24. For more information on the event, please visit www.illinoismda.com/.
Every round of the 2015 AMA Pro Flat Track season can be seen live, in high definition and free of charge online at www.FansChoice.tv.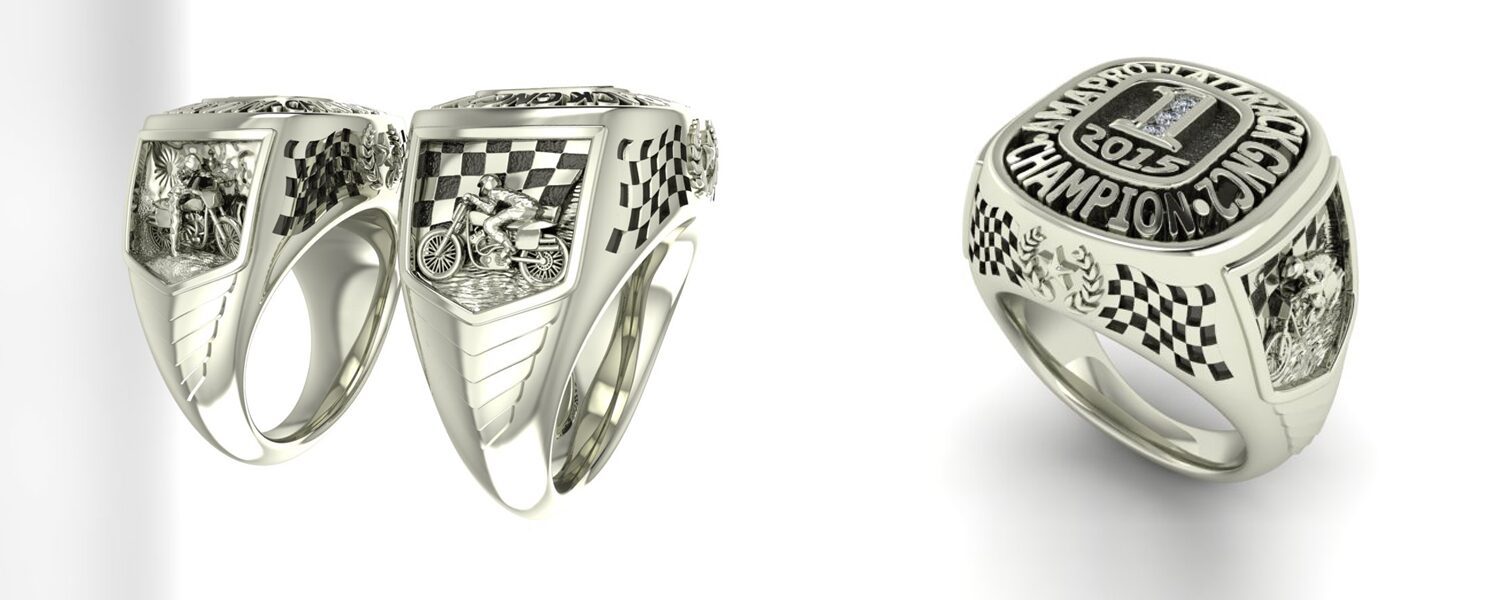 Learn more THOM DUMA FINE JEWELERS TO AWARD SPECIAL COMMEMORATIVE RING TO 2015 AMA PRO FLAT TRACK GNC2 CHAMPION on VANCE & HINES NEWS