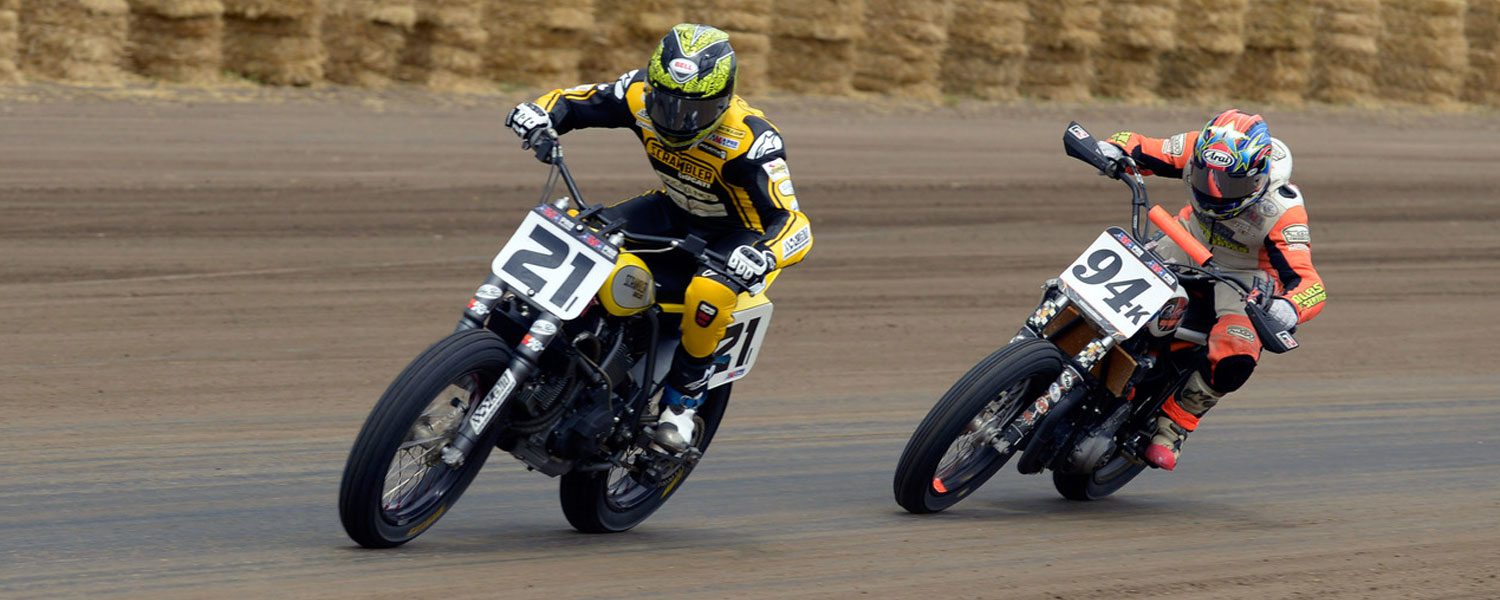 Courtesy of AMA Pro Racing
DAYTONA BEACH, Fla. (May 28, 2015) – Fresh off his AMA Pro Flat Track debut Sunday at the Springfield Mile, Troy Bayliss is set to compete in his second of five Miles this Saturday, May 30, when the series visits the Cal Expo in Sacramento, Calif., for the 50th running of the iconic Sacramento Mile.
It will be the only West Coast race in 2015 for Bayliss.
The three-time World Superbike champion showed major improvement last weekend when he decreased his lap times in each on-track session, and he appeared to become more comfortable on his No. 21I Lloyd Brothers Motorsports Scrambler-inspired Ducati as the day progressed.
"Nothing surprised me out there," said Bayliss. "I knew what I was getting myself into. I've learned some things and I just need to keep learning to get better. I'm really looking forward to getting more miles under my belt and riding on the Ducati more. I'm definitely having a good time competing and everyone is riding really well. I just have to keep on trucking."
Bayliss looked most comfortable in his Harley-Davidson GNC1 presented by Vance & Hines semifinal. The race was red-flagged briefly, and he got off to a good restart. He mixed it up mid-pack and was confident making passes in the corners. He ran laps consistently in the mid 36-second range, roughly a second off the fastest riders' times.
"In my semi, my last race, I made a couple of mistakes, but it was good to race the guys, and I was in there, I was part of it," Bayliss said. "It was sweet, the bike was nice. We have a few little things we have to work on, but it's all about me getting comfortable."
Bayliss ended up 12th at the end of the eight-lap semifinal, but had his Ducati as high as seventh.
Aside from racing Sacramento, Bayliss will compete at three other AMA Pro Flat Track events this season, including the Du Quoin Mile on July 4, the Indy Mile on July 11. He'll end his five-race stint with the second running of the Springfield Mile on Sept. 6. Bayliss is confident his experience in Springfield, combined with three additional races between now and then, will prove beneficial.
"It'll be totally different the second time around," Bayliss said.
The Aussie has nothing to prove on pavement – he's a legend for his 52 World Superbike wins in 152 starts, along with his British Superbike championship and storybook MotoGP win, filling in for an injured Ducati rider in Valencia, Spain, in 2006.
On dirt, Bayliss has won his own flat track invitational race, the Troy Bayliss Classic, against select AMA Pro stars. He's also won national-level dirt track events in Australia. However, this weekend's Sacramento Mile will only be his second race facing a stacked field of AMA Pro Flat Track's elite Harley-Davidson GNC1 presented by Vance & Hines riders.
For more information on the Sacramento Mile and how to buy tickets, visit www.sactomile.com.
Fans can watch Bayliss compete in the Sacramento Mile by visiting www.FansChoice.tv. Coverage begins with practice and qualifying sessions scheduled for 2:15 p.m. PT (5:15 p.m. ET) and will continue until the conclusion of the night's Harley-Davidson GNC1 presented by Vance & Hines main event scheduled for 9:15 p.m. PT (12:15 a.m. ET).
Learn more TROY BAYLISS READY TO CONTINUE HIS AMA PRO FLAT TRACK PROGRESSION AT THE SACRAMENTO MILE on VANCE & HINES NEWS