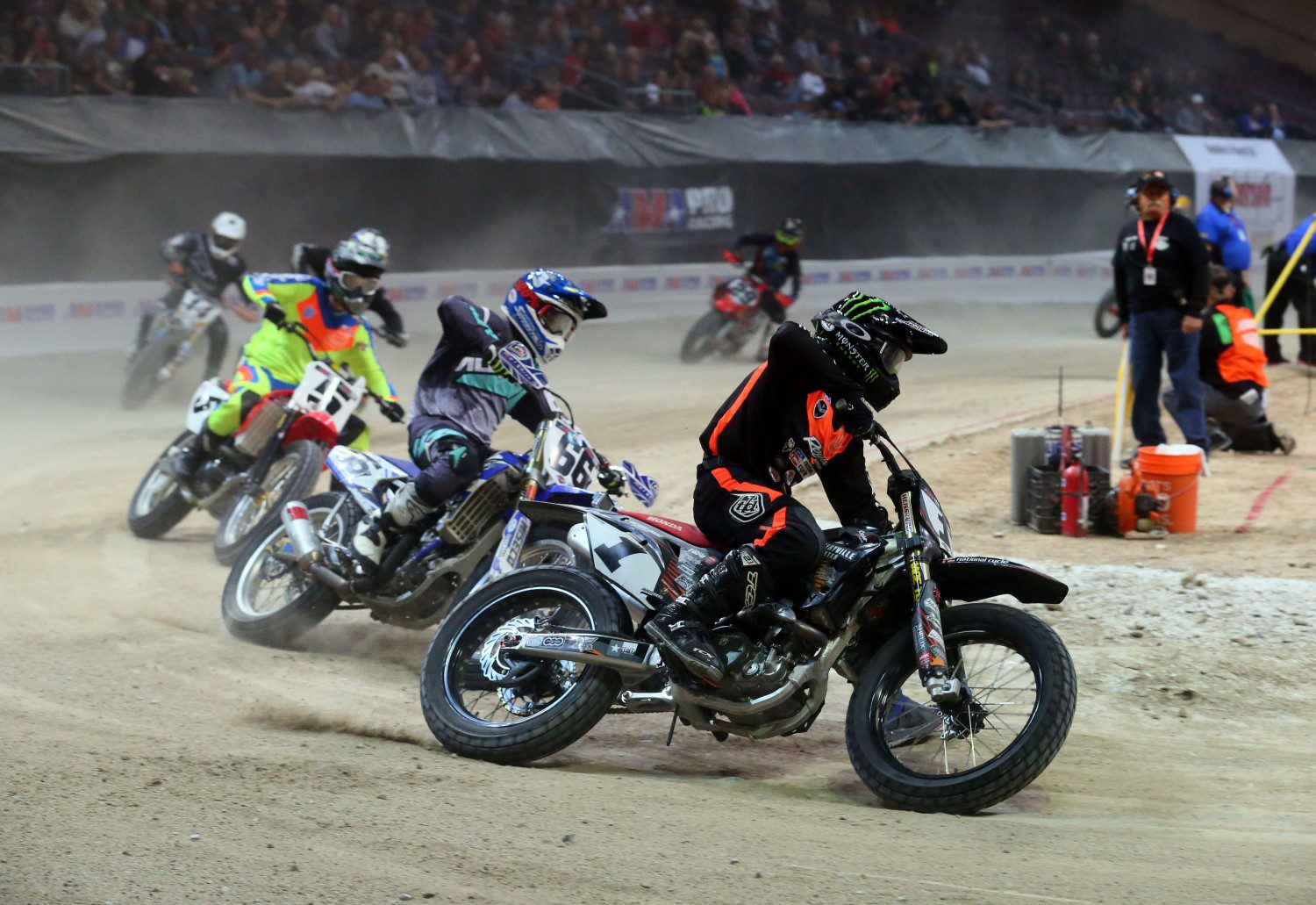 Flag-to-flag coverage of this year's season-opener from the DAYTONA Flat Track will air THURSDAY on MAVTV as the penultimate AMA Pro Flat Track broadcast in this season's Suzuki Presents SPEED SPORT television series. The one-hour broadcast will air twice, once at 4:00 p.m. ET (1:00 p.m. PT) and again at 7:00 p.m. ET (4:00 p.m. PT).
The one-hour broadcast will feature highlights from the heat races, semis, Dash for Cash, as well as main event coverage for both AMA Pro Flat Track classes. To conclude the show, the Harley-Davidson GNC1 presented by Vance & Hines main will be featured in flag-to-flag coverage. The media arm of SPEED SPORT has expertly repackaged the footage originally captured during the FansChoice.tv live streaming broadcasts, adding race commentary by Ralph Sheheen and Scott Russell.
A complete schedule of the remaining AMA Pro Flat Track rounds scheduled to be aired as part of the Suzuki presents SPEED SPORT on MAVTV can be found below:
12/10/2015 – DAYTONA Flat Track I (DAYTONA Flat Track, Daytona Beach, Florida)
12/17/2015 – Flat Track Season Finale (Orleans Hotel & Casino, Las Vegas, Nevada)
To locate MAVTV on your TV service provider, please visit the MAVTV Channel Finder.
Learn more TUNE-IN ALERT: AMA PRO FLAT TRACK AIRS THURSDAY ON MAVTV on VANCE & HINES NEWS