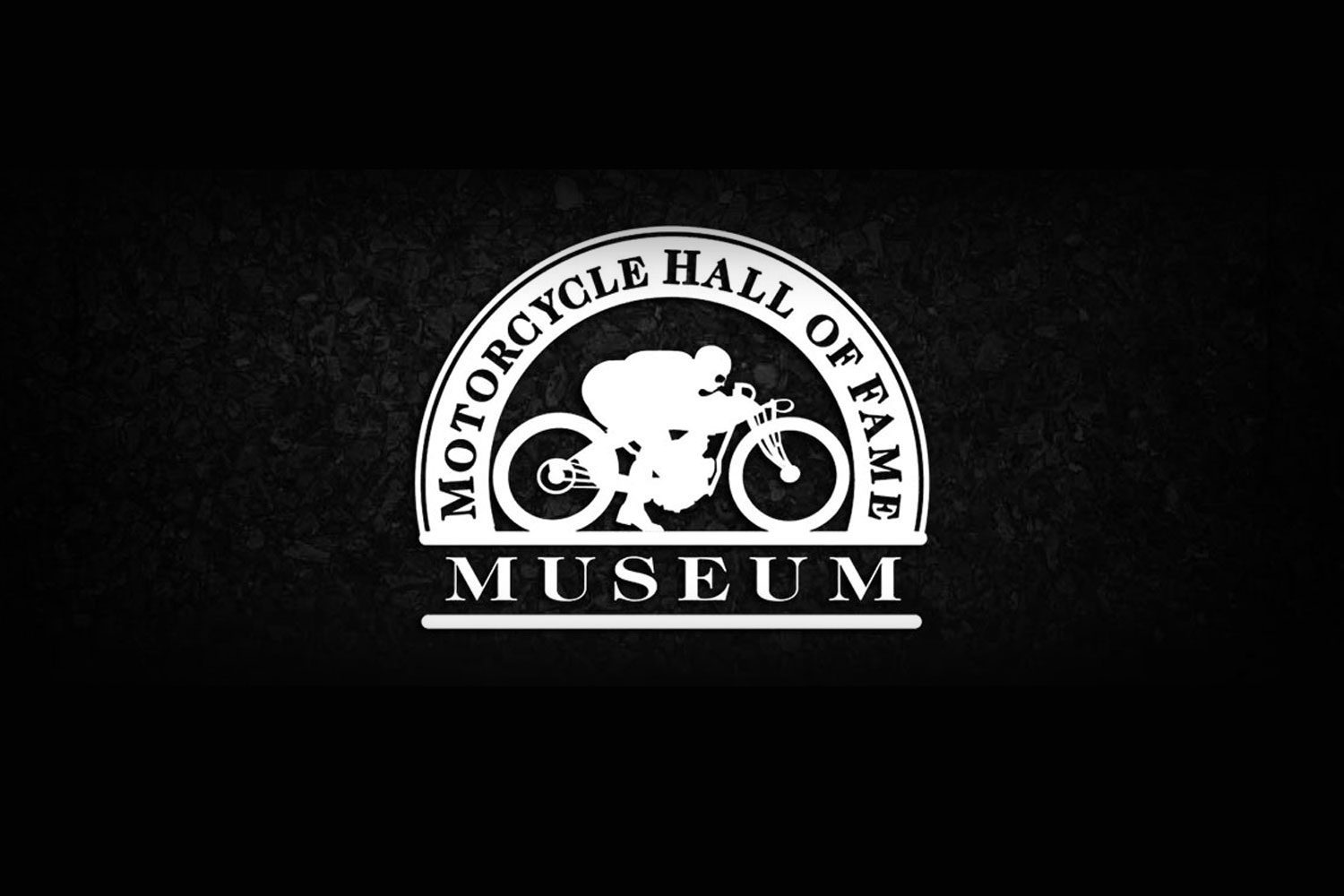 PICKERINGTON, Ohio — Byron Hines, one of the most successful engine builders in motorcycle racing, has been elected to the AMA Motorcycle Hall of Fame.
"One mark of exceptional talent is the ability to forge success regardless of your circumstances," said Ken Ford, a member of the Hall of Fame executive committee and treasurer of the AMA board of directors. "As a tuner, Byron Hines has won in the 1970s, '80s, '90s and 2000s. He has won in drag racing and road racing. He has won on brands as different from each other as Yamaha, Ducati and Harley-Davidson. Few understand the ingredients to long-term success in motorcycle racing as well as he, and it's my pleasure to welcome Byron Hines to the 2014 class of the AMA Motorcycle Hall of Fame."
Hines, who was elected to the Design/Engineering category, will be inducted at the 2014 AMA Motorcycle Hall of Fame Induction Ceremony Oct. 17, in Orlando, Fla. The induction ceremony is part of the AMA National Convention being held in conjunction with the American International Motorcycle Expo (AIMExpo) Oct. 16-19. Tickets for the convention and the induction ceremony go on sale soon. Check back at www.motorcyclemuseum.org for updates.
"Being inducted into the Hall of Fame is a huge honor, but it feels a little odd because I'm not done yet," Hines said. "Being in a competitive arena, it seems like you're never done. You're going to keep doing what your doing and striving to be the best at what you do."
Hines is the seventh and final member of the AMA Motorcycle Hall of Fame Class of 2014 to be announced. He joins motocross pioneer Pierre Karsmakers; Tom White, acclaimed racer and founder of White Brothers Cycle Specialties; George Barber, founder of the Barber Vintage Motorsports Museum and the Barber Motorsports Park; national off-road racing champion Scott Summers; AMA motocross champion Mike LaRocco; and legendary tuner and team owner Rob Muzzy.
Hines said his attraction to motorcycles came at an early age.
"I just always liked the physical size of the motorcycle," he said. "Cars were too hard to work on and a lot of times you had to have someone with you to move stuff around. Also, I had this perception of motorcycles as being capable of a higher state of tune, and it was easier to make them go fast. To me, motorcycles just represented a more technologically advanced and capable package."
Hines took full advantage of those capabilities, as well as his ability to unlock them. He found early success as a young tuner in the 1970s when he joined forces with motorcycle drag racer and AMA Motorcycle Hall of Famer Terry Vance. The pair earned national drag-racing championships into the 1980s, along the way leveraging their on-track achievements into the successful aftermarket company Vance & Hines.
The company branched into road racing in the 1980s, becoming one of the top AMA Pro Superbike teams, winning individual races as well as class titles, including the 1990 AMA SuperSport Championship with rider David Sadowski. In the late 1990s, they switched to Ducati and experienced further success with Anthony Gobert and Ben Bostrom at the controls. Today they compete in, and sponsor, the AMA Pro Racing Vance & Hines Harley-Davidson Racing Series, part of the AMA Pro Road Racing program.
Hines said that one element of his lasting success across disciplines and motorcycle brands has been an appreciation for the fundamentals of motorcycle tuning.
"There are principles of engine performance and operation that will always be there — basic cam timing, compression ratios, cylinder head porting, the basic concept of how engines are put together," Hines said. "It's part of the same foundation that we all build upon. There's a certain set of rules, and you can't break those rules. As soon as you go outside those boundaries, your performance is going to suffer."
Vance & Hines, based in Santa Fe Springs, Calif., remains competitive in professional racing and continues to develop and sell aftermarket products for a wide range of motorcycles today. Hines is directly involved in all aspects of the business.
"What have been most important to me are the people I've run into, the acquaintances I've made and the relationships I've maintained," Hines said. "I'm thankful to work someplace where everything just clicks, meeting the right people and having enough staying power to work out the kinks and have an opportunity to achieve what I want to achieve."
AMA Motorcycle Hall of Famers are selected through a nomination and voting procedure that includes ballots cast by living Hall of Fame members, members of the American Motorcyclist Association and AMHF boards of directors, and members of, and advisers to, the Hall of Fame category committees.
To nominate a future Hall of Famer, visit: www.motorcyclemuseum.org/induction.
About the American Motorcycle Heritage Foundation
Founded in 1990 by the American Motorcycle Heritage Foundation, the goal of the AMA Motorcycle Hall of Fame Museum is to tell the stories and preserve the history of motorcycling. Located on the campus of the American Motorcyclist Association in Pickerington, Ohio, the Museum's three major exhibition halls feature the machines and memorabilia of those who have contributed notably to the sport. The AMA Motorcycle Hall of Fame Museum recognizes individuals who have made significant contributions to motorcycling, including those known for their contributions to road riding, off-road riding and all categories of racing, as well as those who have excelled in business, history, design and engineering. More information can be found at www.motorcyclemuseum.org.
Learn more TUNER, INNOVATOR, ENTREPRENEUR BYRON HINES ELECTED TO AMA MOTORCYCLE HALL OF FAME on VANCE & HINES NEWS