Tune-In Alert! NHRA U.S. Nationals | August 28 – September 2, 2019
Follow along at NHRA.com and check your local listings for NHRAonFox on FS1
Each Labor Day Weekend, NHRA racers and fans gather in Indianapolis for the most prestigious Drag Race in the world. They say no career is truly complete without a win at "The Big Go." The stakes are high with this event finalizing the 10-Driver Fields for the six-race countdown to the championship. Tune in to Fox Sports and catch all of the action!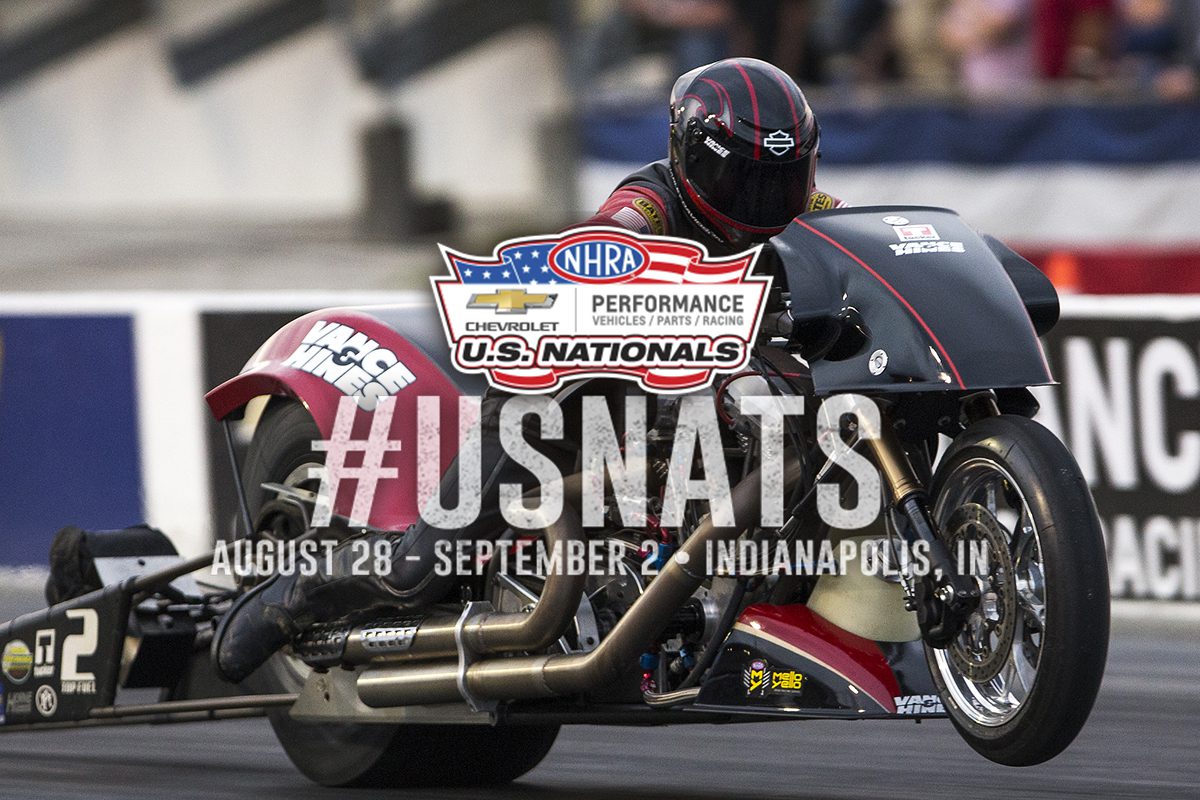 Learn more U.S. NATIONALS on VANCE & HINES NEWS