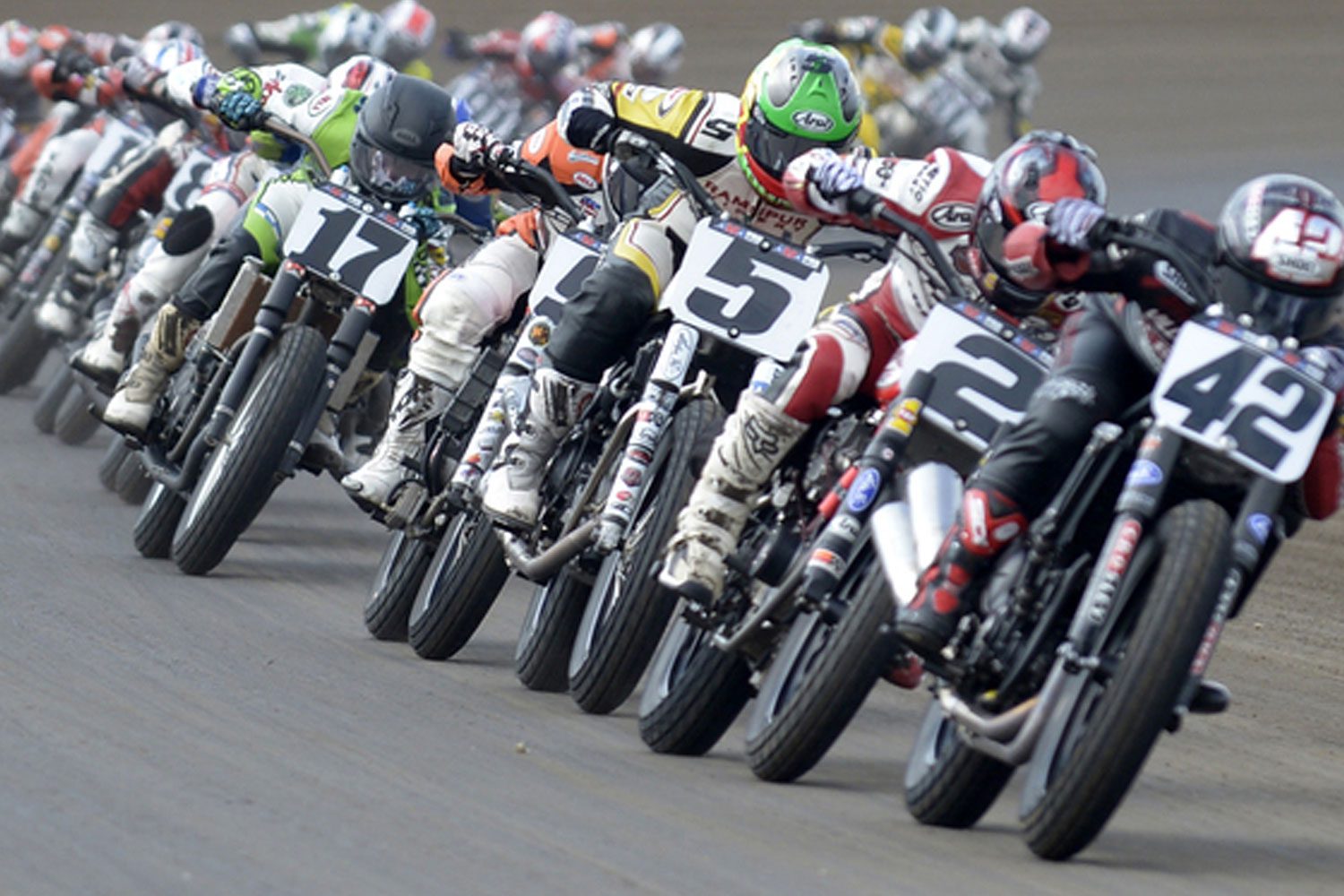 Courtesy of AMA Pro Racing
DAYTONA BEACH, Fla. (March 12, 2015) – AMA Pro Racing and Vance & Hines announced today a partnership that names Vance & Hines as the presenting sponsor of AMA Pro Flat Track's premier GNC1 class. The best dirt track riders in the world will now compete in the GNC1 class presented by Vance & Hines.
"Vance & Hines represents outstanding performance in motorcycling, and we are thrilled to partner with such a well-respected brand," said Michael Gentry, Chief Operating Officer of AMA Pro Racing. "Vance & Hines been a partner to AMA Pro Racing for many years, and we are eager to work with them to discover new ways to bring the legacy and history dirt track motorcycle racing to fans of AMA Pro Flat Track worldwide.
"

Widely acclaimed for its accomplishments in both drag racing and road racing over the past four decades, Vance & Hines was the driving force behind the AMA Pro Vance & Hines Harley-Davidson Series. The popular spec series featured identically prepared Harley-Davidson XR1200 race bikes and put on dozens of thrilling road racing battles over the past few seasons.
"I truly believe we're on the cusp of an exciting new era for flat track racing," stated Vance & Hines founder Terry Vance. "You can't ignore this fact when you see the top grand prix racers in the world putting on flat track events to compete against the top flat track racers in the U.S. We are thrilled to be involved in the Grand National Championship and eager to support the future growth of the sport."
For more information on Vance & Hines, visit: https://vanceandhines.com/
Every round of the 2015 AMA Pro Flat Track season will be available live, in high definition and free of charge for fans to watch online at www.FansChoice.tv.
Learn more VANCE & HINES NAMED PRESENTING SPONSOR OF AMA PRO FLAT TRACK'S ELITE GNC1 CLASS on VANCE & HINES NEWS