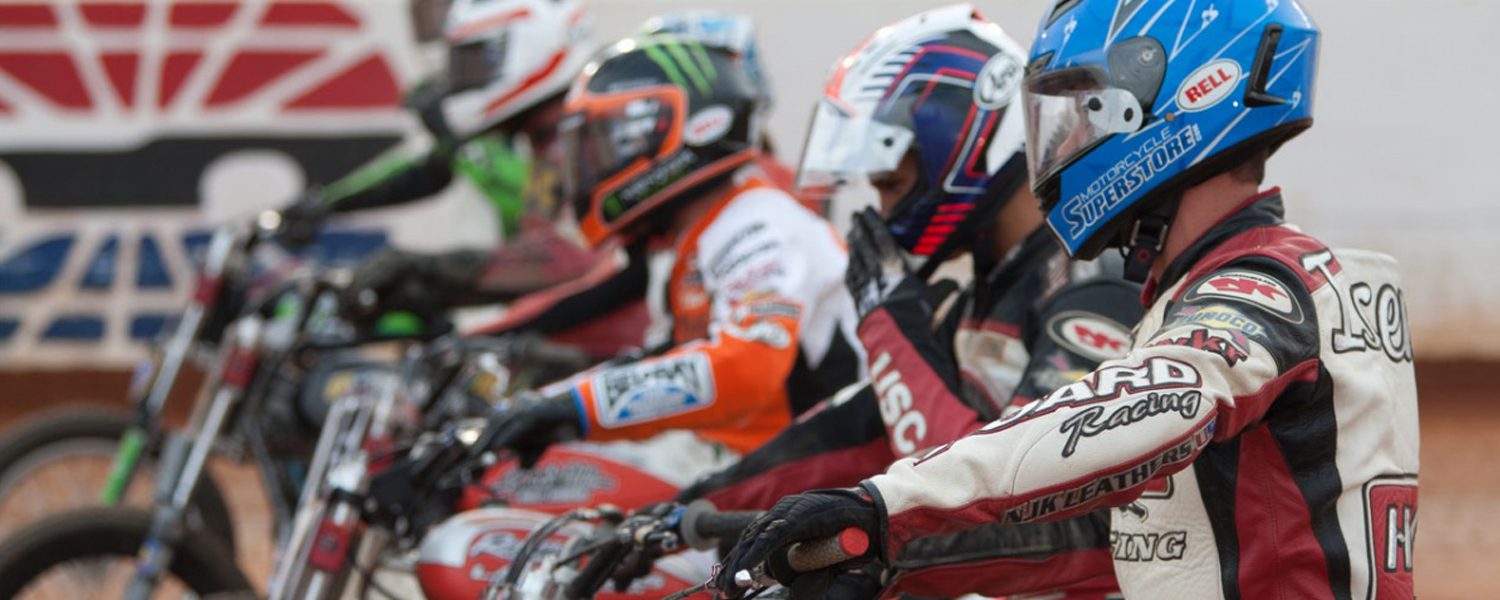 For flat track fans that prefer the VIP treatment, the The Carolina Harley-Davidson Dealers Association (CHDDA) Charlotte Half-Mile has you covered. AMA Pro Flat Track fans who purchase a limited availability Charlotte Half-Mile VIP Suite Package will be hosted in an air conditioned skybox suite and treated to a first-class event experience with all of the trimmings.
Fans who purchase the Charlotte Half-Mile VIP Suite Package will start the day with VIP parking located directly across from the main track entrance. Once inside the facility, an elevator will take you to a premium suite with a great view of the entire track, and you'll receive a complimentary event program filled with the latest information on the riders.
The VIP suite will have premium amenities including a high definition TV with live video coverage from the FansChoice.tv production team, complimentary catered food, iced tea and water plus cash bar services provided by the world-class Charlotte Motor Speedway staff.
Want to get a long, up close look at the race-prepped motorcycles and rub shoulders with the fastest dirt track motorcycle racers on the planet? The Charlotte Half-Mile VIP Suite package also includes extended paddock access during practice and qualifying from 2:00 p.m. to 5:00 p.m., available exclusively for VIP suite pass holders.
All ticketholders will have access to the pits during the Open Paddock Session from 5:00 p.m. to 5:45 p.m., but VIP suite pass holders will have plenty of time to get up close and personal with the world famous riders and teams, score some autographs, visit the vendor area, take a free Harley-Davidson demo ride and catch some live music.
"We are very excited to add this first class experience to the menu for the Charlotte Half-Mile," said Cameron Gray, COO of AFT Events. "The Dirt Track at Charlotte Motor Speedway is one of the premier facilities in America for Pro Flat Track racing, and it produces some of the best racing around. Making sure Flat Track fans can enjoy the day their way and get the best view of all four corners of the action is important to us."
Take in the all the fun and excitement of flat track racing from the best seats in the house. The Charlotte Half-Mile VIP Suite Package, which includes every available premium amenity and ultra-exclusive access, is available for $130. Availability is very limited, so act fast before they are all gone.
For those that prefer to view the racing action up close and personal from the grandstands, tickets for the Charlotte Half-Mile start at just $29 and kids 13 and under are FREE! To purchase your tickets to the July 30 entertainment extravaganza, please visit https://www.charlottemotorspeedway.com/ama_pro_flat_track_charlotte_half_mile/.​
Learn more VIP SUITE TICKETS NOW ON SALE FOR JULY 30TH CHDDA CHARLOTTE HALF-MILE on VANCE & HINES NEWS